Gospel Singer Tim Bowman Jr, Wife Brelyn Ready Talk Show for Millennials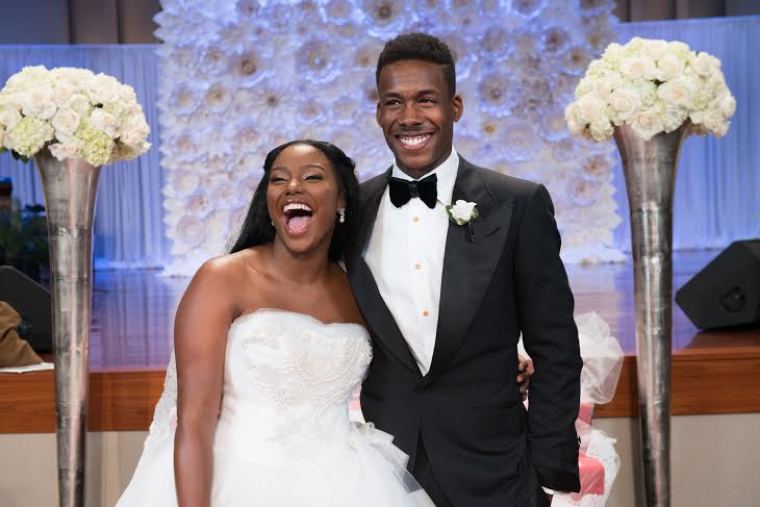 Gospel singer Tim Bowman Jr. and his author wife Brelyn Bowman are bringing a brand new show to The Word Network that will cater to a younger generation.
Tim, 29, and Brelyn, 24, are gearing up to air the first episode of their talk show on The Word Network on April 1. The network has been promoting the show on social media.
"Are you ready for #TheTimandBrelynShow on The Word Network?! We're so excited to bring to you, a talk show the younger generations have been looking for," an Instagram message from The Word Network reads. "It will capture the romance and wonder of young millennial love, while giving you a enriched and entertaining experience, with a focus on Christian living."
Tim, the Grammy-nominated singer whose album Listen topped Billboard's Top Gospel Albums chart last year, gave his Instagram followers a glimpse of some of the guests that would appear on the show, including "Insecure" actress Yvonne Orji, singer Kierra Sheard, television personality Morgan Westbrooks, singer Jermaine Dolly, pastors Real Talk Kim, John Gray and his wife Aventer Gray.
His wife expressed her excitement and more details about the show on social media.
"We have an official air date!!! Soooo excited," she wrote on Instagram. "April 1st!! (This is not a joke) every Saturday at 1:30pm!!! It's gonna be good!!"
While her husband has ministered to people with his music for years, Brelyn has used her platform to encourage young women with her own unique testimony. After marrying her husband in 2015, Brelyn presented her pastor father with a purity certificate signed by her doctor to prove that she remained a virgin until her wedding day.
The move sparked national attention for Brelyn who became known as the "viral virgin." She decided to use that platform to write her third book, "No Ring No Ting" to encourage other people on the path to purity.
"My story is really to push and encourage others. A lot of people aren't virgins and missed that mark," she told The Christian Post last year. "That doesn't mean God doesn't love them; that doesn't mean that He's going to condemn them. It means they can start a new life, start over and be healed from soul ties, unforgiveness, bitterness, and all that stuff."