Gov. Greg Abbott, Texas officials attend church prayer vigil for victims of Allen outlet mall shooting
ALLEN, Texas — Hundreds of residents, law enforcement and elected officials gathered Sunday at a North Texas megachurch to pray for the families of those who lost loved ones in a shooting at a local outlet mall. 
Cottonwood Creek Church in Allen, located about 2 miles from the Allen Premium Outlets, held a community prayer service that drew mourners from both the community and across the state, including Gov. Greg Abbott, Lt. Gov. Dan Patrick, Attorney General Ken Paxton, and more than two dozen other elected officials.
A heavy police presence was visible from the Sam Rayburn Tollway just north of the campus as a car line stretched back more than half a mile as crowds poured into the megachurch parking lot, where more than a dozen protesters stood with signs reading, "Let this radicalize you" and "My kids are worth more than your guns."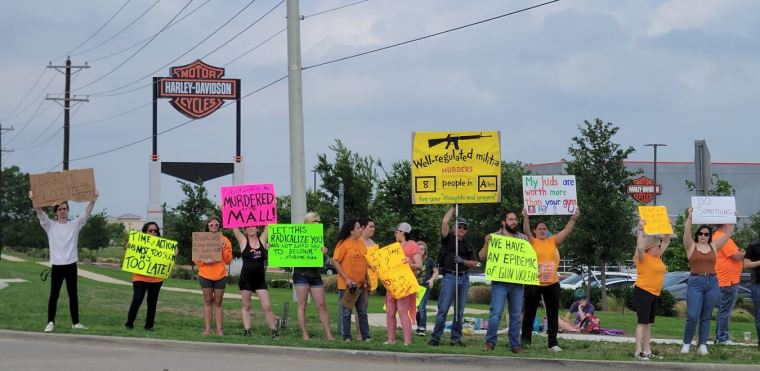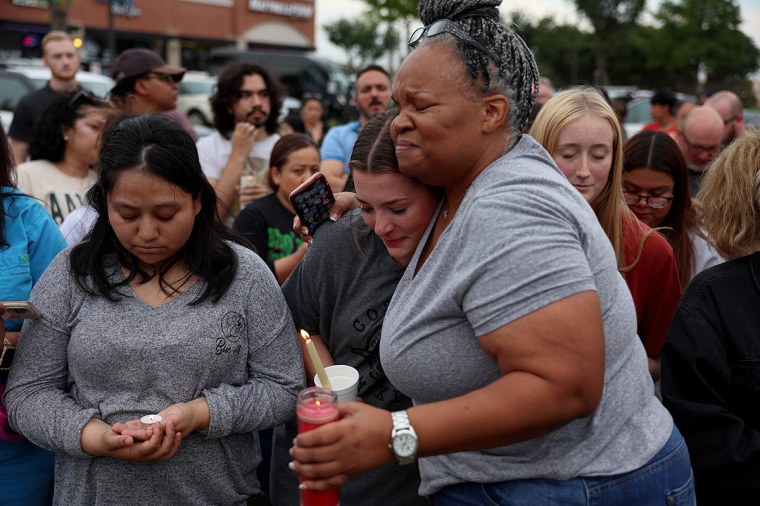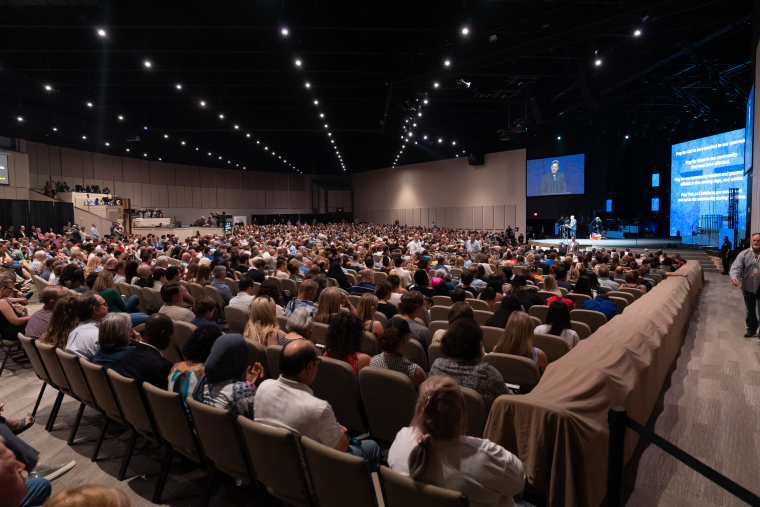 View Photos
Boxes of Kleenex were available for those entering the worship center, a symbol of the raw emotion still heavy among the community just hours after a gunman killed eight people and injured seven others before being fatally shot by police at the Allen Premium Outlets mall Saturday afternoon.
With uniformed police and state troopers looking on, several speakers took to the stage to offer prayers of hope, comfort and love, but not before the crowd rose to its feet in a standing ovation for all those first responders who rushed to the chaotic scene at the outlet mall.
Allen Mayor Ken Fulk said even as the shooting continues to be an "ongoing investigation," he urged those in attendance to pray for the city of Allen, which has over 109,000 residents and is located about 20 miles northwest of Dallas.
"We're proud to call Allen home," said Fulk. "Allen is full of kind and compassionate citizens. We are in shock and are all grieving together."
Graema Golding, a teaching pastor at Cottonwood Creek Church, urged the audience to pray for wisdom for the city's officials in the coming days and weeks before reading 2 Corinthians 1:3-4, which speaks of the "God of all comfort."
Golding called on the people of Allen to bring that message to others who might be grieving.
"As we all go back into our community, that we would be the hands and feet of Jesus, that would love and serve our community with love and grace," he said.
Moments after Cottonwood Creek Church Sr. Pastor John Mark Caton took the stage, a protester dressed in an orange shirt stood up and began yelling, "What about some gun laws? What about Republicans? Stop the killing!" before being safely escorted out of the church by security.
After the incident, Caton acknowledged the difficulty of trying to provide a "proof text" or a solitary Bible verse that would bring immediate healing and comfort.
He spoke of "living in the in-between" in the here and now, between a fallen world full of violence and suffering and a Kingdom to come, one in which there will be no more pain and suffering.
"I think every one of us longs in our heart for a better place, we long for a better community, we long for better kids, we long for better families," he said, pointing to humanity's current path from the first murder in Genesis 4 to the hope of a new Heaven and a new Earth at the end of the book of Revelation.
That, said Caton, is where we should fix our gaze.
"There'll be no more need for community services, for prayer times together, healing hurts," he said.
And until then, Caton added, those who call themselves by the name of Christ should do as He taught at the beginning of the Sermon on the Mount, where He proclaimed, "Blessed are those who mourn, for they shall be comforted."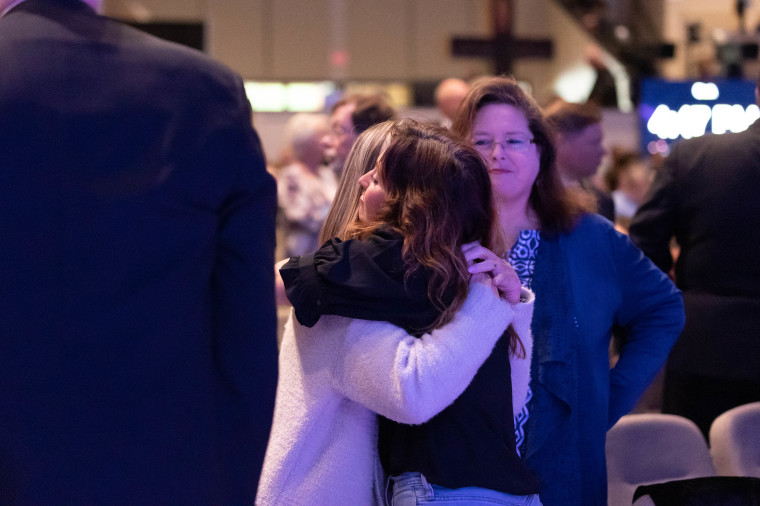 "Let's be people who comfort those who mourn, pray for those who grieve, that bring the oil of joy in the spaces of sadness," said Caton.
During the earlier Sunday morning services, Caton said students who attend Cottonwood were at the outlet mall when the shooting started, according to The Associated Press.
"Some of our people were there. Some perhaps in this room. Some of our students were working in those stores and will be changed forever by this," he said.
Ministers and licensed professionals were made available after the services concluded for those who needed prayer and grief counseling.
The shooting Saturday afternoon left eight people dead, including children, and injured seven others. The shooter was killed by an on-duty police officer who happened to be at the mall on an unrelated call.
Citing law enforcement officials, the AP reported authorities have identified the gunman as 33-year-old Mauricio Garcia.
Witnesses at the mall told The Associated Press they saw several victims, including some who seemed to be children. They also reported seeing a police officer and a security guard who appeared to be unconscious on the ground.
At least nine people were hospitalized following the incident, with their ages ranging from 5 to 61, according to a spokesperson for Medical City Healthcare, which operates three trauma facilities treating the victims.