Lady Gaga Doesn't Have a Soul, Says Iconic Singer Grace Jones
Iconic singer Grace Jones is telling all about her first-ever meeting with Lady Gaga, saying while there wasn't cause to dial 911, she "could not find a soul" in the millennial pop star.
During a recent interview on SiriusXM's "Bevelations," Jones, who was raised as a Christian but is not religious, said that upon meeting Gaga she could not connect with her on any level because there was something slightly off. The "Slave to the Rhythm" singer attributed the disconnect to her faith, which was instilled in her as a young child.
"Gaga came to me, and I just could not find a soul," Jones, 67, told entertainment host Bevy Smith. "I come from church — maybe that has something to do with it. I like to get to the soul of a person. I just didn't feel a soul.
"She might have been freaked out with meeting me."
Gaga has not publicly responded to the comments.
Jones was raised in Jamaica's Pentecostal Church as the daughter of a very strict preacher. Her brother is California megachurch pastor Bishop Noel Jones, who starred in the faith-based reality TV show "Preachers of LA."
"I believe in God, everything I see is part of God, but not in that way," she told The Guardian UK.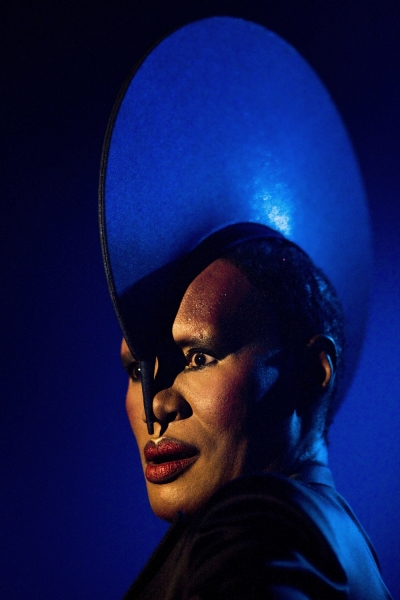 Gaga is not the only pop singer that Jones has criticized in the media recently as the outspoken supermodel made headlines in September when she called out Nicki Minaj, Miley Cyrus and Rihanna in her newly released memoir I'll Never Write My Memoirs.
"I'm disappointed in them," she said of the artists. "I would like to see some originality. You listen to a record and you can't tell who is singing, because they're all the same, in the same key. It annoys me, but I still don't give up on them. I think, well, maybe you're going to find yourself, maybe not now, maybe not in 10 years, but maybe later. I like to believe that."
During a recent interview with Paper magazine, Jones, who is no stranger to shock value, said that she refuses to be politically correct because she values speaking her mind.
"I think [political correctness] is the worst term ever," she said. "I never liked it. I'm pretty radical about this politically correct [expletive], because it's the complete opposite of freedom."