Greg Laurie Challenges Obsessive Pursuit of Happiness During Harvest America in Philadelphia
Greg Laurie Challenges Obsessive Pursuit of Happiness During Harvest America in Philadelphia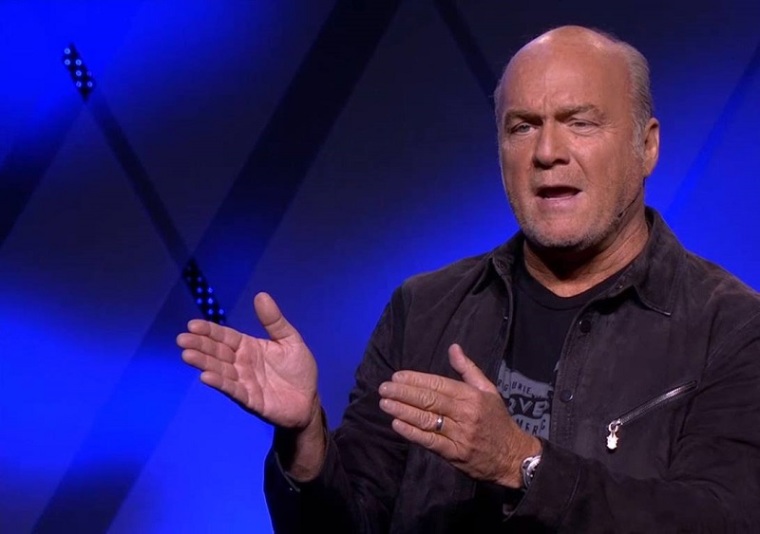 PHILADELPHIA – More than 17,500 filled Wells Fargo Center to hear a stellar lineup of musical artists and evangelist Greg Laurie give a Gospel message Saturday in which he challenged the wisdom of pursuing only happiness. By start-time, more than 2,000 host locations, including large and small venues such as churches and homes, were registered to watch Harvest America live as well. Total online viewership of the webcast is yet to be tabulated.
Laurie began his message on the first of two evenings planned for the event by saying that he recently saw the cover of Time magazine featuring the cover, Can Google Solve Death?
"Get ready for the answer," Laurie said. "No. Only Jesus holds the key of life and death. God has control, no one else."
He asked rhetorically, "Are we happy people?" Laurie gave several examples of celebrities whose obsessive pursuit of happiness led to the realization that there lives were empty-feeling. Then explained that Jesus is the only true source of joy, and beyond that, offers eternal salvation by his dying on the cross and resurrection from death.
Before his Gospel message, musical artists Lecrae, The Katinas, Kirk Franklin, and NEEDTOBREATHE performed unique and powerful worship music before Laurie's message. While pausing between songs, many of which he had the crowd jumping, Franklin said, "Jesus is my hero."
Harvest Crusades selected Philadelphia for the event because of its history as the birthplace of our nation, organizers said. Many believe the U.S. is at a new historic crossroads and hope that events such as this can help spark spiritual renewal.
"We are praying for a great outpouring of God's Spirit in Philadelphia and across our nation through Harvest America," Laurie told The Christian Post recently.
"We are excited about the difference this crusade will make in the lives of individuals around our nation, as many who come will be hearing the hope of the Gospel message for the very first time," said Laurie previously. "We believe this is a pivotal time in our nation's history, and this weekend represents a chance to turn back to God and see revival sweep our land."
During his message Saturday evening, he said, "All have sinned, recognize there is a savior, his name is Jesus, repent of your sin, run to God not away, receive Jesus into your life ... Being a Christian means more than knowing about Jesus it means He lives inside you."
At one point he added, "Good people don't go to heaven, forgiven people do."
Musical artists scheduled for the closing night on Sunday include Jeremy Camp, MercyMe, and The Katinas.
On the Web, http://harvestamerica.com/.
8 Top Photos From Harvest America in Philly - Saturday