Greg Laurie Condemns White Supremacy at SoCal Harvest: America Needs 'Spiritual Awakening' After Charlottesville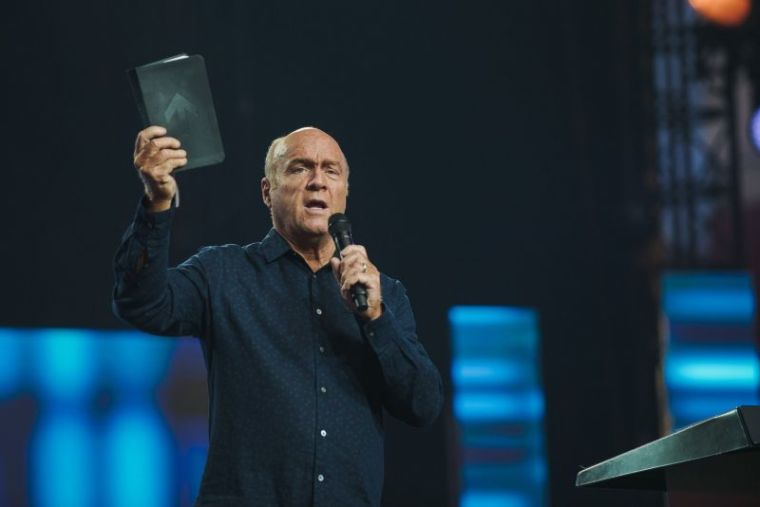 Pastor Greg Laurie is decrying the racial turmoil and violence that manifested in Charlottesville, Virginia, last weekend, urging Christians to reject every kind of prejudice and hate they see in the world.
Before a crowd of approximately 26,000 people at Angel Stadium in Anaheim, California, for SoCal Harvest Friday night, the lead pastor of Harvest Christian Fellowship in Riverside, California, spoke of the troubling things America is facing in a message titled "A Second Change for America."
Speaking about the hatred and violence that was witnessed in Charlottesville when a white supremacist rammed his car into a crowd of protesters, killing 32-year-old Heather Heyer and injuring 19 others, Laurie said, "Our country is divided," the OC Register reported Saturday.
"For a follower of Jesus Christ, there is no place for racism, bigotry or prejudice of any kind. I see these people carrying crosses, wearing swastikas, talking about white supremacy. There is no superior race. We are all part of the human race," he said, urging all in attendance to take the "second chance" in God's forgiveness in His Son, Jesus Christ.
During his youth, Laurie said he was one who was "filled with hate." And mentioned that he used to smoke a lot of pot in Laguna Beach. Just as he needed a second chance, so too does the nation.
"We are being threatened by terrorists. North Korea wants to nuke us. America needs to turn to God," he said.
Laurie came to faith during the Jesus movement, a revival movement that swept the United States and changed the course its history in the 1960s.
"Thousands of kids who were strung out on drugs and filled with hate were awakened and I was one of those kids," he said.
"We need another spiritual awakening right now."
Laurie has frequently urged Christians to pray for America regarding geopolitical threats and dangers.
In an Aug. 13 interview with The Christian Post about North Korea, Laurie said that he concurred with First Baptist Dallas Pastor Robert Jeffress who said he believed God has given President Trump the authority to "take out" North Korean dictator Kim Jong-Un, a remark for which Jeffress received considerable criticism.
"I would say that this threat is real and even though we could overwhelm them militarily, there is still great danger that they could use nuclear weapons against us," Laurie said.
He called for people to pray for a de-escalation of the tension between North Korea and the United States.
"I think Christians need to pray for God's protection on our nation and I think they need to pray that the Lord would give wisdom to our president that he would know what to say and what to do and when to do it, and that God would protect our military."
Recording artists who performed at this year's SoCal Harvest include: Lecrae, Jeremy Camp, Jordin Sparks, and Crowder. At last year's SoCal Harvest event nearly 12,000 committed their lives to Christ.