Halloween Is Christians' Day, Not the Devil's, Says DesiringGod Author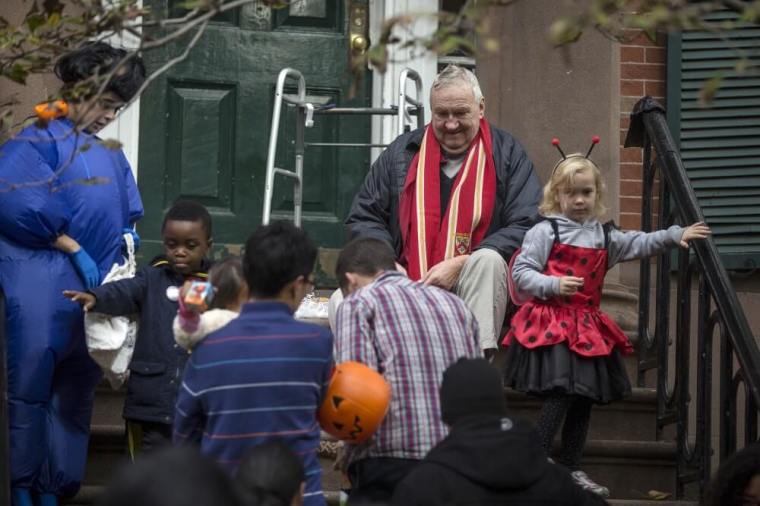 Is Halloween a pagan holiday? David Mathis, executive editor for desiringGod.org, says it's "not the devil's day, but ours," explaining why he believes so and sharing five truths about who we are in Christ, which, he suggests, should be our focus during "All Hallows' Eve."
Halloween, a contraction of All Hallows' Evening, may have been an "annual commemoration of the seemingly super-holy, the Roman 'saints,'" writes Mathis. "But under God's kind providence, a monk named Martin came to our rescue when he went trick-or-treating on Oct. 31, 1517, at the church door in Wittenberg."
Eventually Luther and others helped liberate God's people "from a host of medieval misconceptions — including the assumption that only some, not all, of Christ's people are 'saints.," the editor adds.
Claiming All Hallows' Eve truly belongs to believers does not mean we celebrate death or darkness, he writes. "We celebrate our Savior's victory over death and over everything demonic. We mark Christ's triumph, through death, over sin and Satan. … This is not a night to moan and fret, but to rejoice with confident smiles and treats in hand."
We can use Halloween to lead our homes and churches "out of fear and into joy," Mathis says.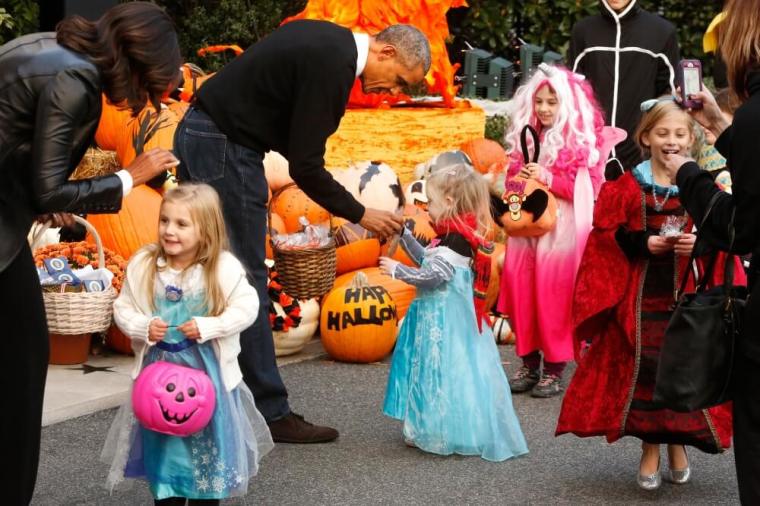 "Halloween is a striking foil — for teaching our kids, and reminding ourselves — of who we are in Christ," he writes, and then shares five truths about who we are in Christ.
One, we are a victorious people, he says, explaining that "Jesus reigns supreme over Satan and every demon, both by creation and by the cross." Not only did Jesus crush Satan's skull at Golgotha, but "he makes us a victorious people, to stomp with him," Mathis writes, and quotes Romans 16:20, "The God of peace will soon crush Satan under your feet."
Two, we are a courageous people, Mathis continues. "Because we know victory is assuredly ours in Christ, we can be of good courage. Not only has our Sovereign dealt Satan the deathblow, but He does not leave us to fight alone," he writes, quoting 1 John 4:4, "He who is in you is greater than he who is in the world."
Three, we are a people on mission. "Jesus gives us a mission," Mathis writes, in Matthew 28:19, "Make disciples of all nations." We are no longer of this world, but sent into this world, "with the backing of the King's boundless authority," he explains.
Four, we are an intentional people, Mathis says, explaining that being on mission doesn't mean being naïve. "Precisely the opposite," he writes, referring to 1 Peter 5:8, "Be sober-minded; be watchful. Your adversary the devil prowls around like a roaring lion, seeking someone to devour."
Five, we are a generous people, Mathis shares. "He fills our hearts and opens our hands. Even on this night, we 'remember the words of the Lord Jesus, how He Himself said, 'It is more blessed to give than to receive,'" the editor writes, based on Acts 20:35.
Mathis concludes by encouraging Christians to be "strong in Him and in the strength of His might," adding that on this All Hallows' Eve, "take your stand against the schemes of the devil."
Each year during the Halloween season, Christians debate whether they should celebrate it or not, and if they should, then how.
In 2014, Kirk Cameron urged Christians to host Halloween parties to possibly spread the Word of God. "You should have the biggest party on your block, and you should have the reason for everyone to come to your house, and before anyone else's house, because yours is the most fun," he told The Christian Post.
However, Pastor Robert Jeffress, senior pastor of First Baptist Church in Dallas, Texas, disagreed.
"I doubt there will be a lot of opportunity for [talking about God] on Halloween, but I think it can be a fun celebration for people," Jeffress told CP. "There is nothing wrong with Christians having fun, but ultimately every parent has to make their own decision."