Hank Hanegraaff Prays Jesus' Prayer Night Before Crucifixion, Faces 'Tall Mountain' in Cancer Fight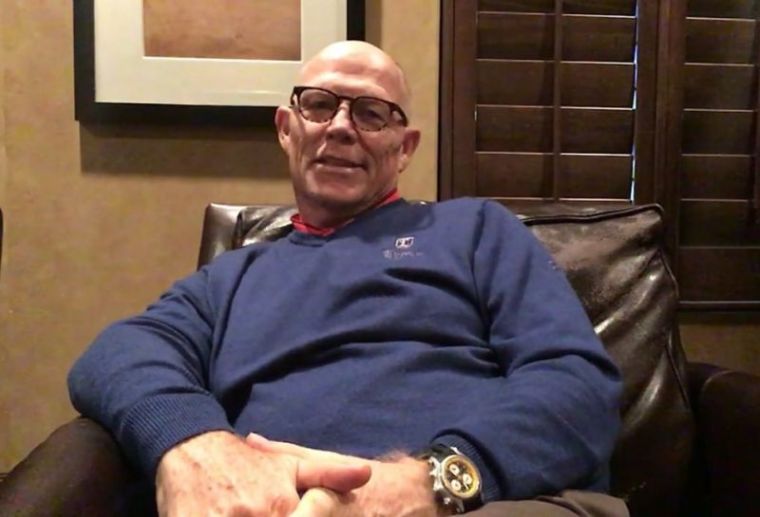 Hank Hanegraaff, also known as the "Bible Answer Man," revealed that he prayed Jesus' prayer at Gethsemane, the night before His crucifixion, as he listened to the very difficult challenges ahead of him in his cancer fight.
"As I was listening to what the pharmacist was telling me about what I would go through — it took about half an hour to describe all of it, I just kept thinking 'Lord, I don't know how I can climb that mountain,' and so I asked the Lord to be with me. I did pray 'God, if it is possible, let this cup pass from me' — the Biblical prayer Jesus prayed at Gethsemane," Hanegraaff said in a Facebook video on Friday.
Immediately after, he thought of the rest of the verse in Matthew 26:39, which goes "nevertheless, not as I will, but as you will."
"I know that God can be glorified in my sickness, but I am facing a very tall mountain. I am going to be taking chemotherapy every three weeks. At one point, I am going to be in the hospital for probably a month; going to undergo a stem cell treatment to harvest my stem cells," he said, explaining he will need them for later on in the process.
Hanegraaff, who is president and chairman of the board of the North Carolina–based Christian Research Institute, revealed on May 2 that he has a rare form of cancer.
"What was discovered is a rare form of cancer that is called mantle cell lymphoma. This is a treatable cancer, but it is going to require aggressive chemotherapy," he said at the time.
"Obviously finding that you have cancer is a blow to the solar plexus. It is a bitter pill to swallow. But all of that becomes very contextualized when you recognize that our dear Lord holds every breath and every moment of my life in His hand." 
The Bible Answer Man added in an update last week that he found out he has tumors throughout his entire body, including his beck, under his arm pits, lungs, and stomach.
"It hit me with the force of a sledgehammer — how could that be possible, when I got my physical a month ago" and such tumors were not discussed, he explained.
"Now the reality is really setting in for me."
Hanegraaff, who was born in the Netherlands, has been drawing inspiration from his faith, and in the latest Facebook video read out part of a quote from Corrie ten Boom, a Dutch Christian woman who helped Jewish people escape the Holocaust in World War II:
"There is no pit so deep that He is not deeper still."
Hanegraaff noted that despite all the challenges ahead of him, he is "facing the future with hope, because the Lord Jesus Christ is preeminent in my life, and I am surrounded by some of the most wonderful people."