Hank Hanegraaff Reveals He Has Rare Form of Cancer, Reads Orthodox Prayer Surrendering to God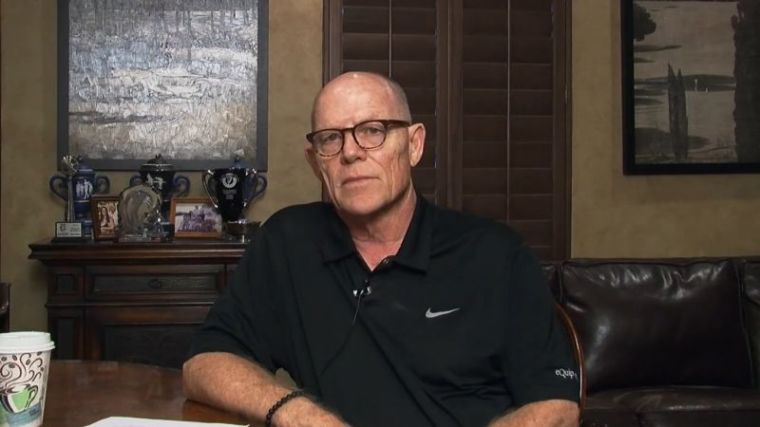 "Bible Answer Man" Hank Hanegraaff has told his supporters that doctors have discovered he has a rare form of cancer.
Hanegraaff explained that he's hoping for a miraculous healing, but at the same time said his prayer is not for his will to be done, but for God's, and that he will be looking to use his situation to help and encourage others.
The president and chairman of the board of the North Carolina–based Christian Research Institute said in a video blog on May 2 that he has been diagnosed with anemia and is awaiting the results from a bone marrow biopsy, and late last week shared an update in another Facebook video.
"What was discovered is a rare form of cancer that is called mantle cell lymphoma. This is a treatable cancer, but it is going to require aggressive chemo therapy," he revealed, adding that he's also scheduled to undergo a CT scan.
Hanegraaff insisted that despite the news, he has been "enveloped in peace" throughout the day.
"Obviously finding that you have cancer is a blow to the solar plexus. It is a bitter pill to swallow. But all of that becomes very contextualized when you recognize that our dear Lord holds every breath and every moment of my life in His hand. The Bible is pretty plain about this," he added.
The Bible Answer Man asked people who are connecting with him on social media to pray for him, but "not necessarily that I will be healed."
"I would love very much for God to work a miraculous healing in my life; I certainly know our Lord is fully capable of fulling that," he added.
"What I want most of all is that God will be glorified in my condition. In the midst of what I'm going through, [that] I may be able to reach out and help others in their struggles."
He added that in whatever time he has left in this world, he wants to "make every moment count."
Hanegraaff touched upon his recent conversion to the Greek Orthodox Church by reading a prayer by Metropolitan Philaret of Moscow of the Russian Orthodox Church, which he said is very important to him.
The prayer, which can be read in full online, states in part "I offer myself as a sacrifice. No other desire is mine but to fulfill Thy will," speaking to God.
"Those words are a poignant reflection of my inner most thoughts, feelings and passion of my heart," he said.
Hanegraaff noted that for some time now has been "reordering my life around the Divine, and that has made all the difference in the world."
He added that he is asking people not only to pray for him, but also for his Christian Research Institute ministry, which he said is impacting people around the world.
"I know the finger of God is at work in my circumstance. I deeply appreciate the tens of thousand of people who have contacted me, have wished me well, and are praying for my full recovery," he said.
In a follow up Facebook post on Monday, Hanegraaff wrote:
"Grateful for the many well wishes, prayers and comments. I have never felt more enveloped in a blanket of love and kindness. As you might well imagine I wish I could hug every one of you and tell you of the solace your words have brought me. May your examples make me ever more vigilant in my prayers and encouragement toward others."