'Bible Answer Man' Hank Hanegraaff Leaves Evangelicalism, Joins Greek Orthodox Church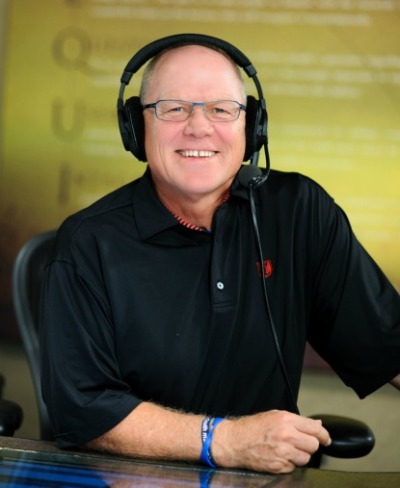 An evangelical radio personality known as "The Bible Answer Man" and president and chairman of the Christian Research Institute was formally received into the Eastern Orthodox Church Sunday.
The Christian Post confirmed that Hank Hanegraaff was chrismated on Palm Sunday at Saint Nektarios Greek Orthodox Church in Charlotte, North Carolina.
"What astounding news," said Rod Dreher, an Orthodox Christian and author of the New York Times best-selling book The Benedict Option, in an interview with The Christian Post Monday.
"Many evangelicals seek the early church; well here it is, in Orthodoxy," he continued.
"I am sure some will be scandalized by Hanegraaff's conversion but I hope at least some will wonder how someone as knowledgeable about the Bible as Hank could convert to Orthodoxy, and go to a Divine Liturgy to taste and see what it's like."
Dreher humorously told CP that 11 years ago, he came to the "foreign country called Orthodoxy" and now cannot imagine being anywhere else.
"The richness of Orthodox theology and worship is incomparable," Dreher said, and Orthodox life is "sedimenting love for Christ into my bones."
To many evangelicals, Eastern Orthodoxy is indeed something of a foreign country.
The Rev. Father Patrick Cardine, priest at Saint Patrick's Orthodox Church in Bealeton, Virginia, explained in a Monday phone interview with CP that one of the main differences between Eastern orthodoxy and evangelical Protestantism is the nature of the Church.
The Orthodox view of the Church is that it is "an icon of Christ and the Body of Christ," he said. Just as Jesus had a physical body, so too, the Church; it is not a spiritual phenomenon as some evangelicals understand the Body of Christ.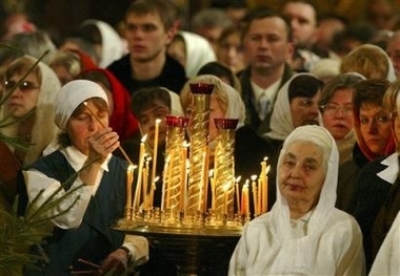 "And by physical we mean hierarchical and sacramental ... the expression of her concrete reality," he continued.
Cardine told CP he was not surprised that Hanegraaff was received into the Orthodox Church in light of his deep knowledge and study of the Scriptures.
Protestantism, he offered, "is actually much more philosophical and abstract and adheres to theological systems created by men, which tries to take the Scriptures as proof texts to prove those teachings." 
Cardine, a former Baptist, noted that since he became Orthodox he was for the first time "able to actually embrace the Scriptures on their own terms and without reservation." 
"The Scriptures say all kinds of things that Protestants don't really like or believe." 
Hanegraaff is considered one of the foremost apologists for the Christian faith. Born in The Netherlands, but raised in the U.S. in the Christian Reformed Church, Hanegraaff was once strongly tied to D. James Kennedy and the ministry of Coral Ridge Presbyterian Church in Florida.
In 1989, he became the president of Christian Research Institute, which was founded in 1960 as a conservative Protestant countercult and apologetics ministry.
He is best known as host of the nationally syndicated "Bible Answer Man" radio broadcast where Hanegraaff frequently answers questions on the air about Christian doctrine, Bible interpretation, and theological differences between denominations. According to his CRI bio, he is the author of more than 20 books, including Christianity in Crisis and The Apocalypse Code: What the Bible Really Teaches about the End Times and Why It Matters Today.
The Christian Post reached out to Paul Young, chief operating officer of the Christian Research Institute to inquire further but calls were not returned by press time.
Last month, a caller asked Hanegraaff to explain the Orthodox doctrine of theosis, which he answers in the video below.