Harvey Weinstein: A Prophetic Glimpse of Hollywood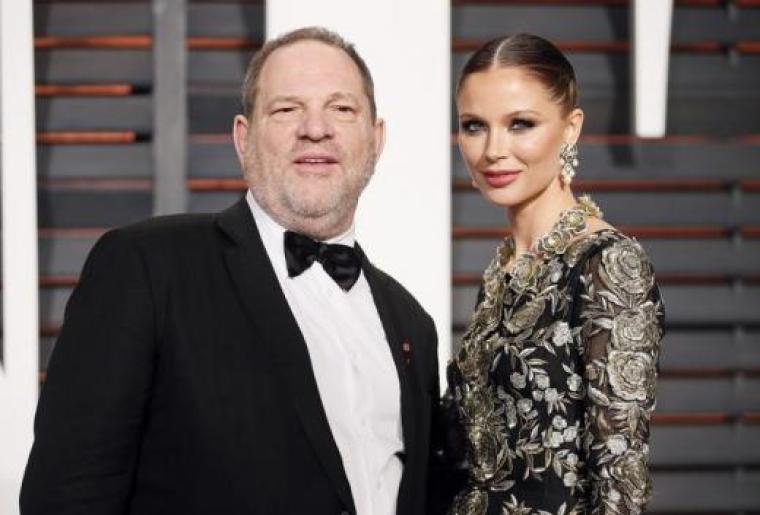 "You have to sleep your way to the top in Hollywood." This has been the unspoken Hollywood secret for decades: the powerful manipulate, corrupt, and abuse the young and vulnerable.
Harvey Weinstein was not isolated. His behavior is part of the ethos of Hollywood studio culture. A culture that is all about indoctrination and inoculation. Indoctrinate newbies into a culture of decadence and inoculate their consciences from knowing right from wrong through addiction to power, sex, and fame. We always need to pray for those who are in authority in our nation, and Hollywood exercises a profoundly powerful authority over this nation through media and culture.
Meryl Streep called Harvey Weinstein a god. He was a man who could make or break a career. Not only like a god, he was also known – for 30 years now – to regularly pursue sexual assault as a way of forcing young women to exchange favors for opportunity.
There is obvious demonic activity in a man who has a three-decade reputation for perversion and power. We don't have to wonder about this one. In the second most powerful town on the globe – second to Washington D.C. – the stakes are high for our enemy to do what he can to enslave and destroy. I am writing about Hollywood, because there is a significant connection in the spiritual realm between the two most powerful cities in the world. A purified Hollywood would dramatically affect Washington, DC.
Prophetic intercessors and Hollywood insiders have known about the power and perversion at the top of many entertainment companies for decades, yet this perversion has been hidden. Many strategic warfare missions have gone into Hollywood to fight these powers of darkness and pray for the love of Jesus to invade Tinseltown. Many great ministries focus on praying for Hollywood (check out my good friends at http://hollywoodprayernetwork.org/).
The Lord has allowed Weinstein's perversion to be revealed, because He wants to do something dramatic. He has shifted the intercessory battle from the special forces to the Church at large, calling us all to pray:
Pray for purity. "Blessed are the pure in heart, for they will see God." (Matthew 5:8) So many in Hollywood are chasing fame and fortune to fill the "God hole" in their hearts, which ultimately leads to despair. Perversion leads to deeper levels of perversion, while purity leads to higher levels of fulfillment.
Pray for boldness. "What, then, shall we say in response to these things? If God is for us, who can be against us?" (Romans 8:31) Now is the time for the Church to pray for those who know the dark secrets to come forward without fear of losing work or their fame.
Pray for salvation. "Salvation is found in no one else, for there is no other name under heaven given to mankind by which we must be saved." (Acts 4:12) We must pray for the salvation of movie executives that God would save their souls and that they would have dramatically impact Hollywood.
Reverend David Kubal is the President and CEO of Intercessors for America (IFA). IFA equips and supports praying Christians to shape the nation's history through prayer. As the President, his vision is to mobilize a multi-generational army of intercessors. To learn more, visit
IFApray.org
.