Has Religion Made Christians Less Creative?
Have Christians neglected how they were intended to live out their faith starting in the end of the Middle Ages?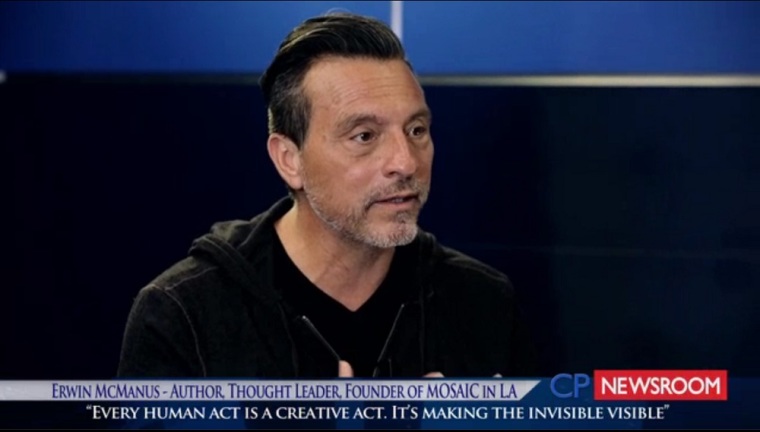 According to filmmaker, fashion designer and author Erwin Raphael McManus, since the Renaissance and Reformation, many Christians have often wrongly limited their faith calling to an intellectual vocation and not a creative one.
"If you look back at the time of the Renaissance, art, faith, beauty, was assumed to be part of faith, spirituality and the essence of the movement of Jesus," McManus told The Christian Post recently. "But what you kind of see is that the Enlightenment had a faith expression through the Reformation and if you see the Reformation — 'I think therefore I am' expression, every person can have a direct relationship with God, it's the thinking man's faith — but the Renaissance did not have a democratization. The Renaissance remained among the elite."
Since then, the Church considers artists "as Da Vinci and Michaelangelo and Rembrandt," however, "we expect every Christian to think but not every Christian to create," said the author of the recently released The Artisan Soul.
McManus, who is the founder of MOSAIC in Los Angeles, said that after becoming a Christian as a 20-year-old, he was frustrated that his new found faith left him with "no space to dream and to imagine."
"[It was almost] as if my imagination and creative essence was an enemy to the intention and mission of Jesus," said McManus. "And then diving into the scriptures and realizing somehow the Bible has been taken and turned into a manuscript of conformity. It needs to be reclaimed as manifesto for creativity."
Instead, McManus said, as humans created in the image of God, it is vital that Christians understand what makes themselves "different than every other species."
"One of the things that makes us different than beavers, and giraffes and gazelles and lions is that humans materialize the invisible," said McManus. "We have ideas, we have dreams, we have imagination, and when we form those ideas and imagination, we actually translate that into reality. The truth is, if you want to look at it from a broad framework, every human act is a creative act. It's materializing the invisible."
To watch the rest of his interview with CP, check out the video below.