Erwin McManus at Biola Media Event: The Church Will Become the Epicenter of Imagination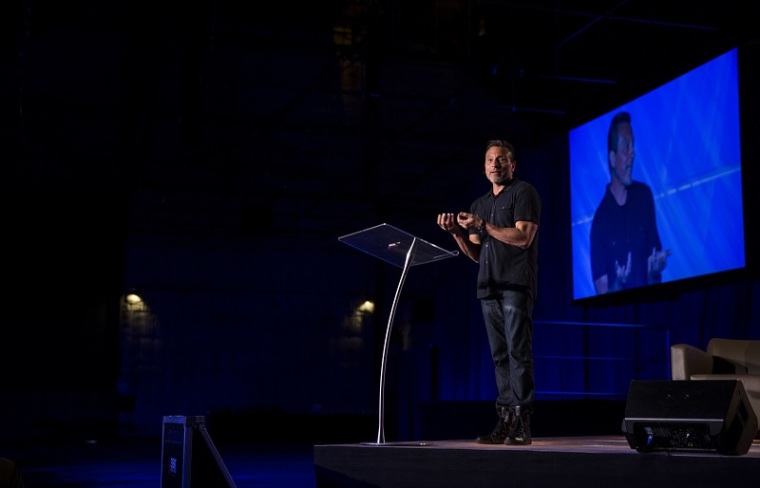 STUDIO CITY, Calif. – Pastor and author Erwin McManus, founder of Mosaic Church in Los Angeles, told hundreds of current and aspiring entertainment industry professionals that God's gift of imagination is license to create at the highest level during the keynote session at the Biola Media Conference Saturday.
"I am so convinced that part of the artistic process, part of the power of being a storyteller is to resonate with the voice that calls humanity back to the God who always calls us to Him, to silence all the voices that tell us what we lack," said McManus. "I don't want us to spend our lives worrying about all the stories that others are telling about us."
In his recently released book, The Artisan Soul, McManus pens "a manifesto for human creativity and the beginning of a new renaissance." During his talk at the conference and in his book, he "not only calls us to reclaim our creative essence, but reveals how we can craft our lives into a work of art." It is evident that he celebrates the spiritual process that can help people discover their true selves. McManus demonstrates that "we all carry within us the essence of an artist."
"The future is waiting inside your imagination," he said during his talk inside a main sound stage building at CBS Studio Center where the conference was held. He said he believes that during a current movement of God that has already begun, the church will shed its stereotypical characteristics and be known instead as "the epicenter of imagination" unleashed by Christians listening to God's call.
"We all need to create, to be a part of a process that brings to the world something beautiful, good, and true, in order to allow our souls to come to life," he previously said while talking about his book. "It's not only the quality of the ingredients we use to build our lives that matter, but the care we bring to the process itself. Just like baking artisan bread, it's a process that's crafted over time. And God has something to say about how we craft our lives."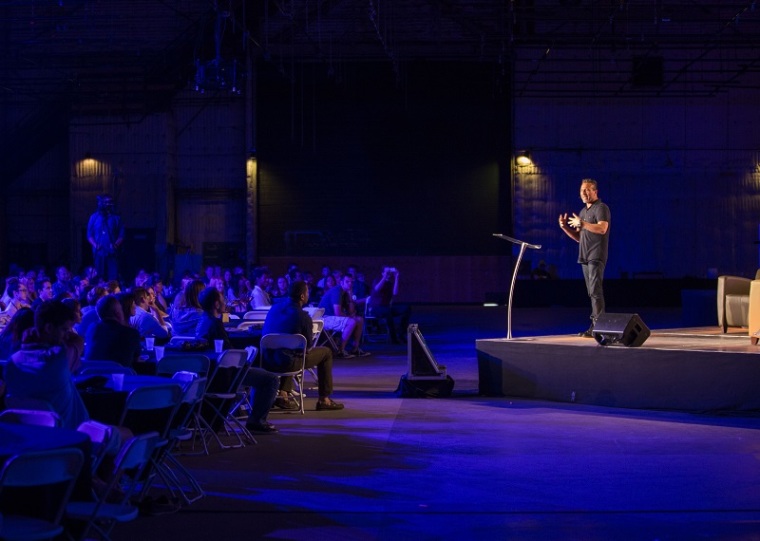 McManus' unique perspective on Christianity and the Arts includes having a BA in psychology from UNC Chapel Hill, a Masters of Divinity from Southwestern Theological Seminary, and a Doctorate of Humane Letters from Southeastern University. He is an artist, entrepreneur, and "cultural thought leader." Rather than simply labeled as a church, Mosaic is considered a community of faith in Los Angeles known for its innovation, creativity, and artistry. Mosaic has been named one of the most influential and innovative churches in America.
The day-long conference included several Biola University graduates speaking on topics such as what it takes to break into the entertainment industry as writers, creators, directors and such.
"The Biola Media Conference reflects Biola University's desire to engage media – such a driving force in our culture – with fearless curiosity and ambition," said Biola University President Barry H. Corey. "I see the conference as playing a vital role in helping our students develop in their professionalism and creative craft as we prepare them to impact the world for Christ in the important spheres of film and media.
"It's a day for both established and aspiring media professionals to network with and inspire one another, as we collectively explore what it means to pursue a Christian calling in Hollywood," he explained.