Here's How One Evangelical Megachurch Pastor Deals With Critics on Social Media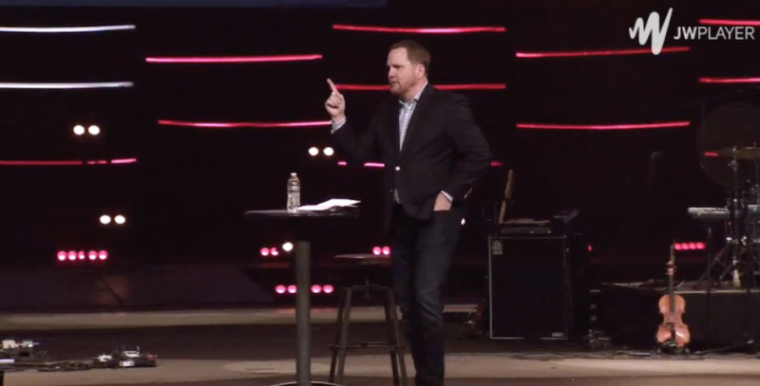 An evangelical megachurch pastor has a few rules when dealing with critics on social media, or what he called "a modern calamity for pastors."
While being on the receiving end of criticism is never easy, especially for pastors who are often targeted given their position, the age of social media has now given people "the opportunity ... to immediately criticize and to immediately vocalize their discontent, their aggravation, and their anger toward pastors," said Brady Boyd, senior pastor of New Life Church in Colorado Springs.
So how should pastors deal with social media?
One thing Boyd does is simply shut down social media during the days he's preparing his sermon.
"There are certain times in my week where if I'm truly going to be filled up and full of the Spirit for Sunday when I preach, I have to shut down social media. I cannot pay attention to the comments section on my blog, I cannot pay attention to the mentions on Twitter and I cannot respond to emails," he said.
Boyd also stays away from social media on Sundays and Mondays, lest he subject himself to seeing negative comments about the sermon he just delivered.
"Some of the regrets I have as a pastor is reading social media Sunday afternoon after I've preached my heart out," he explained, noting his "greatest relational failures" happened "as a result of me responding to or allowing social media to penetrate my heart during those very vulnerable times."
But it's not just critics that pastors want to avoid on social media. If pastors aren't careful, they can also be filled with pride by the positive comments they read on Facebook or Twitter.
"If we are dependent on the praises of people, then that's why criticism will ultimately destroy us because we're so dependent on human response and human affirmation," Boyd warned.
The longtime pastor admitted that many church leaders start out with the "romantic idea that we're going to preach the Scriptures and the prodigals are going to come home." While that does happen, all pastors will face criticism.
"For whatever reason, the vocation we've chosen as pastor opens up a lot of criticism," he noted.
Criticism may come from either the "chronic critic" or the "constructive critic." The chronic critic will always find something wrong with your sermon, your theology or your fashion choices, Boyd noted, whereas the constructive critic has your best interest at heart.
Whether the criticism is unfair or fair, Boyd said what he has learned is that "there is an ounce of truth in every pound of criticism."
"Sifting through pounds and pounds ... of unfair words that are spoken our way, ... in the midst of that, it might be the Lord getting our attention to something," he noted.
As for whether he has ever addressed his critics, particularly from the pulpit, Boyd said the best piece of advice he received 10 years ago was to not respond to personal attacks.
"There's a time to be a shepherd of the sheep, there's a time to defend the church. But if it's a personal attack, I do not respond to personal attacks out of the pulpit," he explained. "I take that (personal attacks) to the Lord and I leave that with Jesus to deal with."
"I am of no reputation. I have decided to give up my personal reputation when I decided to be a pastor."
Another thing that keeps him from addressing critics: Jesus. Many times, when he gets ready to preach, he has heard the Holy Spirit tell him "You have no idea how much I love these people (critics)."
"It totally changed my tone."