'Hero' 3-Y-O Boy Climbs From Wreck, Saving Brother Days After Mom Dies in Crash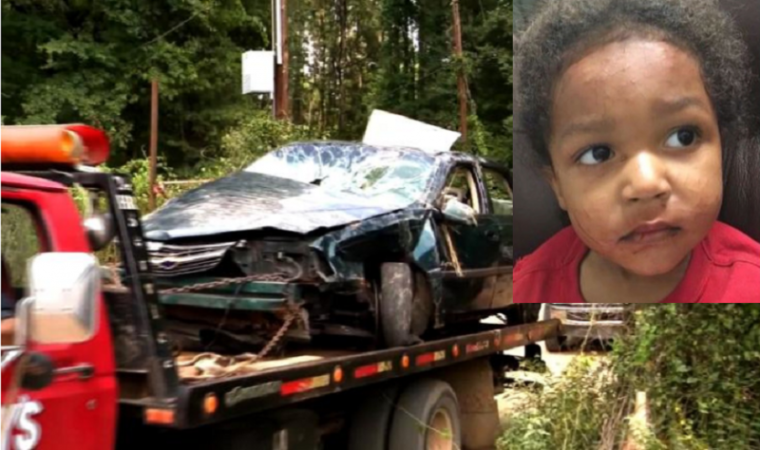 Two toddler brothers have been found alive some four days after their pregnant mother, whom they were traveling with, was found dead near a car wreck. The 3-year-old boy who helped alert authorities about the crash is now being hailed a "hero."
"Today is anything but short of a miracle. The 3-year-old and 1-year-old being able to survive in the elements you know southern Arkansas with how hot it is, the humidity, we've had precipitation since then and like I said it's nothing short of a miracle, God's blessing that these children were able to survive this accident," Detective Nathan Greeley of the Ouachita County Sheriff's Office told KATV.
Police say the 3-year-old boy was first noticed wandering on Highway 24 in Camden near Harvey's Grocery at about 7:50 a.m. Monday when they were called in. It wasn't immediately clear that the boy had traveled 300 yards from the scene of his mother's one-vehicle crash even though he had cuts and scratches.
A photo of the boy, identified by Fox 16 as Kylen, was posted on social media in an effort to locate his parents. Authorities soon learned that the boy's mother, 25-year-old Lisa Holliman of Camden, had not been seen by her family for days.
It wasn't until the sheriff's department went back to the scene where the 3-year-old boy was found that they discovered his mother's crashed car off the highway in a deep ravine.
Holliman was found dead. She had been ejected from her car but her 1-year-old was found still alive and fastened in a car seat. He was treated at a local hospital for nonlife-threatening conditions, including possible dehydration.
The victim's father, James Holliman, was shocked by his daughter's death. He called his 3-year-old grandson a "hero" for getting help after he realized his mother wasn't going to wake up.
"He's a hero," James Holliman said in an NBC News report.
Authorities say the boy climbed through the sunroof of the car, then up a small hill filled with bushes to get help for his brother. He reportedly also had to fight his way out of his car seat.
"When he climbed out that car, seeing his mother there laying dead like she was, he tried to wake his mama up," James Holliman said of the 3-year-old. "It was hard to see my grandson laying there all cut up."
Ciara Holliman, the victim's sister and aunt of the boys, praised God in a WFIR report for helping her nephew get help for his brother.
"That was God who helped my nephew to walk up that hill, who took him out that carseat, my nephew was in a booster, and god helped him to get out that booster. God helped him," she said.
She also believes the crash, which is being investigated, is suspicious.
"I feel like it was a murder because, if you run into the ramp, you not gonna just flip flip like that. I just wanna know who did it and why," said Ciara.
"Somebody did that to her. They wanted her gone; they wanted her dead," she added, noting how careful her sister was as a driver and mother. "She drives slow. She's very cautious. I don't care what it is. Her kid is always in the seat belt. Her as well."