Highlights From the Creation vs Evolution Debate Between Ken Ham and Bill Nye (VIDEO)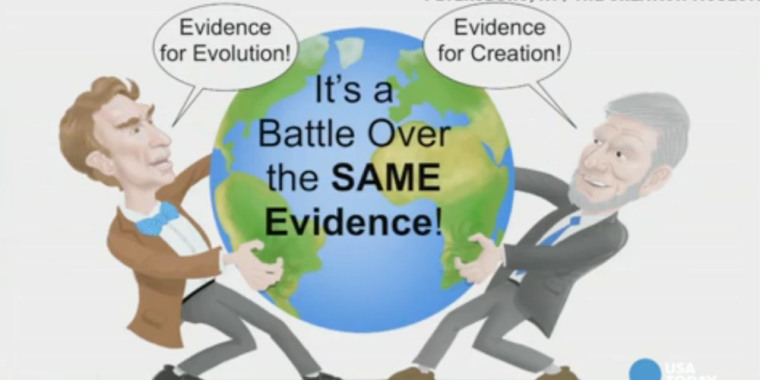 Tuesday night, the long-anticipated debate between creationist Ken Ham and Bill Nye, the "Science Guy" of television, took place at the Creation Museum in Petersburgh, Ky. In addition to the 900 in attendance, half a million viewers watched the live stream online. Many took to social media to discuss the event, which claimed the top four trending topics on Twitter at one point.
Moderated by CNN's Tom Foreman, the debate saw Nye and Ham each present a 30-minute argument using photos and charts, followed by rebuttals and a Q&A with the audience. Watch and SHARE these highlights from the event.