Hillary Clinton: Bible's Prodigal Son Parable Is My Lifeline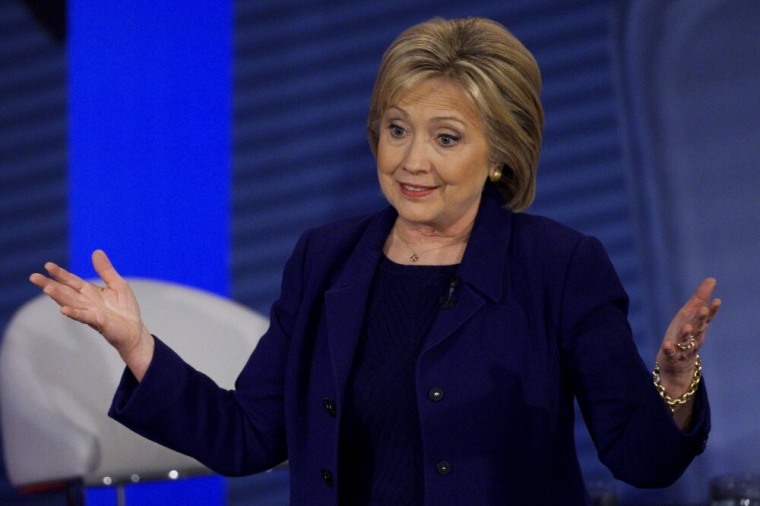 Democratic presidential candidate Hillary Clinton said that throughout the difficulties she has faced in her life, it is the parable of the prodigal son as found in the Bible that became her "lifeline."
Clinton made the comment on Wednesday during an appearance with fellow Democratic candidate Bernie Sanders in Derry, New Hampshire, with less than a week before the next primary.
The former secretary of State, who also ran for the Democratic nomination in 2008 but lost out to President Barack Obama, was asked by a rabbi at the Derry event about how she dealt with difficulties in her life.
"Everybody knows I have lived a very public life for the last 25 or so years," Clinton said in response, according to The Washington Post. "I've had to be in public, dealing with some very difficult issues."
Like she has done in the past, Clinton alluded to her Christian faith, and brought up the parable of the prodigal son.
"I read that parable. . . . That just became a lifeline for me," she said.
The parable in question appears in the New Testament in the Gospel of Luke, and retells the story of a young man who returns home to his father to beg to be taken in as a servant after squandering all of his money in "wild living." The father is so overjoyed at his return, however, that he welcomes him back with a large feast.
The older son is displeased at the celebration, and tells his father he never received such good treatment despite always working hard and never disobeying him.
The father tells him "you are always with me, and everything I have is yours," but says that they have to celebrate the younger son's return, because he "was dead and is alive again; he was lost and is found." (Luke 15:11-32)
Back in January, Clinton discussed her Methodist faith in detail during a campaign rally at a local school gymnasium in Knoxville, Iowa, and said that she is very appreciative of her religious upbringing, which helped form who she is a person.
"My study of the Bible, my many conversations with people of faith, has led me to believe the most important commandment is to love the Lord with all your might and to love your neighbor as yourself, and that is what I think we are commanded by Christ to do," Clinton said back then.
"There is so much more in the Bible about taking care of the poor, visiting the prisoners, taking in the stranger, creating opportunities for others to be lifted up, to find faith themselves that I think there are many different ways of exercising your faith."
Clinton and Sanders are expected to participate in a one on one debate on Thursday night as they continue their push for votes, which is being arranged by MSNBC.