Hillsong 'disappointed' after Darnell Barrett resigns in wake of explicit photos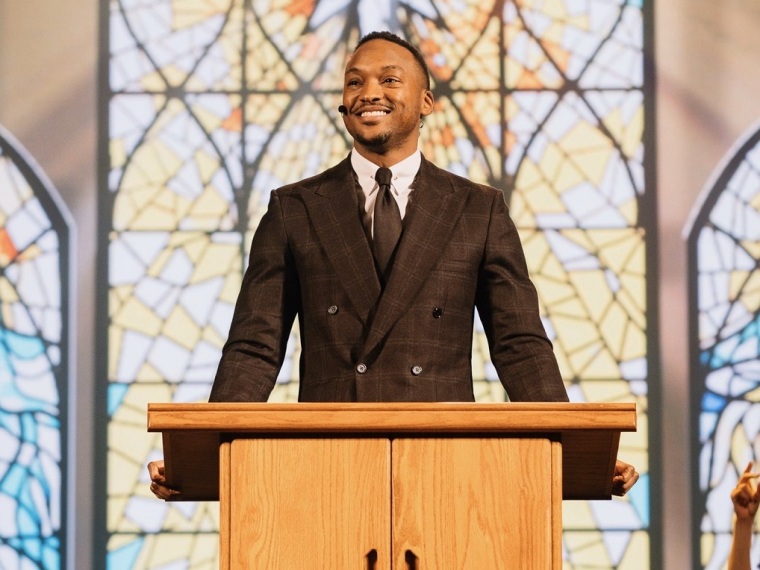 Hillsong East Coast has expressed disappointment over the recent resignation of Darnell Barrett, creative director of Hillsong Church Montclair in New Jersey, who claims he accidentally sent explicit photos to a former church volunteer and confessed to being unfaithful to his wife.
"Darnell Barrett, the creative oversight for Hillsong East Coast's Montclair location (New York), resigned on Tuesday (April 27, 2021). Hillsong accepted his resignation and agreed that he could not continue as part of our team. We were disappointed to learn about choices he made that were unacceptable for any Hillsong staff member," the church said in a statement.
"We recognize that there are countless Hillsong Church staff members and volunteers who carry their responsibilities with trustworthiness, integrity, and excellence. They represent the heart of Hillsong Church, and we thank them for the work they do. We also take seriously our responsibility to ensure that our staff is equally committed to creating a safe and Christ-centered environment where all people feel welcome."
Barrett, a 32-year-old father and U.S. Navy veteran, confirmed his resignation to The DailyMail last week after acknowledging that he shared lewd workout photos of himself wearing nothing but tights that showed a bulge in his pants in a message that was also sent to a former volunteer on Instagram last month.
Barrett said the photos were shared with a "close friends" group in which he provides updates on his battle with depression and anxiety. He shared the images, he said, as part of a "gym challenge," and the former Hillsong volunteer, who was not named, was included by accident.
"Yeah, it shows me with my leggings on," he admitted.
"This was something that was just an honest mistake, and I informed my wife as soon as it happened," he explained to DailyMail.com. "I was not at all trying to lure her. I get that she, within the context of what's happening with Hillsong, that she would draw those conclusions. But I barely know her. That was not my intention."
However, the former volunteer accused Barrett of knowing what he was doing and insisted he was fishing for sexual prey in messages shared with DailyMail.com. 
She explained that she barely knew Barrett when she volunteered for Hillsong from 2014 to 2016, yet he reached out to her earlier this year, saying he was heading to the state where she had moved.
While she didn't report Barrett's actions to Hillsong, she said another member did.
Barrett confirmed to The Daily Mail last Tuesday that he is stepping down from Hillsong and cited "infidelity" in his marriage. He stated that he and his wife are trying to work through their problems and insisted that he shared the photo in question accidentally.
"We thought it was best for me to move on," he was quoted as saying. "I don't want to get into the details."
Earlier this month, Hillsong Church Global Senior Pastor Brian Houston announced a pause in the operation of Hillsong Dallas after an investigation of former Lead Pastor Reed Bogard and his wife, Jess. 
For months, Houston has struggled to repair the image of the U.S. arm of his Australia-based church following a series of sex and financial scandals.
Since last November, the church has had to publicly address complaints about inappropriate sexual relations between staff and volunteers at Hillsong NYC, which led to the dismissal of its then-lead pastor Carl Lentz.
The embattled Australia-based church network has also had to deal with an investigation of an assault on Anna Crenshaw, a Philadelphia pastor's daughter, in Australia.