Hillsong Pastor Brian Houston Hammered With Questions About Sex Abuse, Homosexuality, Finances at Start of NYC Conference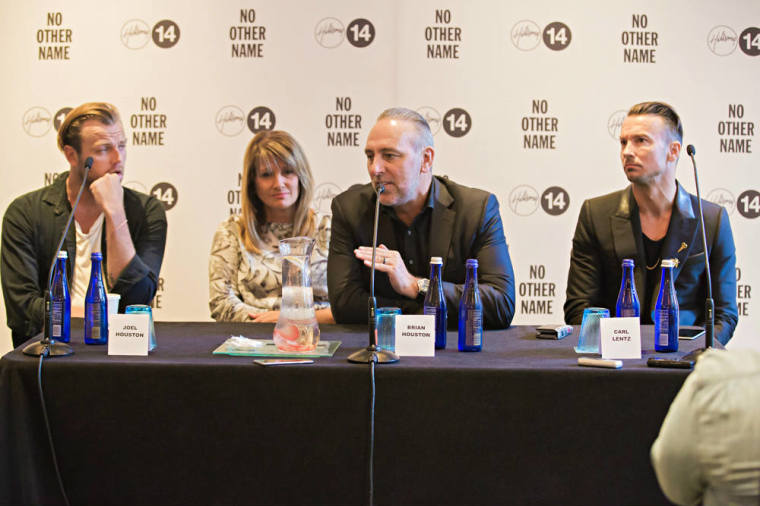 NEW YORK — Brian Houston, senior pastor of Australia-based Hillsong Church, was hit with a series of critical questions during a press conference in New York City on Thursday, just hours before he was to take the stage at Madison Square Garden to preach before more than 5,000 Hillsong Conference attendees.
Houston, 60, appeared visibly nervous as he sat alongside his wife and Hillsong Church co-pastor Bobbie Houston and his son and Hillsong United frontman Joel Houston, who also pastors at Hillsong NYC with Carl Lentz. Lentz rounded out the quartet of church representatives at the press conference, where the group welcomed local media to probe them about the conference kicking off that night and issues related to their ministry work through the multi-city megachurch.
Once the floor was opened up for questions, however, it became clear that some members of the press were more interested in hearing about the sex abuse committed by Brian Houston's father in the 1970s, how Hillsong Church spends its money, and how the senior pastor handles cultural relevancy, specifically when it comes to issues of sexuality.
What Would You Have Done Differently?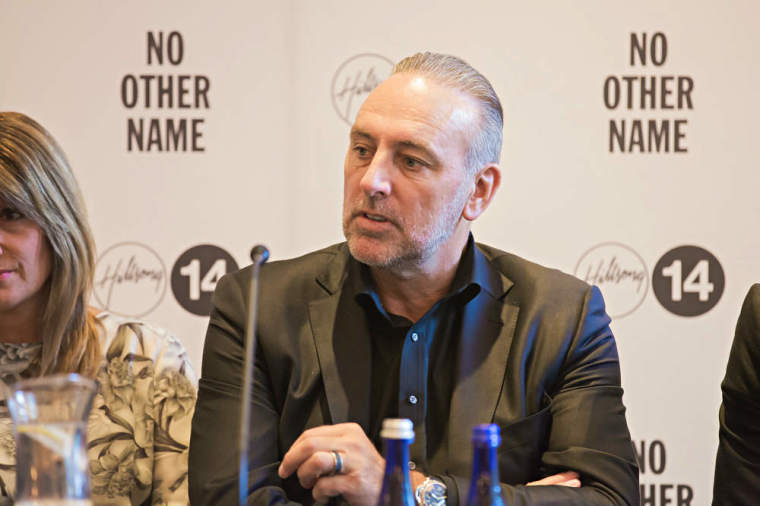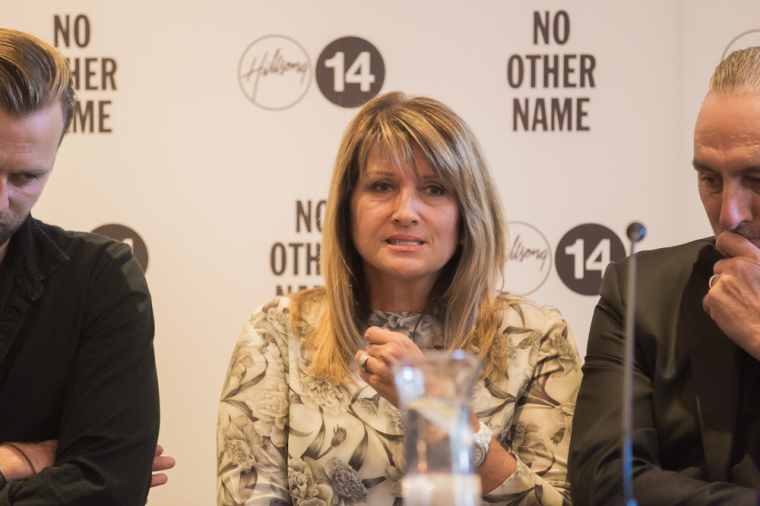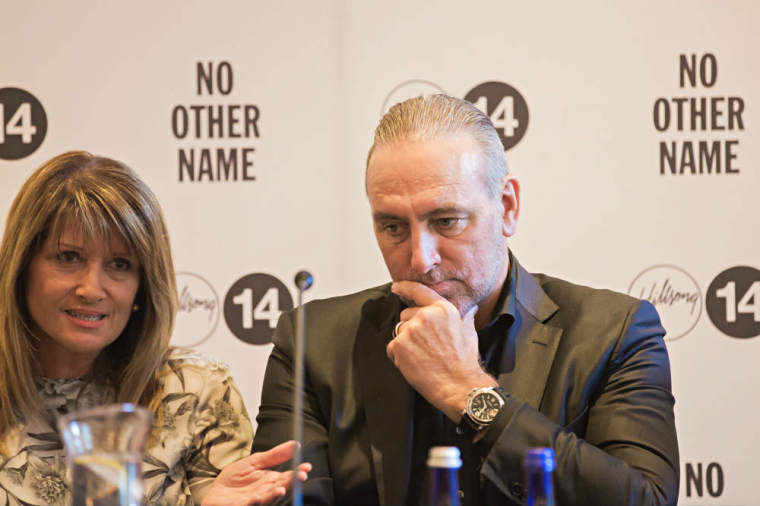 View Photos
The sex abuse case, for which Pastor Houston's father, William Francis "Frank" Houston never faced prosecution, resurfaced last week during a public hearing on how religious institutions handle such cases in Australia. The elder Houston died at the age of 82 in 2004, and was dismissed from all church duties by his son when he confessed in 1999 to abusing a young boy in New Zealand decades prior. The younger Houston was at the time national president of the Assemblies of God in Australia (now Australian Christian Churches), to which his father's church, Sydney Christian Life Centre belonged.
Houston told the royal commission into institutional responses to child sexual abuse last week that he believes there may have been victims in addition to the one his father confessed to abusing. Sydney Morning Herald reports that Houston told the commission that he learned after his father's confession that "there were further claims involving six boys in New Zealand."
The Hillsong Church founding pastor reiterated that belief Thursday during the NYC press conference, when he was asked by the Religion News Service if there was anything he would have done differently when he first learned of the allegations surrounding his father. It was noted that Houston never notified the police and allowed his father, whom he refers to as a pedophile, to receive a retirement package.
Houston called the day he confronted his father "the darkest day" of his life, and intermittently expanded on his remarks on the case throughout the 30-minute press conference, held at The Eventi Hotel. In addition to his remarks, Pastor Bobbie Houston also chimed in, as can be heard in the audio player below:
Cultural Relevancy and Homosexual Marriage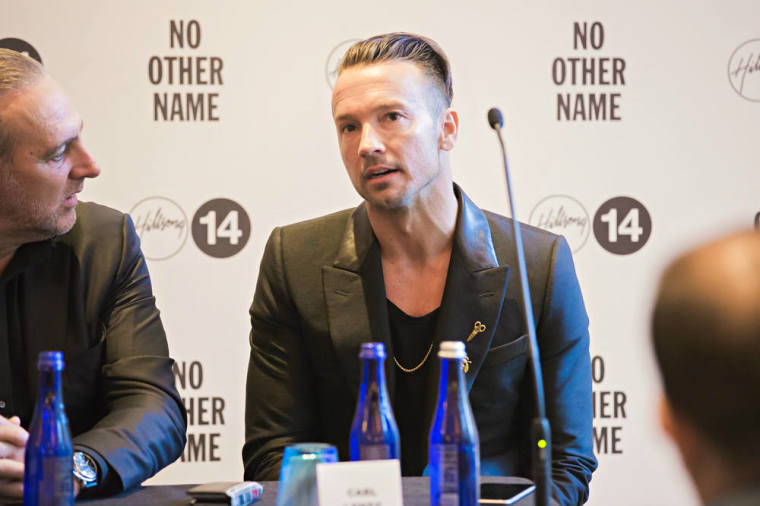 Hillsong Church has among its 12 global campuses two operating in Los Angeles and New York City, both diverse and progressive cities where same-sex marriage is legal.
When asked how Hillsong strives to be relevant as secular values and opinions continue to clash with traditional Christian doctrine, specifically in relation to human sexuality, Pastor Houston admitted that there were challenges.
"I think with the church, the message is sacred but the methods have to change for the church to stay relevant," said Houston. "And it's challenging. It's challenging to stay relevant. I mean, if we go to the one big hot topic maybe for churches ... now with homosexual marriage legalized, and churches for generations, they hold a set of beliefs around what they believe the Word of God, the Bible says. All of a sudden in many circles the church can look like a pariah, because to many people it's so irrelevant now … So staying relevant is a big challenge. I think it's more than just singing more contemporary songs and the colors you paint your walls or whatever."
When asked by The New York Times for clarity on his position, Houston went on to emphasize that, for him, questions about his position on homosexuality were "too important to reduce" down to a "yes or no answer in a media outlet," echoing a position stated by Carl Lentz in previous interviews. Listen to both pastors' remarks on the issue in the below audio player (Houston first, Lentz second):