Hillsong Pastor Brian Houston on 32 Years in Ministry and His Latest Book, 'Live Love Lead' (Interview)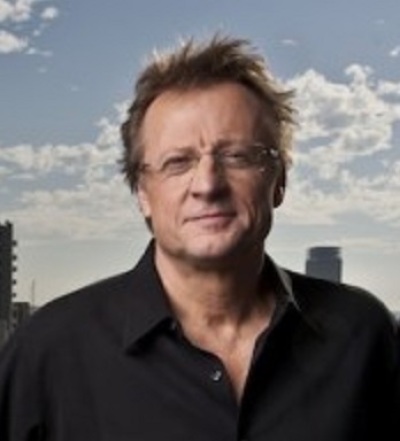 Now that my friend Brian Houston's new book, Live Love Lead is out and being read by plenty of leaders, I thought it was time to ask him some questions.
As founding pastor of Hillsong Church, with locations in at least 15 major cities around the world, his leadership principles have impacted thousands of pastors and ministry leaders. Plus, "Hillsong Music" is the most popular worship label worldwide, and the feature length motion picture "Let Hope Rise" — about their band "Hillsong United" — is in the works. So we had a lot to talk about:
Phil Cooke: Hillsong seems to be taking off like a rocket these days. You're continuing to open churches in major cities around the world, the conferences are growing, Hillsong music is exploding, and the feature film "Let Hope Rise" will be released soon. With everything that's going on, why did you decide to write the new book right now?
Brian Houston: God's grace never ceases to amaze me. Last year I turned 60 and celebrated 40 years of ministry — and it was at that point (after a bit of coaxing from family, friends and other leaders) that I realized I needed to document some of my own journey, in an effort to share and encourage others.
The sustained blessing and growth of Hillsong globally is something that has no human explanation, and I often get overwhelmed by God's faithfulness, so all I can say is, "To God be the glory …"
But even though the Hillsong story is a miraculous one, it hasn't come without its 'bumps in the road,' sacrifice and hardship. I have wanted to write this book for a long, long time but the practicality of actually finding the time to put my heart and soul into this project hasn't always been easy amongst building a growing church and other leadership responsibilities. It was in the past 12 months that all the pieces came together beautifully — including a fantastic relationship in the lead up with the publishers and team behind the scenes, pulling it all together … the timing now feels perfect.
Phil: Why is "leadership" so important in the Church today?
Brian: I don't think there's ever been a time when leadership has not been important in the Church! Everything of significance is achieved through leadership and I believe that the Church today needs selfless leaders who are building generationally, bringing out the very best in others, and are committed to raising up the people around them to be all God has called them to be. We need more courageous pioneers who dare to be innovative and build for the future.
The world is full of unpredictability and inconsistency. I believe people on a spiritual journey aren't looking for a 'superstar;' they're looking for someone who's consistent across all areas of life because life is overrun with inconsistencies. Don't get me wrong — leaders aren't perfect — but Godly leadership is all about giving people something to aspire to, and a vision worth believing in.
The impact of leadership to make or break a church, an organization or even a home is profound, and I believe the huge majority of people want to be led and respond to leadership. Leaders are visionaries and the Bible says, "Where there is no prophetic vision the people cast off restraint, but blessed is he who keeps the law." (Proverbs 29.18 ESV).
Phil: The book doesn't mince words or hide anything, including the challenge of dealing with terrible revelations about your own father. How important is it for leaders in today's culture to be transparent?
Brian: I was determined in writing this book to be vulnerable and talk about the highs and the lows of life. The thesis of the book is to live a big life on a sometimes-difficult path, through a narrow gate (Jesus) to a glorious future. On my own personal journey of leadership, I have encountered some difficult times, both privately and publicly, and this book gives some insight into that. It is my belief that our transparency speaks to people in a much deeper way than our success does — there is something very attractive about authenticity.
Strong leadership involves having the courage to let your guard down and be authentic. People see beyond false 'fronts' and excuses. The temptation when life's path becomes difficult can be to isolate yourself and protect yourself with an 'everything is just fine, I'm the leader, people musn't know about our struggles' type of attitude. But the truth is, transparency with the right heart and motives can be a learning experience not only for yourself, but for those you lead. Of course, there is a fine line between transparency and being pitiful.
I have led a church for 32 years. There is nobody who can lead that long without confronting the various seasons of life and leadership. It's strength to admit a weakness but it's a weakness not to admit our mistakes. To see the fruit of wisdom in our lives, we need to have the spirit of a listener and a heart that is open to correction; transparency is a pathway to that.
Image is important, but don't be an image-maker — be a credibility builder, and start with your own.
An internationally known writer and speaker, Phil Cooke has actually produced media programming in nearly 50 countries around the world. More on Cooke:
http://philcooke.com/
.