Hillsong says church took action after claims of 'inappropriate' sex between NYC staff and volunteers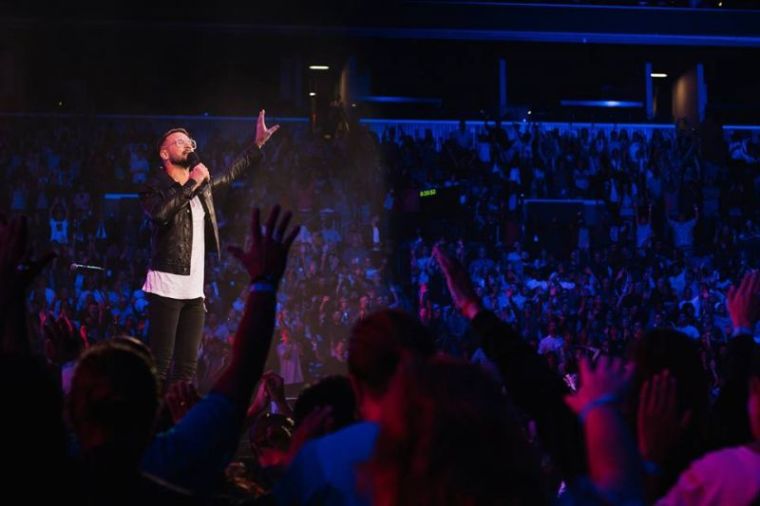 NEW YORK — The U.S. branch of the charismatic Hillsong Church, headquartered in Australia, said officials investigated and took action on a 2018 letter of complaint alleging inappropriate sexual relations between staff and volunteers at the Hillsong NYC location but not all the allegations made in the letter were accurate.
"In February of 2018, Hillsong Church received a letter with serious allegations regarding specific members of the Hillsong NYC volunteer and staff teams. We were very concerned to learn that any church member, volunteer or staff member would feel unsafe. Immediately, we launched a comprehensive three-month inquiry into the claims made in the letter," the church said in a statement to The Christian Post.
"Sadly, we learned that some of the allegations were true. In response, our team took immediate action to address those allegations. Though some of the letter's allegations were found to be inaccurate, we realized that those situations required care and concern as well," officials explained.
The New York Post's Page Six first referenced the letter in a report last Thursday which the publication was told was sent to seven of the top leaders in the U.S. branch of the church, including former lead pastor Carl Lentz, who was fired last month over "leadership issues" and moral failures, including being unfaithful to his wife.
Volunteers, according to the Page Six report, complained that "Hillsong staffers used the church like a seedy dating service, 'sleeping around' with volunteers and asking them to send nude pictures."
It was alleged in the report that one person employed by the church was asked to step down after it was revealed that, as the letter put it, he had "multiple inappropriate sexual relationships with several female leaders and volunteers and was verbally, emotionally, and according to one woman, physically abusive in his relationships with these women. It was alleged that another church member even caught the same employee "having sex" with a church leader.
Another male staffer was also accused of "not respecting physical and sexual boundaries within dating relationships with female church volunteers," including having "sex with a 19-20-year-old female team member."
The group further claimed that there are only "vague or absent sexual harassment/sexual assault" policies at the church, and the organization fosters a "culture of silence and fear."
Since the 2018 letter, Hillsong officials said they now have a Team Code of Conduct covering volunteers at any Hillsong East Coast locations.
"We created a Team Code of Conduct, which now serves as the standard of ethics for every volunteer who serves at any Hillsong East Coast locations. We also created a team relations department to help us examine any future allegations of volunteer or staff misconduct that violate our Code of Conduct," Hillsong Church said.
Anyone who has concerns in the future about team conduct can also send their concerns to TeamRelations@hillsong.com.
"We have ensured that any emails sent to this address are kept confidential. If any allegation of misconduct is substantiated, it is immediately submitted for review by our Team Relations Oversight," the church said.
It was also noted that the church has hired an unnamed but "experienced and respected HR consultant who worked alongside our Global HR Team to audit some of our organizational practices in order to develop tools and systems to help us maintain a safe environment for our members and to equip our staff to lead and minister more effectively."
Earlier this month, DailyMail.com reported on a released audio recording of Hillsong Church founding Pastor Brian Houston addressing church leaders and top donors in which he said Lentz had "more than one affair" before his eventual firing.
The affairs were "significant," Houston reportedly said, and noted that Lentz had a history of "bad moral behavior." The New York City pastor's infidelity was allegedly uncovered after a church staff member found compromising text messages on his computer. New York City–based designer Ranin Karim later claimed that she had carried on a monthslong affair with Lentz, who only gave her his first name and claimed to be a sports agent.
Lee Martin, who was the Lentz family dog walker in New York for many years, told The Sun in a report on Friday that he walked into the former pastor's apartment and heard him having sex with a young celebrity in one of the bedrooms of his Williamsburg, Brooklyn, apartment in November 2014. Lentz married wife Laura in 2003.
Lentz blamed his fall on his failure at "protecting my own spirit, refilling my own soul and reaching out for the readily available help that is available" in a Nov. 5 post on Instagram.
"When you lead out of an empty place, you make choices that have real and painful consequences. I was unfaithful in my marriage, the most important relationship in my life and held accountable for that. This failure is on me, and me alone and I take full responsibility for my actions," he wrote.
He is now reportedly getting treatment for "depression, anxiety, and pastoral burnout."