Hillsong Sells Out Madison Square Garden for 2014 NYC Conference; Thousands to Gather Under 'No Other Name'
Judah Smith to Join Hillsong Senior Pastors Brian and Bobbie Houston, Carl Lentz, Christine Caine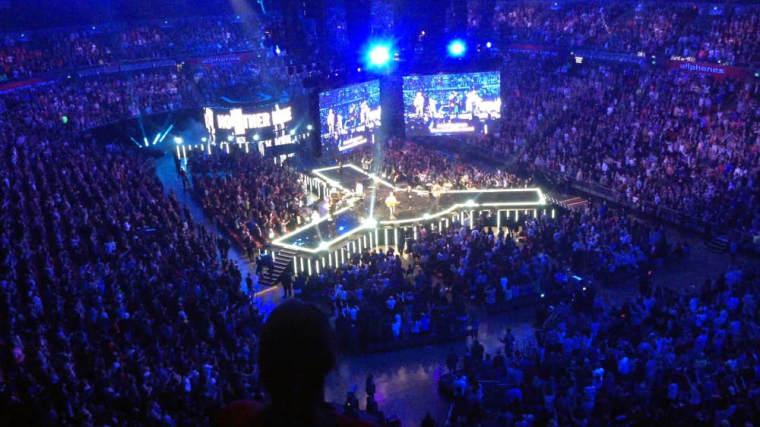 Australian megachurch Hillsong will draw thousands to New York City's Madison Square Garden next week for its annual conference tour organized under the banner of "No Other Name."
The "No Other Name" theme, which is also the title of Hillsong Worship's latest album, takes into account what the megachurch considers its "collective mandate, calling and great honor." That mandate, attributed to "His Church on earth" and based on Acts 4:12 in the Bible, is to declare everywhere: "There is NO OTHER NAME whereby men and women find their salvation, sense of purpose and eternal homecoming."
The popular ministry, led by Pastors Brian and Bobbie Houston, will return to New York City for the second time since its premiere U.S. conference in 2013, when reportedly nearly 7,000 came together for the two-day meeting.
While last year's NYC Hillsong Conference was held at Radio City Music Hall, this year's gathering will be held at The Theater at Madison Square Garden, which has a seating capacity of 5,600. And though tickets sold out for the Oct. 16-18 gathering in September, Hillsong Church was still inviting interested parties to put their names on a waiting list in case any seats become available.
The 2014 NYC conference lineup includes Hillsong's founding pastors, Hillsong NYC pastor Carl Lentz, and Christine Caine, also of the Hillsong family and founder of anti-trafficking nonprofit the A21 Campaign. Hillsong's music teams, Worship, United, and Young & Free, will also be in attendance. The City Church pastor Judah Smith was also scheduled as a special guest speaker.
"Hillsong Conference is about you and your church; it's about seeing nations changed through the power of the local Church," explains the official conference website. "It's about personal devotion and hearing from God, it's about administering justice and loving others. It's about stepping back, being REFRESHED and inspired… and it's about doing it together."
The NYC Hillsong Conference officially kicks off its first 2.5-hour session on the night of Thursday, Oct. 16, and is followed by two full days of preaching and worship.
Hillsong Church was founded in 1983 by Pastors Brian and Bobbie Houston and welcomes about 30,000 worshippers every weekend at 12 campuses scattered around the world, including churches in NYC and Los Angeles. The megachurch is affiliated with the Australian Christian Churches (fomerly known as the Assemblies of God in Australia) and remains influential through its award-winning music ministry.
Senior Pastor Brian Houston was currently involved in an inquiry by Australian officials into how ACC churches handle child sexual abuse allegations. His father, Frank Houston, was a focus of the inquiry due to the preacher having abused a young boy in the 1970s. The Hillsong pastor released a statement expressing support for and compliance with the inquiry, and denounced his father's "repulsive acts" while affirming the need to prioritize protecting children.
Learn more about Hillsong Conference by watching the short documentary video below: