Hillsong's Brian Houston 'Corrects' Report That 'Openly Gay Couple' Leads NYC Church Choir, Insists Stance on Homosexuality 'Absolutely' Has Not Changed
Viral Blog Post, Citing PlayBill and New York Times, Claims Two Engaged Gay Men Are Involved in Ministry
Canfield, who tweeted in 2009 that he "sang with Hillsong London" and had "joined the Hillsong London singers," apparently has been attending Hillsong NYC since mid-2011, less than a year after Lentz and Houston officially launched the popular megachurch.
Houston's Tuesday statement on the resurfaced reports come less than a year after he engaged in a bit of damage control after taking issue with that same New York Times article, titled "Megachurch Pastor Signals Shift in Tone on Gay Marriage."
Just off from testifying about confessed acts of child sex abuse committed by his father at an Australian commission and only hours before the launch of his Hillsong NYC Conference, Houston was hit with a deluge of questions during a meeting with the press. Most notably, Houston was pressed about the church's stance on homosexuality.
During the press conference, Houston did not disclose Hillsong Church's positions on same-sex marriage and homosexuality, but "emphasize that, for him, questions about his position on homosexuality were 'too important to reduce' down to a 'yes or no answer in a media outlet,' CP reported at the time.
Just a day later, Houston doubled back, apparently indignant at the Times report, and said in a statement shared with The Christian Post: "My personal view on the subject of homosexuality would line up with most traditionally held Christian views. I believe the writings of Paul are clear on this subject."
Houston added that "at Hillsong, we don't want to reduce the real issues in people's lives to a sound bite. This — like many other issues, is a conversation the church needs to have and we are all on a journey as we grapple with the question of merging biblical truth with a changing world."
"Traditional" Christians hold the view that the Apostle Paul's writings in the Bible make the case that human sexuality is to be expressed in the confines of monogamous heterosexual marriage.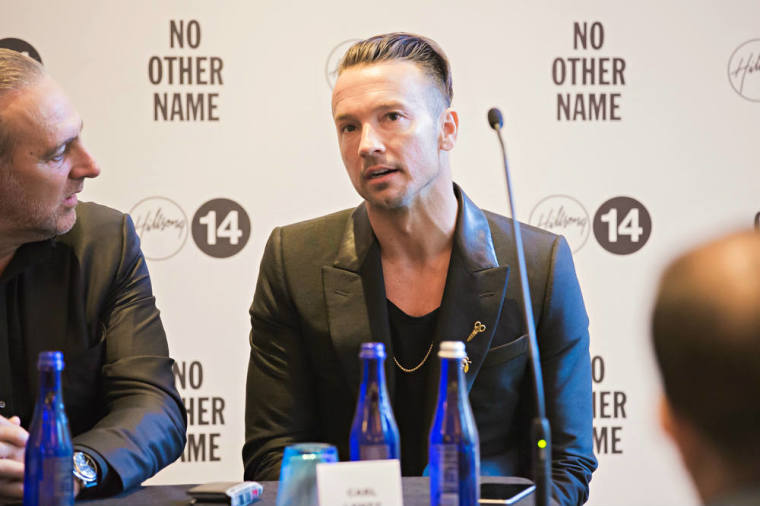 Pastor Lentz, who leads Hillsong NYC along with Houston's son and Hillsong United frontman Joel Houston, has been vocal in the past about his refusal to publicly comment on homosexuality.
His church, which reportedly welcomes thousands of worshippers to weekly services, remains a popular spiritual community for celebrities like Justin Beiber and star athletes like Kevin Durant, both reportedly baptized by Lentz.
Lentz has said that he has gay friends and people whom he loves who are "right in the thick of that debate," and for that reason has declined in more than one interview to go on the public record with this convictions regarding homosexuality and same-sex marriage. He has also expressed his vehement refusal to preach sexuality from the pulpit, saying in one interview: "I refuse to ostracize people any longer, I hate it. I think that there's been so much hate, and so much bigotry and so much insensitivity, I'm done with that."
"We have a lot of gay men and women in our church and I pray we always do," Lentz said last June, six months before the Playbill article on Canfield and Kelly revealed that the engaged gay men, reportedly abstinent until their wedding day, are members of Hillsong NYC and have active roles in the church.
While attitudes toward same-sex marriage have grown increasingly positive among the U.S. public, white Evangelicals and black and Hispanic Protestants have shown the most resistance to gay marriage among religious Americans, according to the Public Religion Research Institute.
Hillsong Church, founded by Brian and Bobbie Houston in Australia in 1983, has congregations in 14 countries and on five continents. The Pentecostal church, affiliated with the Australian Christian Churches, averages a global attendance "approaching 100,000 weekly," according to its website.
Pastor Houston's blog post is included below. It can aslo be read at Hillsong.com.