Hindu Radicals Destroy Only Church in Village in Attempt to Force Christians to Leave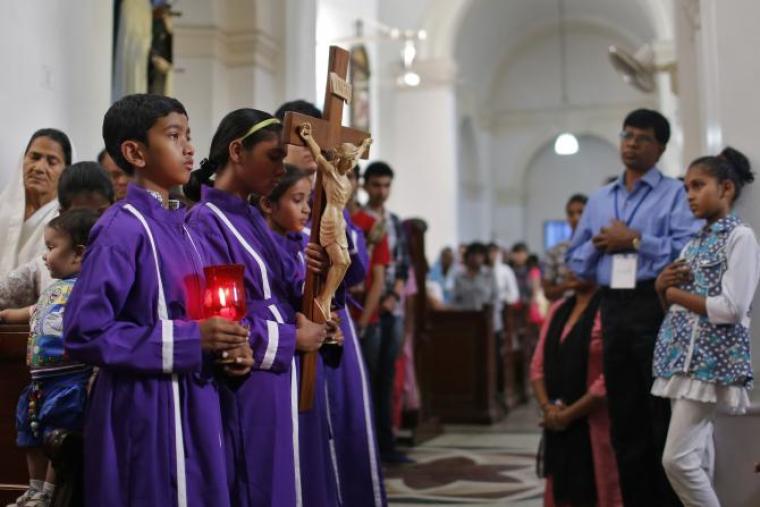 Hindu radicals in the village of Sangameshwar, located 80 miles north of Hyderabad in India, destroyed the only church building in the area earlier this month, which Christians say is a message telling to leave.
Pastor Srinivas Sapa told persecution watchdog group International Christian Concern on Thursday: "All that the Hindu radicals want is for Sangameshwar to be a 'Christian-free' village."
"Of all the 50 odd Christians who are native to Sangameshwar, most were born in the village and are now panicked over the situation," he added.
The group of radicals destroyed the church on July 14, reducing the building of bricks, cement, and iron sheets to rubble.
"The Hindu radicals were opposed when we decided to buy land for the church building about five years ago," Sapa added. "None of [the] villagers were willing to sell their land for the church, as they were instructed, even threatened, by Hindu radicals not to sell."
"When one of the church members donated land for the church, the Hindu radicals installed an idol on the same premises," the pastor continued, sharing of the plight of the Christians.
"When the court found in favor of the church member, the radicals didn't have any other option except to use their might, taking the law into their own hands and demolishing the church."
Sapa noted that Christians have been targeted in Sangameshwar in a variety of ways.
Hardliners have warned others from buying anything from his grocery and medical store, seeking to cut off the pastor's means of supporting himself.
The radicals have also used social media to call on others to beat the pastor and break his limbs.
"Though Christianity has existed for nearly 50 years in the village, there has been a growing strong opposition toward Christianity," he said.
"The Hindu radicals want to see a 'Christian-free' village in Sangameshwar as part of their larger goal of establishing a Hindu India."
Christian persecution across India has been on the rise in the last few years, with church members beaten and attacked for worshiping on a number of occasions.
Also earlier this month, 35 Hindu radicals beat nearly 150 Christians gathered together for prayer in the Pratapgarh District of India's Uttar Pradesh State, which left 20 seriously injured.
"The attack on our prayer meeting last Monday has had devastating consequences. Many have serious injuries with their limbs being broken. Also, a false case was booked against six of us under stringent IPC sections," Ram Kumar Gautam, one of the Christians, said at the time.
The Hindu hardliners accused the believers of forcefully converting people to the Christian faith, a claim often repeated in such cases, but denied by believers.