Historic Catholic church in Ohio set to be demolished amid 'overwhelming' $1.5M repair costs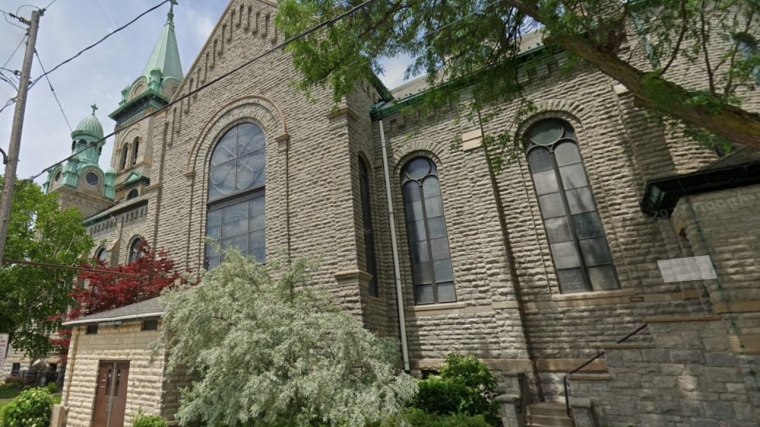 A historic Roman Catholic church in Ohio has been approved for potential demolition by its leaders amid the need for more than $1.5 million in repairs.
Sacred Heart Catholic Church in Toledo, which was first constructed in 1883 and then reconstructed in 1906 following a fire, is slated to conduct its last Mass on Jan. 6, 2024, according to local WTVG.
Bishop of Toledo Daniel Thomas and Sister Rose Marie Timmer, who serves as the diocese's chancellor, issued a decree last month reducing the church to "profane but not sordid use," explaining that "initial planning and negotiations that may lead to the razing of Sacred Heart Church building may now begin, while continuing to collaborate with the General Counsel of the Diocese."
The decree came after Father Eric Mueller petitioned the diocese to deconsecrate the building following formal discussions within the Epiphany of the Lord Parish, according to The Toledo Blade.
The decree pinpointed Sacred Heart's dwindling Mass attendance, as well as its "need of substantial repairs and continual burdensome maintenance" as some of the reasons for the deconsecration.
Architects had been called to assess the structural needs of each of the parish's three campuses, and estimated that Sacred Heart's required repairs alone exceeded $1.5 million, which leaders noted were "overwhelming," "burdensome," and detracted from money that the parish needs for other things.
Leaders also believe the spiritual needs of the parish can be adequately met by their two other churches, St. Stephen of Hungary and St. Thomas Aquinas, which joined with Sacred Heart to form one parish in 2013.
Before any potential razing of Sacred Heart, the decree stipulated that all sacred items such as relics, sacred furnishings, stained-glass windows, bells, confessionals, and altars must be removed. Canon law prohibits altars from being reduced to profane use, ordering instead that they must be destroyed if they are no longer being used.
Long-time parishioners at Sacred Heart who spoke to local media expressed sorrow about the church's fate.
"It has been here what, 124 years, and it's also like a big part of Toledo history, East Side history," Diana Schroeder told WTVG. "My great-grandparents brought their children and my grandmother and my mother, and they baptized in this church and everything all the way down to my children."
Mike Snyder, 86, who got married at Sacred Heart in 1959 after converting to Catholicism there, told The Toledo Blade: "Any time somebody mentions about it closing, it hurts. It hurts."
"It's really sad because you think about what was and how thriving this was … but at the same time, too, we have to be more focused on mission as a church," Father Mueller told The Toledo Blade.
"It would have been [different] in the early 1900s when you had these neighborhood churches, which were the center of the neighborhood and center of people's lives," Mueller also said. "The whole history of the previous parishes comes into who we are today."
The Christian Post has reached out to the Diocese of Toledo for comment.