Hollywood Action Star 'The Rock' Finds Inspiration in Fred Hammond's Gospel Music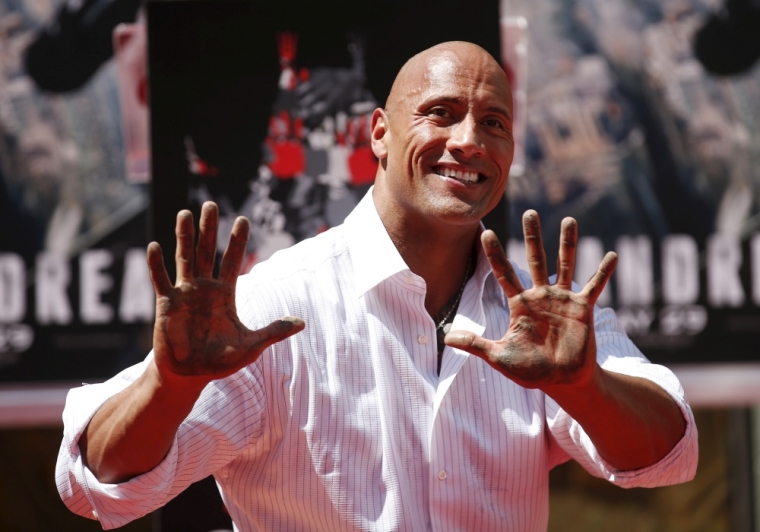 Dwayne "The Rock" Johnson is one of the biggest action stars in Hollywood, but the one thing that inspires him to forge ahead every day despite all of life's challenges, he says, is his relationship with God.
After watching Johnson's summer blockbuster movie "Central Intelligence," gospel singer Fred Hammond took to Twitter to give the new movie rave reviews. Johnson then replied by telling Hammond that he derives inspiration from his gospel music.
"We appreciate U sir! Glad U had fun! And thank you for all the inspiration," Johnson tweeted to Hammond on Sunday.
Hammond replied, "Blessings bro…"
While Johnson frequently speaks about his faith during media interviews, he also gave fans a glimpse into how he incorporates scripture and prayer into his daily life in a tweet he posted last year. "Bible says we must 'walk by faith and not by sight,'" he tweeted. "Amen cause it's pitch black outside and I gotta handle this AM cardio. #HowlinAtTheMoon."
In a 2011 YouTube video posted by ThinkAbouRit, Johnson described how his faith in Christ has also enabled him to worry less about his career.
"At that time, which was five or six years ago, for me I was a little unsure of what was actually gonna happen, so I just have to put my faith in God and continue to work hard and hopefully good things will happen," Johnson said. "I have my own special relationship with God, and I certainly, I feel very blessed. I count my blessings every day."
When appearing on "Oprah's Master Class" last year, the entertainer revealed that he experienced major depression after his NFL dreams were dashed and he was forced to live with his parents.
"You're not the first to go through it; you're not going to be the last to go through it. And oftentimes — it happens — you just feel like you're alone. You feel like it's only you," he said. "I wish I had someone at that time who could just pull me aside and [say], 'Hey, it's gonna be okay. It'll be okay.'
"Hold on to that fundamental quality of faith. Have faith," he added. "And on the other side of your pain is something good."