Hope Carpenter defends Pastor John Gray and wife Aventer, tells critics 'I cut people'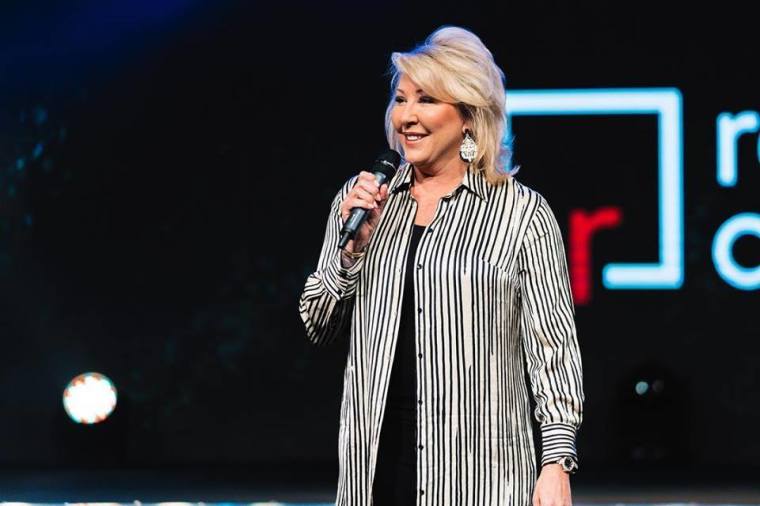 Pastor Hope Carpenter, co-founder of Redemption World Outreach Center in Greenville, South Carolina, which was rebranded Relentless Church last year, defended pastors John and Aventer Gray from critics Sunday with a public threat to critics that "I cut people."
"I love you Pastor John and Pastor Aventer. I believe in you, I'm praying for you, I'm rooting for you. I cut people. I've got a knife right in that pocket book," Carpenter declared after riling up the Relentless congregation with a message she said she got from God to "hold fast."
Speaking at the 8:30 a.m. service where she was introduced by Aventer Gray as "one of the greatest women of God that has ever graced the earth," Carpenter expressed her support for the couple, who succeeded Ron and Hope Carpenter.
The support comes in the wake of a slew of controversies concerning allegations of marital infidelity, the Relentless Church's purchase of a $1.8 million home for the Grays, and John Gray gifting his wife a $200K Lamborghini. The Christian Post, the Greenville News and other media have reported on different aspects of the controversies but on Sunday, Carpenter took aim at the local news source.
"Greenville News, come on. We done went through this. Alright. I'm still here and guess who else still gon' be here?" she said, pointing to the Grays.
"See, if I did not know what God had brought me through back here and what God brought me through 10 years ago and what God brought me through five years ago, I would not have a deep intertwined root system that would help me to be able to hold on," Carpenter told the congregation.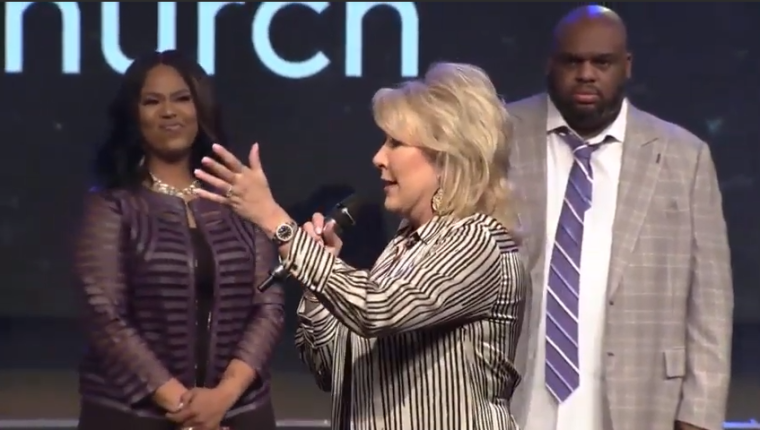 In the nearly 30 years that Carpenter did ministry in Greenville with her husband, the couple faced controversies. It was in 2013 that Ron Carpenter revealed to their congregation that Hope had committed adultery multiple times over the previous 10 years and was under psychiatric observation.
"For the last 10 years, I have been masking a situation that has absolutely almost destroyed me. In 2004, the date we dedicated this facility, Easter Sunday 2004, I left here to find a very different woman than I had ever met," he told his church about the woman he courted in a "sex-free" relationship for three and a half years before they got married.
Describing his wife's behavior at the time as "erratic, reckless, nonsensical, [and] destructive," he told his flock that he "sat through two years of grueling therapy with her to no avail."
The Carpenters moved to San Jose, California, last year and were officially installed as the new pastors of the 14,000-member Jubilee Christian Center, now rebranded as Redemption. They passed on the reins of their South Carolina church, which they founded in 1991, to the Grays.
Hope Carpenter insisted in her message on Sunday at Relentless Church that she survived by "holding fast" to her confession of faith and encouraged the church to do the same.
"This is what this word means, y'all gon' slap somebody. It is a word that describes a root system of algae in the bottom of the ocean that has been placed in muddy places. It's not just a root system. It is an intertwined deep root system. So when all hell comes against your house, when all hell comes against your church, when all hell comes against your mind, when all hell comes against your health, if you don't have a deep, intertwined root system, you will not be able to hold fast to your confession of faith," she said. "Your confession will shift and change. Your confession will be what you feel, your confession will be what you think. Your confession will get all up in your emotions and your feelings but the Bible says to hold fast to ... your confession of [faith]."
Pastor John Gray described the Carpenters as "two angels" and declared: "Let me kill another devil right here. This church belongs to God and it's been belonging to God before we got here."