Houston megachurch exorcises 'demonic' statue found on property with burning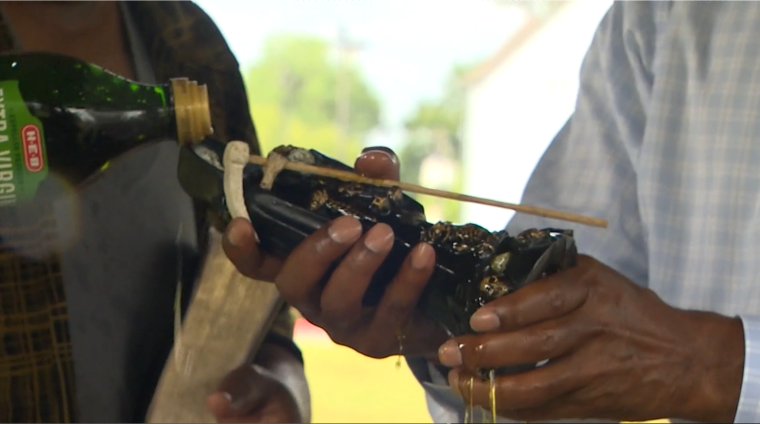 Members of a Houston megachurch exorcised the "demonic" influence of a miniature Grim Reaper found hidden on their property Sunday evening, destroying it in a blazing fire and prayers just a week after thieves were captured on video stealing a safe containing money and important documents from their church building.
Bishop James Dixon and members of the  Community of Faith Church in Acres Homestold KHOU 11, that they found a statue of "the Grim Reaper with the sickle" tucked into the woodwork of the roof of a gazebo on their property Sunday and they had to address it quickly.
"It's a statue that announces curses ... the curse of death," Dixon told the news outlet.
Dixon was not immediately available when the church was contacted for comment by The Christian Post on Monday. A church member told KHOU 11 that the presence of the miniature Grim Reaper statue on the church property is "sacrilegious."
"This is holy ground. This is our church," the church member said.
Before crushing and setting the statue ablaze, Dixon and his congregants bathed it in olive oil and prayed over it.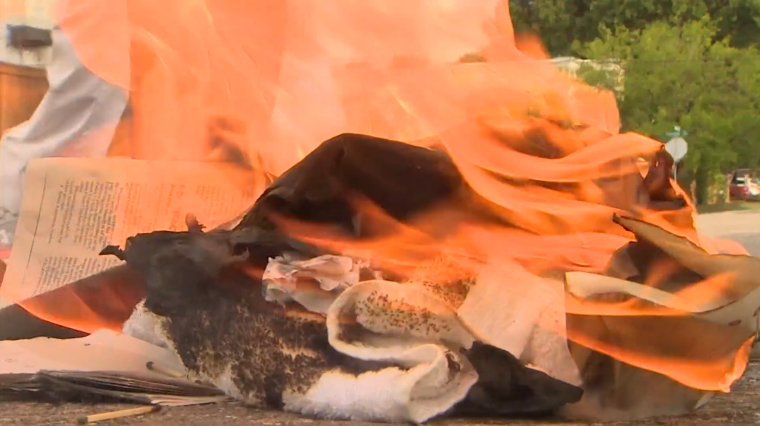 "We destroyed the works of the devil," the Houston pastor said. "We've never had this before. So it hurts, you know, to know that this church does so much good for so many people."
Finding the statue on church property on the heels of a robbery just a week earlier, Dixon says the confluence of events at the church is a spiritual attack on the ministry that boasts 3,000 members, according to the church's website.
"Here we are a week later and we're having to defend ourselves and pray again against the works of the enemy," he said.
Dixon never stated how much money the church lost in the robbery a week earlier, but he did say the crime left the church with less money to spend on its ministry work.
"We exist to make a difference, to make an impact," he said. "We feed the homeless and the hungry every week, hundreds and thousands, so everything we receive we need."
He said he couldn't identify the two men seen making off with the church's safe on surveillance video in a matter of minutes, but he urged them to "repent and turn themselves in."
"The money that we could be using to feed the hungry, help the poor and help children go back to school who are disadvantaged, now we have to spend those funds into upgrading security systems," Dixon said. "And that takes thousands and thousands of dollars to make that happen."