Houston Sermon Subpoenas and Christians: The Stakes are Too High to Get It Wrong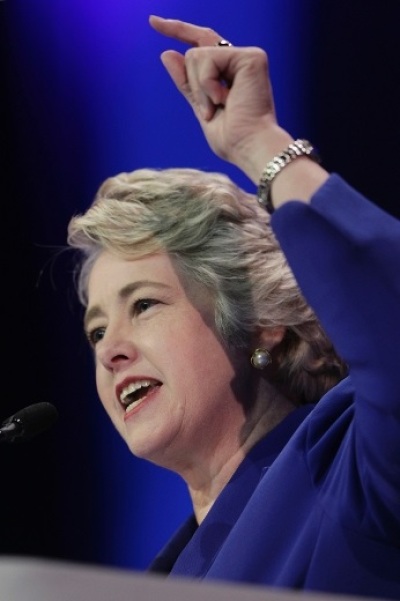 It started when Fox News broke the explosive story: "The city of Houston has issued subpoenas demanding a group of pastors turn over any sermons dealing with homosexuality, or gender identity. And those ministers who fail to comply could be held in contempt of court."
The Houston Chronicle reported it began with Houston's new non-discrimination ordinance driven by Annise Parker, Houston's first openly lesbian mayor and approved by the city council in June.
A group of Houston pastors opposing the ordinance launched a petition drive that generated more than 50,000 signatures – far more than the 17,269 needed to put a referendum on the ballot. But in a controversial turn the city unexpectedly tossed out the petition in August over alleged "irregularities." The opponents of the non-discrimination bill (which originally included among other things that men could use women's restrooms and visa-versa – but that point was pulled early over the criticism) filed a lawsuit, and the city attorney responded by issuing the subpoenas against the pastors.
The Christian response was wide ranging as usual, and offers an interesting look at how to respond publicly during a controversial LBGT issue like this.
Among the responses, the nonprofit group Alliance Defending Freedom (ADF) wrote from a legal perspective and reminded it's readers of the constitutional and legal issues surrounding what they called a "Witch-hunt" and reminded it's readers (and the Houston Mayor's office) that "Political and social commentary is not a crime; it is protected by the First Amendment."
The Interfaith Alliance wrote an open letter to the mayor and city attorney denouncing the subpoena from the perspective of the many faiths they represent.
Russell Moore from the Southern Baptist Ethics and Liberty Commission took the opportunity to give local pastors some excellent tips on responding, as well as teaching their congregations how to navigate these challenging issues. He also urged the novel approach to "Give them what they want! Print out your sermon manuscript or notes from a sermon on marriage or sexuality, snap a picture and post it on social media with the hashtag #4Houston5, and mail it to the Mayor's office at: Mayor Annise D. Parker City of Houston P.O. Box 1562 Houston, TX 77251." Moore knows that sometimes, going overboard with what the opposition wants is the best way to expose their folly.
Jonathan Bock, founder of Grace Hill Media – which works closely with Hollywood studios and media companies to help them understand the Christian audience agreed with Russell Moore: "I think it would be awfully gracious of every pastor in Houston to supply a hard copy of every sermon they have given in the last five years. That would be 250 sermons per pastor times the probably 10,000 churches in the greater Houston area. That would be 2.5 million sermons. Feel free to review, Mr. Lawyer!"
The "outrage" end of the spectrum used to be owned by the American Family Association. For years they were quick to urge petitions and boycotts against a wide variety of issues, causes, and groups. But possibly because a strategy of outrage rarely changes anything they seemed to have softened lately. Which is probably why that space has been taken by a relative newcomer called "Faith Driven Consumer." In the last year or so, they've been quick to launch petitions against a wide range of issues – mostly centered around Hollywood. Rebecca Cusey, Entertainment Editor at Patheos responded to the Faith Driven Consumer campaign: "Are they ever not outraged? I picture them as interns in a basement somewhere scouring the internet every day looking for something to rile the masses and add to their mailing list."
As is typical of their approach, they go to extremes right off the bat, writing an "Open Letter" criticizing the mayor's actions using terms like "bullying," "un-American," and "the very height of hypocrisy." True or not, going straight to Def-Con 5 as your first volley makes it obvious that the letter isn't really for the mayor, it's to rally the group's supporters.
As in their other campaigns they seem more concerned about self-promotion (in the opening paragraph of their email blasts they never forget to tell you how awesome they are), and for them, everything is driven by collecting names and email addresses. At best it's terribly self-serving, plus a harsh approach like this makes it difficult for the other side to save face, and we all learned in school that when you take an accusatory approach and call people names up front, they rarely ever come over to your side.
From my perspective, one of the most effective approaches was from Houston Pastor Chris Seay. A lifelong resident of the city he wrote an open letter that was gracious and yet direct, and from the perspective of working together to make a better city. It was a very thoughtful letter. He didn't criticize the mayor personally, but pointed out the significance and gravity of her actions. He knows the mayor, and in these types of situations, that personal relationship counts a great deal.
Then, in a breaking development Wednesday, the Mayor appeared to back away from the initial requests. Janice Evans, a city spokeswoman, told Law Blog in a statement:
Mayor Parker agrees with those who are concerned about the city legal department's subpoenas for pastor's sermons. The subpoenas were issued by pro bono attorneys helping the city prepare for the trial regarding the petition to repeal the new Houston Equal Rights Ordinance (HERO) in January. Neither the mayor nor City Attorney David Feldman were aware the subpoenas had been issued until yesterday. Both agree the original documents were overly broad. The city will move to narrow the scope during an upcoming court hearing. Feldman says the focus should be only on communications related to the HERO petition process.
Whether the mayor really directed the subpoenas or they were sent by pro bono attorneys working for her, it was a serious breach of religious freedom. Who in their right mind in America thinks it's OK to force pastors and faith leaders to hand over their sermons and other content for the state to review? One Houston local told me that it's an example that while the Left is constantly criticizing the Right for supposed "intolerance," it's actually the Left who most often attempts to silence the opposition when in power.
Either way, my concern is how the Christian community engages these challenging situations. We can go for the short term hype, capture names and email addresses, and throw our weight around like bullies. But that approach results more often in hardening the opposition, making the culture far more divisive, and accomplishing very little.
Or we can take a more thoughtful approach with a longer goal in mind. But that involves the hard work of developing relationships, reaching out, thinking strategically, creating dialogue with those we disagree with, and doing our homework.
Chandler Epp, public relations expert at The DeMoss Group said, "Is our goal to change hearts and minds on the issue (specifically those of the mayor and her staff/attorneys), or is our goal to stir up a media frenzy, incite anger towards the mayor's office or send a message the mayor will never forget? How we answer that question will lead us down radically different roads and will inform the tone we take in unfortunate situations like these."
Rebecca Cusey from Patheos summed it up: "We're not called to love those who mistreat us in the abstract, but in the here and in the now. This mayor. These protestors. This city. How we treat those who rise against us is more important, I think, in Jesus's book, than whether we win or lose the issue."
This issue in Houston isn't over, so it's too early to say how serious a response it will eventually take. But in the past, Christians have too often won the battle, but lost the war. That's why I believe it's not about "winning" as much as presenting Christ to the culture – because that's how lasting change happens. And for what it's worth – I've yet to meet a single person who came to Christ because they were embarrassed or humiliated into it.
In these challenging times, the stakes are too high to get it wrong.