How Can Christians Speak to Hostile Culture About Sex Without Being Labeled Bigots?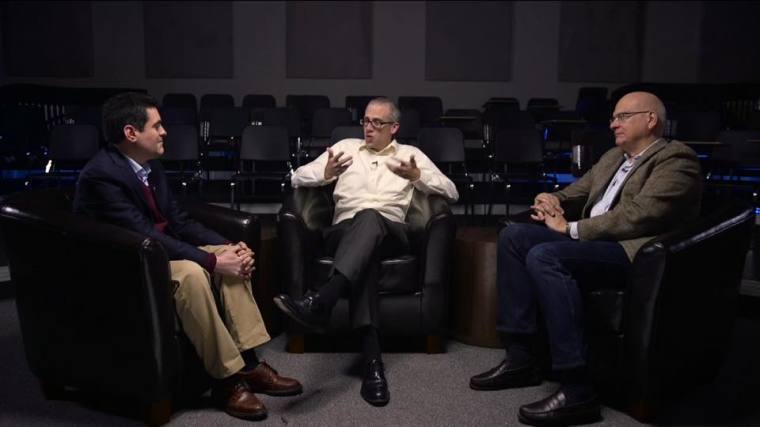 If Christians are going to engage the culture on sex, they are going to have to see it as "a long-term project" and get used to being labeled a bigots, says Russell Moore.
In a video posted on the Gospel Coalition website on Tuesday, Moore, president of the Ethics & Religious Liberty Commission of the Southern Baptist Convention, was joined by University Reformed Church Pastor Kevin DeYoung and Tim Keller, pastor of Redeemer Presbyterian Church to address how Christians can effectively speak to a hostile society on the touchiest of sexual issues, particularly homosexuality.
"It's no secret that our culture has changed a lot," said DeYoung, noting that what is widely considered normal today was unthinkable when he was growing up.
So how do Christians discuss these issues with people who think differently?
"Some of the controversy and vitriol on the subject has to do with the way evangelicals have communicated the issue," said Pastor Jay Dennis of the Church at the Mall in Lakeland, Florida, in an interview with The Christian Post on Wednesday.
"I'm not suggesting the culture will embrace a biblical worldview, I am saying that if we communicate these truths with love and grace, we will at least have more of an opportunity to be heard," Dennis explained. "Jesus was 'full of grace and truth.' He packaged what He said, truth, with grace and we should always follow His example."
"We, as pastors, must condemn any and every Christian leader who would denigrate the dignity of anyone and reject any hate speech directed toward homosexuals," he continued.
No doubt such a call for charity is on the minds of many Christians who want to talk about social issues without coming across as prejudiced.
Moore said in the video, "Sometimes people say to me, come in and teach us how to speak about these issues without sounding like bigots. My response always is, I can't do that because unless you affirm almost complete sexual liberty you're going to sound like a bigot in contemporary American culture."
"What I can help you do is not be a bigot," he added, noting that when Christians hold to their convictions and converse about this they must "recognize that people are not going to change their minds at the end of a 20-minute debate, sometimes it is going to take years."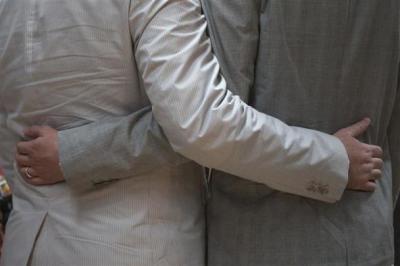 With the legalization of same-sex marriage and the hook-up culture present on many college campuses, the historic, Christian view of sexual ethics is increasingly rejected, even among some churchgoers and millennials in particular.
At the root of all the misunderstanding about sex is a misappropriation of freedom, argues Keller.
Even though he is asked about sexual ethics all the time in Manhattan, Keller offered that in order to undermine the dominant cultural narrative, talking about sex is not the wisest starting point. It is better to begin by questioning the societal notion that freedom means there should be few if any restrictions on sex whatsoever.
"If you get into a love relationship or you get into a marriage and you don't realize you're now restricted — if you're totally free to live any way you want once you're in the marriage, there will be no love," Keller said.
"The culture's understanding of freedom makes love impossible," he added.
The Christian Post reported in 2014 that the breakdown of sexual ethics is not only happening in the secular world but also within the Church. In a Christian Mingle survey of 716 Christians released in January 2014, only 11 percent said they save sex exclusively for marriage. Instead, 60 percent said they would be willing to have sex without any strings attached, while 23 percent said they would have to be "in love." Five percent said they would wait to get engaged."
While acknowledging that the Church might not be persuasive, DeYoung said Christians can present a better way. "We can give [people] the strange experience of saying, 'Here's a Christian who is thoughtful and kind and I still [think] they're a bigot, but I'm having a hard time holding to that position.'" Over the long run some might reconsider their point of view.
Moore added, "If we are right about the biblical design for sexuality then reinventions of that are not ultimately sustainable."
"So eventually people in cultures come to a crisis point and we have to be the people who have confidence enough in what we believe that God has revealed to be able to be there on the other side to deal with people who are saying, 'This hasn't made me as happy as I thought it would, I need to find something else,'" he concluded.