How innovative ministries are bringing millennials back to church  
What should churches be doing to engage young adults?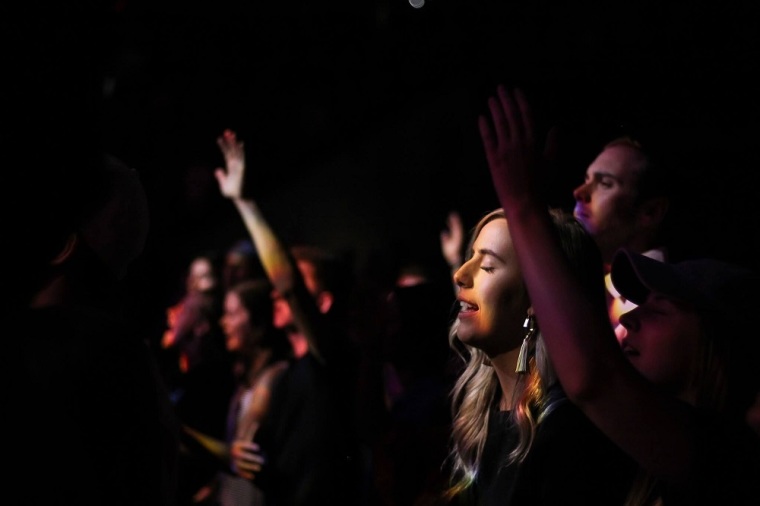 For the 2016 book Growing Young, scholars at the Fuller Youth Institute in California conducted 1,300 interviews and studied over 250 churches that are having success engaging teenagers and young adults.
The scholars identified six core commitments that were most common among those churches.
One commitment, the book points out, is those churches seem to have developed a system of keychain leadership. It is a system where church leaders are handing over the keys to allow young adults within the church take their "ideas out for a spin."
Youth Fuller Institute Executive Director Kara Powell said that these churches were very committed to "empowering young adults" not just through a young adult leadership program but also by assigning responsibilities in as many facets of the church as possible, such as the role of deacons and children's ministries.
The second commitment that churches successful in engaging young adults have is being empathetic in the midst of a culture that is judgmental of millennials.  
"These churches journey with millennials and with young adults, and specifically, they're very attuned to what we think are the three questions that young adults are asking: Who am I? Where do I fit in? What difference do I make?" she said. "And these churches did a great job walking through the highs and lows of those journeys with young adults, and create a very mutual reciprocal relationship with young adults, which is part of why they were appealing to young adults."
Powell stressed that churches must be "ruthless about teaching Jesus' message."
"They didn't teach Christianity, they didn't teach Christian culture," she said. "They were focused on Christ Himself."
In addition to peer relationships, successful young adult-friendly churches have been committed to fostering intergenerational relationships for young adults to create a "warm community."
Pontier, the lead pastor at Jamestown Harbor Church in Hudsonville, Michigan, who is also the co-author of the upcoming book Sustainable Young Adult Ministry: Making It Work, Making It Last, agreed.
"Intergenerational relationships have to be at the core of this thing," Pontier said. "If we can't do that then it is not going to work. So how do we create not just a ministry for young adults by young adults, but actually one that has intergenerational relationships baked in that will take it beyond the church?"
For many teens and young adults, he said, they only have a limited amount of experience in their walk with Christ. Pontier said young adults are in need of mentorship from those in their congregation who have decades of experience as devout Christians.
Powell added that successful churches also prioritized teens and young adults by investing energy, time, financial resources and staff into young people.
Malone of Elevate Young Adult Ministry agreed with the importance of funding and resources being put toward young adult ministry.
"A lot of churches decide to do something, but they just do something just to kind of get them through the moment," he said. "That is why you will end up with small group things, or pizza nights or smaller initiatives that don't tax the resource well. But at the same time, what does it end up communicating to a young adult generation that feels devalued? It ends up looking like you are giving us the scraps. And it ends up working against you more often than it works for you."
Having spent the past six years working to get young adults in Collin County, Texas, connected with churches in the area, Malone said the thing he hears most often from young adults is their need to feel valued in the church.
"We have shown them what a middle school-high school ministry looks like that is highly invested in and cared for and thought through," Malone said. "So when they get to young adults, they are cool with being a part of the intergenerational groups and things. They are not opposed to that.
"But as far as walking along with people who are in the same stage as them and trying to figure out how to deal with those issues, they don't see a space for that to happen. And when they look at what they have in comparison to what they've experienced, it makes them feel that [youth ministry] is valued and what I'm currently doing (young adult ministry) is not. And so they kind of drift away."
The 'front door to the church'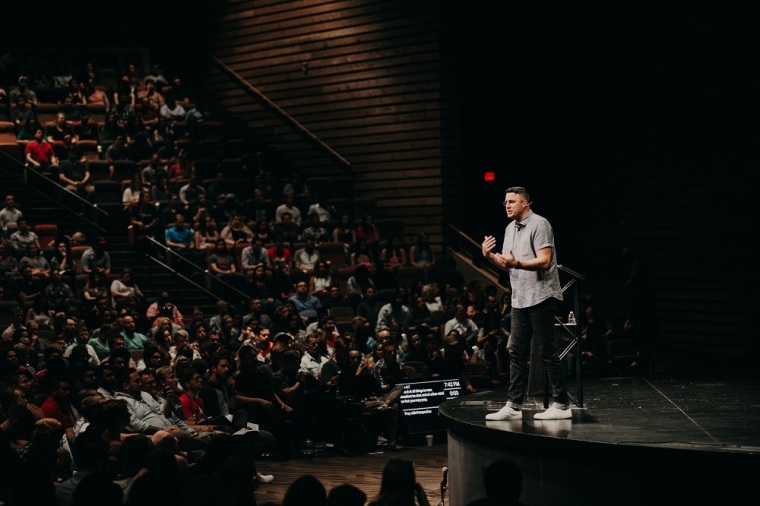 One of the largest young adult ministries in the world is The Porch, which is affiliated with Watermark Community Church in Dallas, Texas. Claiming over 4,000 young adult members in the Dallas-Fort Worth area, The Porch also has 13 other affiliate young adult communities across the country which claim over 50,000 members.
"Something unique about The Porch is that it is a front door to the church," Jonathan "J.P." Pokluda, a former teaching pastor at Watermark who led The Porch and authored the popular book Welcome to Adulting, told CP. "So it serves the young adults of the city. So really, we are calling them to become members of a church and be under the authority of the elders there."
Pokluda, now lead pastor at Harris Creek Baptist in Waco, Texas, explained in the literal sense that the front porch is the place people have to walk across in order to get into the house. As for young adults, The Porch serves as the place they can come to in order to get plugged into a church.
He said that about half of the young adults who attend The Porch in the Dallas area go to Watermark, while others who a part of The Porch attend other churches.
"When Jesus was going to further the Gospel, He could have used anybody but He grabbed 12 young adults, 12 guys between 18 and 35 and said, 'Hey, let's go change the world,'" Pokluda explained.
"Then you fast forward and at the center of every revolution that I can think of — the French Revolution, the American Revolution, the sexual revolution, any of the Great Awakenings in American history — if you look at the epicenter of those movements, all of them had young adults at the center, people in their 20s and 30s. There is something about this age that God uses. That is undeniable. If we want to change the world, I think our greatest strategy is to pour into young adults."
The Porch meets once a week for a 30-minute worship led by Shane & Shane. After that is 45 minutes of teaching — sometimes from the Bible or from a topical sermon series. Afterward, young adults break up into community small groups. Once a month, The Porch meets at Klyde Warren Park in downtown Dallas for a prayer meeting and worship.  
Once a year, The Porch hosts its Awaken conference in downtown Dallas where every state is represented and people come from all over the world.
The Porch is able to have a presence across the world because it is constantly putting out resources for young adults and college students through its app, The Porch Live, its partnership with RightNow Media and Pokluda's weekly "Becoming Something" podcast. The podcast is ranked consistently in the top-100 religious podcasts on iTunes.
While The Porch has had much success in getting young adults plugged in, Pokluda believes that most churches struggle with young adults largely because "they over promise and under deliver."
He warned that they spend too much time and money simply trying to get people to come to their church or young adult gathering. But when young adults come, he said, they are not given what they need: authenticity.
"So what you are seeing is young adults are leaving the dead church and moving to the alive and thriving church. That is something worth giving careful thought to," Pokluda said. "They are leaving the dead church — the church that is not calling people to repentance — and they are going to churches that are."
He stressed that the authenticity that young adults are seeking is the kind where pastors are honest, not hiding behind their sin struggles and not separating themselves from the congregation with a "holier than thou mentality." Additionally, he said that churches that thrive with young adults call the young adults to "something bigger than themselves."
The worst thing a church can do, he noted, is to "lower the bar" when it comes to what they ask of young adults.
"Jesus had these big asks of people. He would say, 'Come and die. Sell everything you have. Give it to the poor and follow me. Let the dead bury the dead,'" Pokluda explained. "These were huge asks of people. Young adults followed Jesus."
Churches need to expand their own vision and "deploy" young adults, he suggested, adding that churches should be asking young adults to give up to 20 hours a week of their time to serve in and outside the church.
"We should help them identify the gifts given to them by God and use them, deploy them, unleash them in the church, not just ask them to greet at a door but asking them to change the world, asking them to be bi-vocational," he stressed. "They will respond to that. So you deploy their gifts inside the church."