How innovative ministries are bringing millennials back to church  
Innovation hubs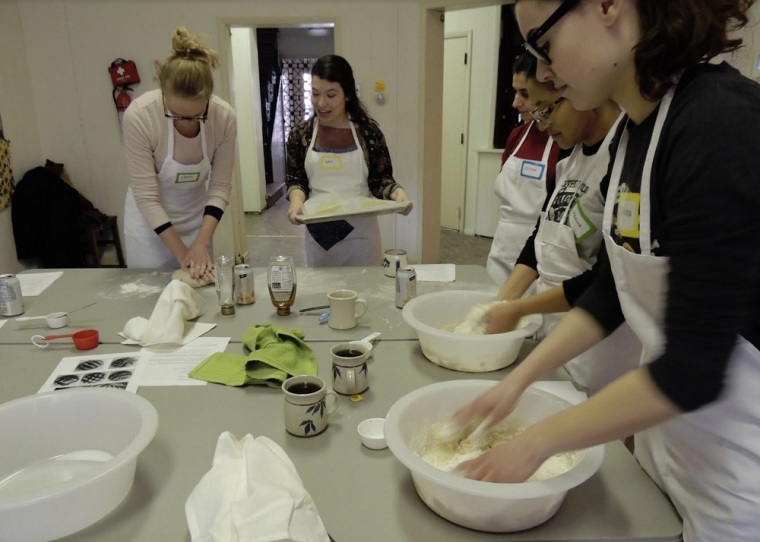 In 2016, The Lilly Endowment launched a $19.4 million initiative to help congregations engage young adults through innovative ministries.
As part of the initiative, the endowment gave grants to 12 higher education institutions from various theological backgrounds including Dean's Princeton Theological Seminary in New Jersey, Fuller Theological Seminary in California, the Austin Presbyterian Theological Seminary in Texas, and the Wesley Theological Seminary of the United Methodist Church in Washington, D.C.
Those grants have been or are to be doled out to a cohort of churches within each school's local regions to help foster fresh ministry ideas for ministries targeting millennials.
Dean, a Methodist pastor, is actively involved in PTS' engagement with the initiative. She told CP that PTS works with 12 churches to develop plans to build relationships with young adults in their communities.
"The first thing that they almost all had to go through was to get over the idea that they were going to come up with some program to get young adults to come to them," she said. "What they learned by studying how young adults gather here is the thing. Young adults do gather for community and for meaning and for purpose but they don't seem to need the church to do that. They just do it and they do it in various domains."
As the "foodiest group of all time," Dean stressed that millennials are big into things like sustainable agriculture and "craft and maker movements."
"All of these are ways that young adults gather and find meaning and purpose, which are things that churches like to think they provide," Dean said. "The first thing we learned was that it is stupid to expect them to come to us. We got to go to them. All of these churches have found ways."
One Episcopal church in downtown Philadelphia that PTS works with has community bread baking workshops inside of an abandoned church.
"And so they get young adults to come and bake bread together," she said. "And what happens while the bread is rising is that they do various kinds of programs. Bread has to rise for an hour. So they have a captive audience."
The group is called "Rise" and is sponsored by The Episcopal Diocese of Pennsylvania and St. Mark's Episcopal Church on Locust Street. In addition to baking bread, the group donates freshly baked bread to local organizations that work to combat food insecurity. The group also offered a free self-defense class for women on International Women's Day in March. 
"John 10:10 underpins what we do — we are about empowerment," Rise member Gabriela Machado told CP. 
Another church in the PTS cohort established a "coworking space" inside the church building that was previously unused. Now it serves as an area to give young adults an affordable place to set up their businesses, have meetings, and take care of other business-related matters.
"While they are at it they are having adulting classes," she said. "We have several churches doing adulting classes. How do you fill out your taxes? How do you find a roommate? It's stuff that other generations would have asked their neighbors, but they don't have that."
According to Dean, it's imperative for churches to come alongside young adults "in the lives they're actually living" and not to "hide who they are."
"That creates a relationship, which creates an openness," she said. "But they're not sitting around creating a big youth group for young adults."
Why do young adults matter to the church?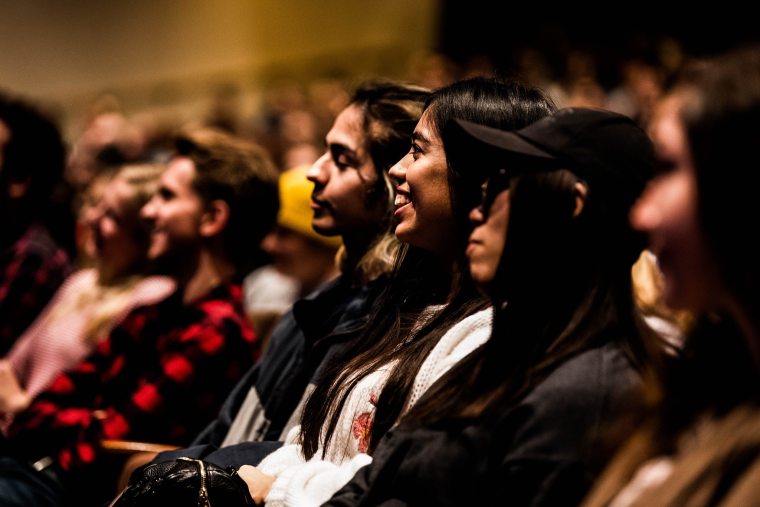 With church membership in decline for many aging churches and denominations across the U.S., the largest generation in the history of the Earth remains largely unengaged with the church at a time the church needs to be looking for the next generation of leaders.
Having her own negative experiences with the church and some young adult ministries, De Guzman believes that churches need to be more intentional with young adults because millennials will one day be the body of the church.
"It's confusing to me that people don't invest more in young adults," she explained. "But also, I feel like in this stage of life, when you are getting out from under your parents' wings and you are doing your thing and you are trying to figure out who you are and your purpose in this world, that could go one way or another direction."
As a young adult, De Guzman warned that churches need to figure out who young adults are and "what they are living for" in order to use their passions to direct young adults toward the Lord.
"But I feel like the church has always been irresponsible in a way," she argued. "We're letting young adults go by not investing the time and the money and effort into pulling young adults into these communities. And then when a young adult feels like churches don't care for them, they're going to go find someone that does. That happens to be the party scene. And that's where they're going to stay."
Pontier contended that churches should not be afraid to fail as they seek to try out new methods of ministry that best resonate with young adults.
"Most articles, blogs, and books that you read are basically trying to dissect the statistics: 'Why aren't they here anymore, why are we losing them?' Very few places are actually trying stuff," Pontier said. "I think it is worthwhile for the church to embrace an iteration mindset: 'We are going to fail. We are going to try. We are going to fail then we are going to try again.'"
"We are on the verge of giving up and saying, 'This is too hard.' If we do that, we are talking about the largest generation in the history of the world. We are going to give up on that? No way," he concluded. "So we got to try different things. Let's not keep trying the same thing that we have done before. Let's not just keep reading articles and bemoaning the state of things. But let's get to work and try to grab new ideas that might feel very differently in our church context."