How Up to $100 Million of Historical Artifacts Was Smuggled From ISIS to Western Collectors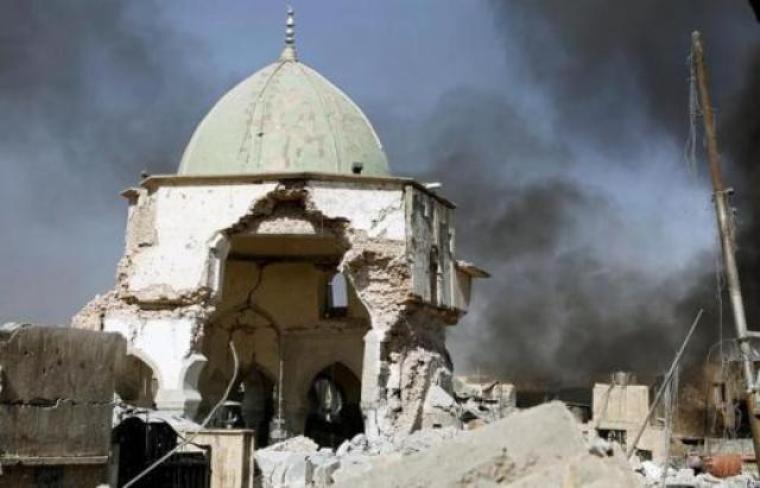 Two art traders involved in a trading network that sells millions of dollars worth or ancient art and artifacts stolen by the Islamic State have shared details behind how valued pieces of Iraqi and Syrian history went from the hands of cold-blooded terrorists to collectors in the West.
In interviews with the Wall Street Journal, Syrian art traders, defectors and antiquities experts helped explain how the terrorist group profited handsomely from an international supply chain that is flipping antiquities, relics and artifacts looted by the group and made lucrative profits possible.
Art traders Omar Al-Jumaa and 28-year-old Muhammad hajj Al-Hassan, both from Syria, told the news outlet how they got involved in trading ancient artifacts looted by IS, especially after both of them were arrested and threatened with execution by the terror group in 2014.
Hassan, who declined to say whether or not he is still selling looted art but has denounced IS, explained that it was in 2015 that he received a call from a top IS officer looking for people with archaeological expertise. The terrorist wanted them to find buyers in the West who understood the value and significance of the historical pieces. But it was really in 2013, when he first began using his expertise to help the Free Syrian Army after it took control of his region of Eastern Syria.
Hassan was initially arrested by IS in 2014, after IS took control of territory in Eastern Syria. Hassan said he was accused of helping the FSA and was nearly executed by gunshot before IS found that it had no proof of his connection to the FSA and released him.
About a year later, he was called on the phone by an IS official in charge of antiquities named Abu Laith Al-Dairi and asked to sell ancient objects looted by the group.
"We have a lot of objects," Hassan remembers the IS official telling him over the phone. "I need you to find European buyers."
Although Hassan knew IS was destroying history, he said that he, and other art traders, saw the opportunity to make money.
"[T]raffickers love them because they can make money," he said.
Jumaa told WSJ, "I don't feel happy selling our history, but I need the money."
According to the Journal, the terrorist group seized antiquities from the region by giving local residents in the areas under its control licenses to dig for artifacts. Sources involved with the trade told the Journal that such digging projects were overseen by the group's foreign jihadis.
Although IS originally only demanded 20 percent of the estimated value from diggers, IS leaders eventually began forcing the diggers to sell their antiquities to the group at a 20 percent discount of the estimated value, according to Hassan.
However, Michael Danti, an archaeologist and director of the Boston-based Cultural Heritage Initiatives, told the Journal that since IS has lost much of its territory in Iraq and Syria over the last year, rules regarding antiquities are applied unevenly across IS territories.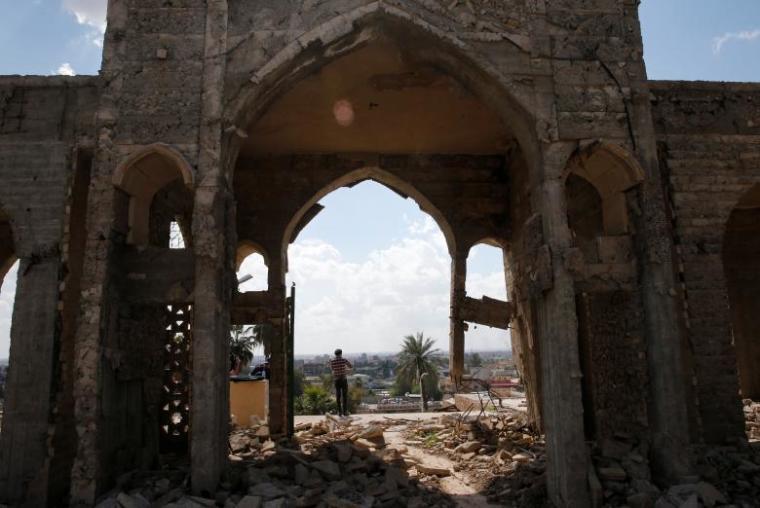 Western officials and antiquity traders have said that traders who participate in a network of intermediaries buy the artifacts directly from IS and smuggle them out of Syria and Iraq. These sources said that the smugglers often blended in with humanitarian convoys and refugees and the objects were hidden in goods such as cotton or fruits and vegetables.
Once the artifacts were outside of Syria and Iraq, the artifacts were then sold to middlemen art traders like Hassan and Jumaa. Hassan told the Journal that most recently, he sold two antique Bibles that were looted by IS in Eastern Syria for the equivalent of about $11,800. The Bibles were sold to a Russian buyer in Southern Turkey.
Hassan said that the Russian was able to smuggle the Bibles out of Turkey by hiding them with vegetables. On that particular sale, Hassan said that he made a 25 percent commission and gave the rest to the intermediary trader who brought the object to Turkey.
As for Jumaa, he employs different strategies for smuggling the artifacts. He explained that there was one time he paid a Syrian woman wearing a long, black robe $1,000 to carry a bronze Roman statue that came from the IS stronghold in Raqqa across the border into Turkey because border guards rarely check on women.
Although IS has suffered immense loss of territory in recent months, Jumaa assured that the antiquities business is doing well because there are so many pieces of Iraqi and Syrian history now circulating in the market.
"Once looted in Syria and Iraq, objects enter a gray market shrouded in secrecy," Danti told WSJ. "It's a problem that will stay with us for years to come."
Additionally, IS leaders have placed extra importance on the revenue coming from the antiquities trade because of its loss of land and oil revenue, an unnamed French security official told the Journal.
Although it is not possible to know exactly how much IS grosses annually off of smuggled artifacts, Danit told the Journal IS profits tens of millions of dollars per year. However, an unnamed French official estimated that the group profits as much as $100 million per year.
The Wall Street Journal cited European and U.S. sources to report that in most cases, antiquities from Iraq and Syria are smuggled into neighboring countries like Turkey or Lebanon. After that, the artifacts pass through Eastern European nations like Bulgaria and Romania and on into Western European countries like Germany and Switzerland.
According to WSJ, a report published last December by the Organized Crime Unit of Bulgaria's Interior Ministry explained that smuggled artifacts are often stored in warehouses for years so that their history can be fabricated. The report stated that there are about 20 art galleries and trading houses in Western Europe that offer smuggled artifacts.
Last month, American craft store chain Hobby Lobby agreed to forfeit thousands of smuggled artifacts from Iraq and pay $3 million after the U.S. Justice Department filed a civil action suit against the company. In 2010, Hobby Lobby executed an agreement to buy over 5,5000 artifacts — comprised of cuneiform tablets and bricks, clay bullae and cylinder seals — from Iraq for $1.6 million.
Hobby Lobby said: "The Company was new to the world of acquiring these items, and did not fully appreciate the complexities of the acquisitions process. This resulted in some regrettable mistakes. The Company imprudently relied on dealers and shippers who, in hindsight, did not understand the correct way to document and ship these items. However, since learning of these errors, the Company has been an active participant with the government's investigation and supports its efforts to protect the world's ancient heritage."