'How We Treat Immigrants ... Define Us as Americans': Evangelical Leaders Sign Independence Day Statement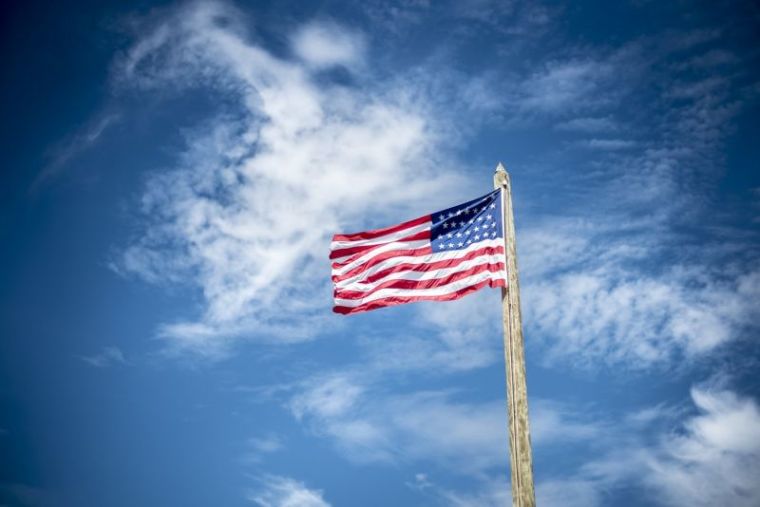 Leading Southern Baptist ethicist Russell Moore and Hispanic Christian leader Samuel Rodriguez have joined other evangelical and national leaders in signing onto an Independence Day statement on immigration that was published in a full-page ad in the New York Times Wednesday.
As there has been much criticism over President Donald Trump's "zero tolerance" illegal immigration policies in the last few weeks, the National Immigration Forum launched a statement signed by over 65 leaders from the faith, business, military and law enforcement sectors that asserts that the United States is defined by how it treats immigrants, refugees and their families.
"This July 4th, we, the undersigned, reaffirm the ideals on which our nation was founded and still stands," the statement reads. "Immigrants and immigration strengthen these United States, as they have since our founding. How we treat immigrants, refugees and their families reflects our commitment to the values that define us as Americans."
"In line with these values, we believe the family is the bedrock of society and that we ought to look out for one another," the statement adds. "People born elsewhere who believe in the United States as a land of opportunity and hope contribute to our country in ways both quantifiable and immeasurable. They grow our economy, protect our nation, and make up the fabric of our communities."
As the American people celebrate the freedoms they enjoy as Americans, the statement calls on America's leaders to "encourage citizenship for those who are eligible and want to pledge full allegiance to our country."
In an apparent reference to President Trump's "Make America Great Again" campaign slogan, the leaders warned that "America can be great only if we are good."
"We invite our leaders and our fellow Americans, across the country and on all sides of the debate, to engage in a constructive conversation that respects the human dignity of all of our neighbors and welcomes people of all faiths, no matter where you were born," the statement concludes. "With this history and these values as our guide, we shall continue to work together as one nation, indivisible and strong, with liberty and justice for all."
The letter was signed by eight notable faith leaders, including Moore, the president of the Southern Baptist Convention's Ethics & Religious Liberty Commission; and Rodriguez, head of the National Hispanic Christian Leadership Conference.
Rodriguez and Moore were joined in signing the statement by other leaders from the Evangelical Immigration Table, which include National Association of Evangelicals President Leith Anderson and Council for Christian Colleges and Universities President Shirley Hoogstra.
Also signing the statement were Scott Arbeiter, the president of the NAE-affiliated refugee resettlement agency, World Relief; Jo Anne Lyon, an ambassador of the Wesleyan Church; and Hyepin Im, president and CEO of Faith and Community Empowerment.
Bishop Joe S. Vásquez of Austin, the Chairman of the U.S. Conference of Catholic Bishops' Committee on Migration is another faith leader included as a signatory. 
On the business side, leaders from organizations like Lyft, Adobe, Indiegogo, Cummins, Postmates and the Los Angeles Chamber of Commerce also signed onto the statement.
The letter comes as there has been much discussion in recent weeks about how the Trump administration should deal with immigrant families, especially children, who have come into the country illegally.
The Evangelical Immigration Table was one of many organizations that spoke out last month against the practice of separating immigrant children from their parents while their cases play out in court. The leaders sent a letter to Trump asking him to resolve the situation as over 2,000 children had been separated under the administration's "zero tolerance" enforcement policy.
Although Trump indicated in a June 20 executive order that his administration will seek to keep immigrant families together under the custody of the Department of Homeland Security until their court hearings play out, some faith leaders have suggested that the government should enact a case management system to to serve as an alternative to family detentions.
Such a program could allow humanitarian organizations to serve asylum-seeking families and help them with legal representation, housing, education and health care while their cases proceed in the legal system.
Faith leaders and others have also called on Congress to pass legislation to fix the nation's "broken" immigration system. Despite voting on two bills last month, the legislature was not able to pass either one.