EVO View 4G, breakdown of top features
EVO View 4G, breakdown of top features
Considered two of the hottest devices to launch during this summer, the HTC EVO 3D and the HTC EVO View 4G (tablet) make their debut today in Sprint stores all across the nation.
People who have used the HTC 4G, HTC EVO 3D's predecessor launched, know why there is such high anticipation for HTC's latest device. The EVO 3D builds upon multiple fronts of the high performing HTC 4G, one of the most popular gadgets in 2010, and guarantees to take the smartphone to a whole new level with its 3D capabilities.
The first smartphone in the U.S. to provide a glasses-free 3D visual experience, the EVO 3D doesn't only reproduce multimedia in 3D but can capture in 3D as well. The option to disable the effect is provided as well.
The HTC EVO 3D is powered by a fast 1.2GHz Qualcomm(R) Snapdragon(R) dual-core processor and it supports the Android 2.3 Gingerbread operating system, with an impressive 4.3 inch qHD 3D display, America's first.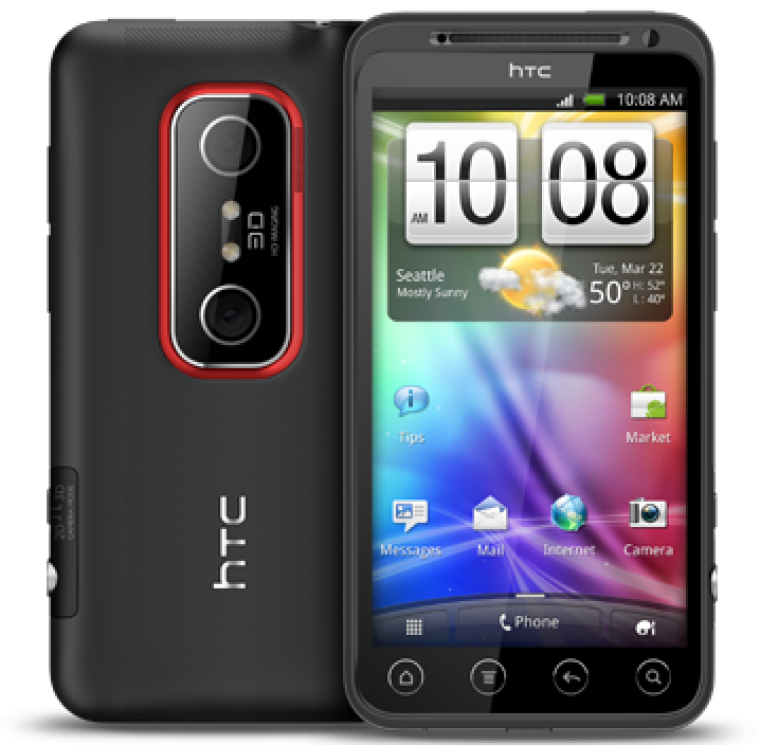 The HTC EVO View 4G, on the other hand, is America's first 4G enabled tablet. It's a 7-inch tablet featuring a new digital pen technology that allows consumers to take notes on web-pages, PDF documents and more in a natural way. Its WiMAX radio capability allowing the harness of Sprint's 4G network signal, guarantees to take mobile telecommunications a level faster.
The EVO View 4G gets a 1.5 GHz Qualcomm(R) Snapdragon(R) processor and is also built upon Android's 2.3 Gingerbread with a future update to Android 3.0 (Honeycomb).
HTC EVO 3D's price-tag is $199.99 and the EVO View 4G is $399.99 both requiring a two-year contract with Sprint.
HTC EVO 3D requires activation on one of Sprint's Everything Data plans plus a required $10 Premium Data add-on charge for smartphones.
What tech analysts are saying about the new devices:
HTC EVO 3D
– "A lot of the hype on this phone will be centered on its 3-D capabilities. But take away the 3-D and you still have one of the better smartphones in the market." – The Wall Street Journal
– "When it comes to gaming on the HTC EVO 3D, I am impressed." – TheGamerAccess
– "The EVO 3D is more or less the same great performer its 2D predecessor was, but a year later and faster." – Gizmodo
HTC EVO View 4G
– "The HTC EVO View 4G for Sprint adds a fast 4G connection to the HTC Flyer, an already capable tablet with excellent pen input options." – PC Magazine
– "The HTC EVO View 4G is undeniably fun to use. The interface is fast and responsive." – CNET