Human Rights Campaign Co-Founder and 'Friend' of Obama Arrested, Facing 2 Counts of Third-Degree Sodomy of 15-Y-O Boy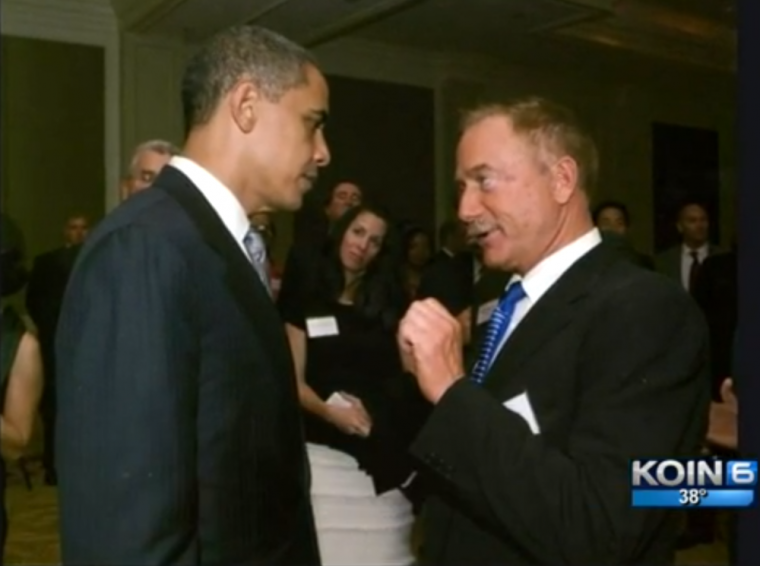 The co-founder of America's largest LGBT political advocacy organization, Human Rights Campaign, has been arrested and charged with sexually abusing a teenage boy.
Terrence Bean, 66, was indicted last week in Oregon on two felony counts of third-degree sodomy and one count of third-degree sexual abuse after allegedly having sex with a 15-year-old boy he met online through a gay dating app last year.
Bean, who's a leading LGBT activist and also the co-founder of the Gay and Lesbian Victory Fund, is a major donor to the National Democratic Committee and was major financial supporter in the campaigns of President Barack Obama and other prominent Democrats.
Bean's lawyer, Kristen Winemiller, told The Oregonian that her client is a "victim of an extortion ring" and that the charges against him should not be taken "at face value."
"We look forward to the opportunity to clear his name," Winemiller said.
"Over the course of several months in 2013-2014, Terry was the victim of an extortion ring led by several men known to law enforcement. This current arrest is connected to the ongoing investigation of that case in which Mr. Bean has fully cooperated," she added.
Bean's 25-year-old ex-boyfriend, Kiah Lawson, was also indicted on the same charges.
After Lawson found out that Bean had videotaped their sexual encounters, as well as Bean's sexual encounters with six other men, Lawson and his former lawyer demanded $40,000 in damages from Bean in return for the screenshots.
Bean later went to the police and claimed that he was being extorted, which led to an ensuing investigation into both of the men's sexual activities. This led investigators to discover that both men had sexually abused the unnamed 15-year-old boy.
Lawson's attorney, Jeffrey Dickey, said he was shocked his client was charged after he helped law enforcement locate the teen for the investigation. Dickey said there should be a "reward" for his cooperation.
"The surprising thing to me is, Kiah was indicted in this case because it was Kiah who helped authorities find this kid," Dickey told The Oregonian. "If someone is going to cooperate and be helpful for the police, there should be some kind of reward for that. It could have a chilling effect on others coming forward."
In the 2012 campaign to reelect Obama, Bean personally raised over $500,000 in donations. Bean has also donated thousands to other Democrats, such as Hillary Clinton and Senate Majority Leader Harry Reid.
As CNN reports, at the 2009 Human Rights Campaign dinner, Obama referred to Bean as a "great friend and supporter."
Since bean is just one of 80 board members at the Human Rights Campaign who don't have any oversight on the group's day-to-day operations, Bean's leave of absence from the organization will not have a major effect, Human Rights Campaign spokesman Fred Sainz told CNN.
Bean has been released on bail and is awaiting a pending court hearing.