Human Rights Center Calls for Legal Protection to Ensure Coptic Participation in Egypt Elections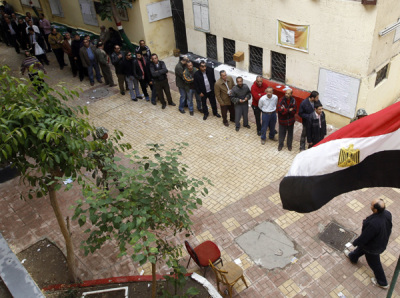 The Egyptian Center for Development Studies and Human Rights (ECDSHR) in Alexandria, headed by lawyer Joseph Malak, called on Sunday for legal means to be developed in the new election laws to ensure the participation of Coptic Christians in the electoral process on party lists.
Certain parties have the right to reject putting Copts on their electoral lists, said Malak, but they cannot force all political forces to do the same or seek to enact a law to achieve this purpose.
In a statement, the center said that since all Egyptians are equal before the law, and Coptic Egyptians have all the rights of societal participation, all patriotic forces should support Coptic-related issues in the election law.
The Shura Council, the Upper House of the Egyptian parliament, is currently discussing the election law and the group's statement comes after some members called to support Coptic participation through electoral law.
"Many countries, including (other) Arab states, sought to enact legal laws that allow minorities to actively participate," the statement said.
ECDSHR said this would not be discrimination, as some claim, but rather a step by the majority to achieve integration of minorities within the political system.
"In case there are reservations by some forces, they have the right to reject, but they cannot use the law to serve their interests," the statement said.