Hungary Aims to Help Millions of Persecuted Christians Worldwide Threatened by Extremists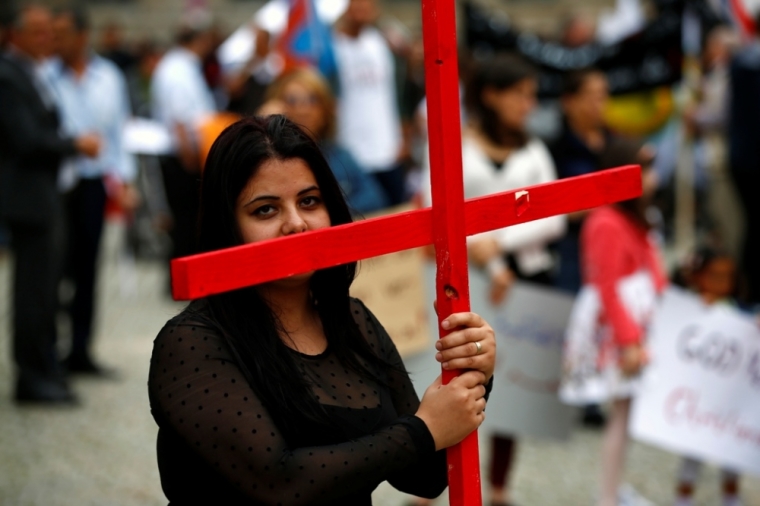 A new government office aimed at helping the millions of Christians around the world who face persecution has been established in Hungary.
"Today, Christianity has become the most persecuted religion, where out of five people killed out of religious reasons, four of them are Christians," Zoltan Balog, the Hungarian Minister for Human Capacities, told Catholic News Agency about the 10 person office within the department.
"In 81 countries around the world Christians are persecuted and 200 million Christians live in areas where they are discriminated against. Millions of Christian lives are threatened by followers of radical religious ideologies."
Christian persecution has risen in recent years with the growth of terror groups such as Boko Haram in Nigeria, the Islamic State in Iraq and Syria, and many other extremist factions.
Balog explained that the office has deemed it of "utmost importance" to help persecuted Christians, which will involve coordinating humanitarian action. The office will also monitor how Christianity is treated in Europe.
"Our interest not only lies in the Middle East but in forms of discrimination and persecution of Christians all over the world," he said. "It is therefore to be expected that we will keep a vigilant eye on the more subtle forms of persecutions within European borders."
The report noted that the new department, which is estimated to have a 3 million euro budget, is the first of its kind in any country to deal directly with the persecution of Christians. Tamás Török, the former Hungarian deputy ambassador to Italy, has been appointed to oversee the office
Conservative groups in the U.S., such as the American Center for Law and Justice, have also been pushing hard for the Obama administration to do more to tackle Christian persecution around the world, especially in the face of the genocide that Christians and other religious minorities are suffering in the Middle East.
At the end of August the ACLJ filed a federal lawsuit against the Obama administration, urging American officials to do more to properly address the genocide.
"What efforts is the Obama administration making at the United Nations? How is it advancing the cause within the international community? What steps is it taking to honor our international obligations and commitments under the Genocide Convention?" the ACLJ asked at the time.
The law group has also written to U.N. Secretary-General Ban ki-Moon, calling for a wider recognition of IS' ongoing genocide.
"We strongly and respectfully urge you to make this declaration and to communicate with the interested and appropriate United Nations organs to this end," the letter in May read.
"Once the United Nations recognizes the genocide as such, then it may properly mobilize the international community to honor the terms of the Genocide Convention and fulfill its responsibility to protect."