'I Stand With Israel,' Christian Actress Says While Recounting Family Trip to Jerusalem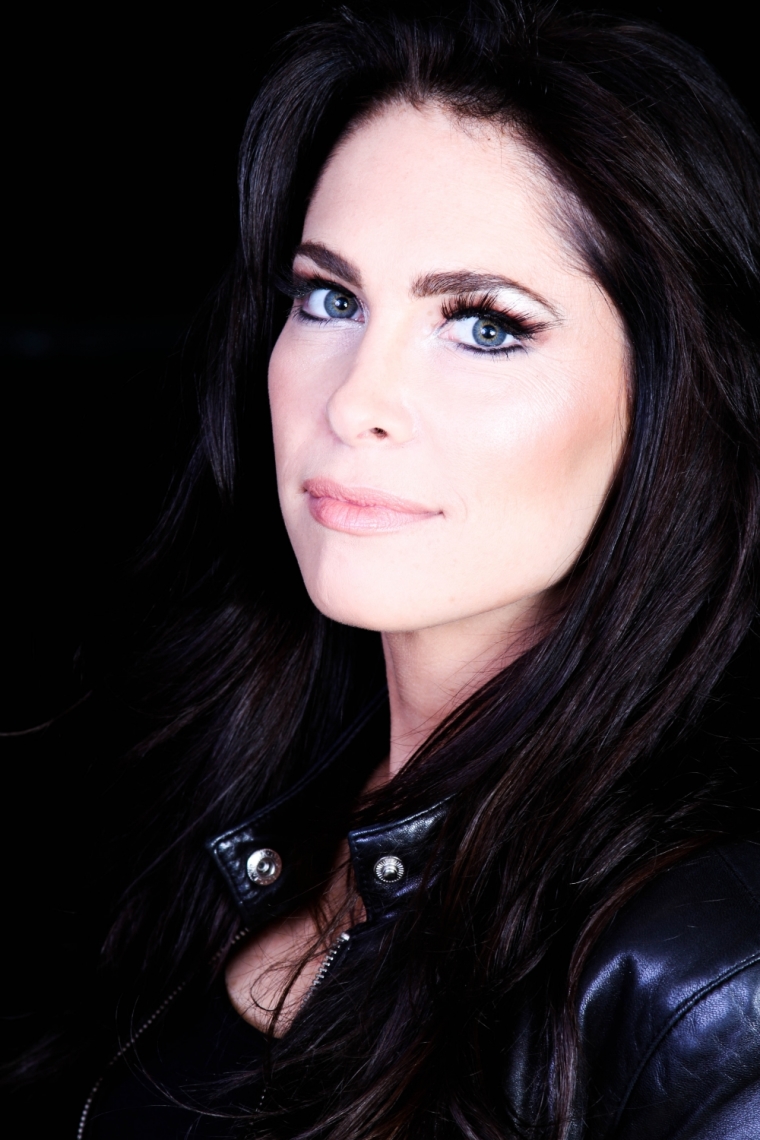 Actress Grace Johnston has said that she stands firmly with Israel when it comes to the Israeli-Palestinian conflict; she recently returned from a life-changing trip to Jerusalem and spoke with The Christian Post about the impact that had on her.
"I stand with Israel," Johnston told CP in an exclusive interview. She noted that there are a plethora of celebrities taking sides when they have little knowledge of the ongoing conflict between Israel and Palestine. The Christian actress explained that it's dangerous for celebrities without crucial knowledge to share their views, which can impact their fans and followers, leading to further ignorance of what is truly happening.
"It's amazing … and then I see the news reports from California where they are doing pro-Hamas protests. I feel like everyone has lost their minds. I don't know how you can support Hamas – it's a known fact that they shield themselves and their weaponry with civilians. And then celebrities use their platforms – I don't think unless they know what they are talking about, they should be able to pass their opinions, which can really affect the mindset of young people with no facts whatsoever," Johnston said.
Johnston and her family, including her father who is battling cancer, recently made the journey to Jerusalem and explored the Holy Land, visiting sites and walking the same path that Jesus walked. One of the highlights of the trip was being baptized in the Jordan River.
"We went over and met a priest that was staying at our hotel. This priest spoke to my uncle and offered to baptize all of us and host a mass at the Jordan River. We went to the Jordan and had a full-water baptism, just as Jesus would have had by John the Baptist. Then we had mass right there, by the river. As we were doing the mass, and when communion was passed, doves flew in and walked on the altar. It was as if we were in a movie and someone cued them. It was an unforgettable day, to say the least," Johnston revealed.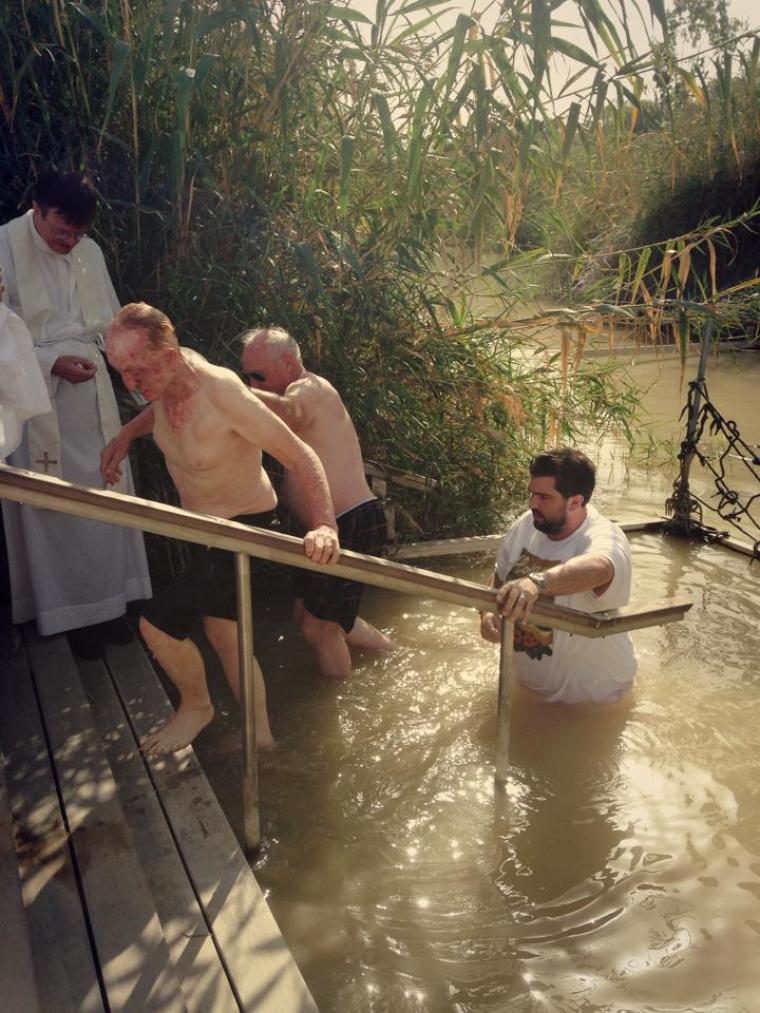 In addition to the baptism, Johnston and her family were able to visit the Wailing Wall, the Church of the Nativity, the Temple Mount, and other sites. It was a meaningful time for the family, as Johnston's father has battled cancer and was suffering from a bout of pneumonia. Thankfully, he was able to travel and participate in the trip.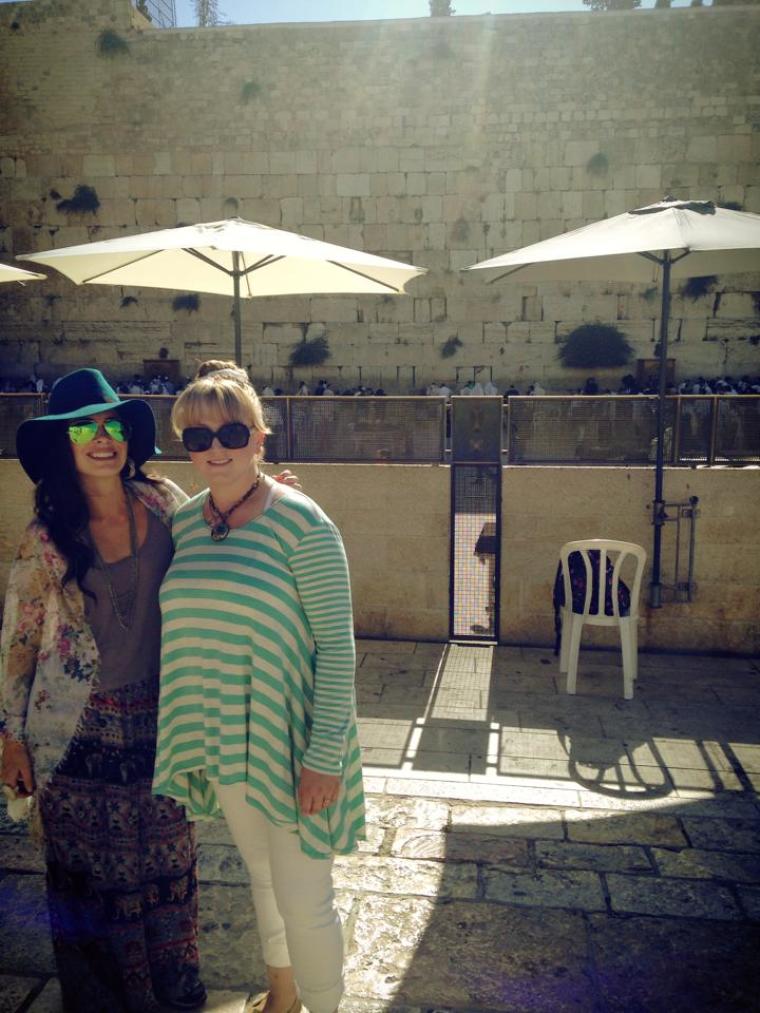 "My father was very, very weak and had severe pneumonia. He was hospitalized once we returned to the States. We were fortunate that he could do a lot of the walking with us, even though he had cancer and pneumonia. Dad is actually battling pneumonia and cancer now, so I ask for prayer for him. We know that God can heal," she said. "We will give God all the glory for that healing!"
Johnston, who first captured audiences' attention as the young Victoria in "Beaches" took a break from acting not long after because she was offered projects that embarrassed her: coming-of-age roles that involved kissing, etc. She left to pursue commercial real-estate investing because she wanted something to fall back on, but life took a different turn. Johnston wanted to return to acting but also honor her family with what she chose to do in life; she feared, though, that she may have burned bridges with several directors by leaving so suddenly, but God had another plan.
During a visit to a sick relative in California, Johnston came into contact with a woman who was doing casting for a video. Her aunt actually knew the woman, who was a casting director, and Johnston was then asked to do a Colgate commercial. She also got to meet the head of casting for New Line Cinema.
"God knew the desires of my heart," Johnston said. "I really remembered that this is what I love doing and that this is my God-given talent and since then I have been working steadily. I am very fortunate that the industry pulled me back in and has given me so many opportunities."
Johnston can currently be seen in "CAMP," which is available on DVD and "Absolute Killers," which releases on August 18. "Absolute Killers" is a faith-based film which also stars Meatloaf and Eddie Furlong.