'I Survived I Kissed Dating Goodbye' director reacts to Joshua Harris leaving Christianity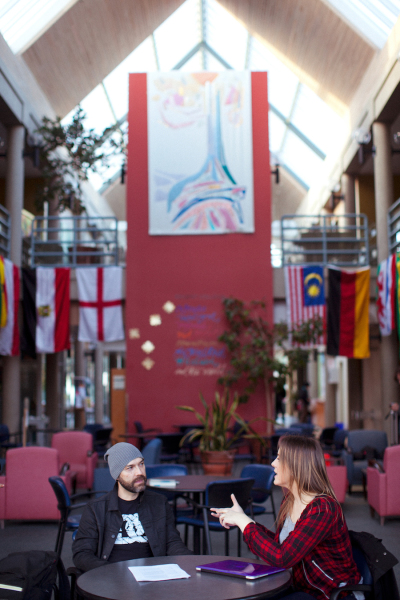 The "whirlwind" of attention Joshua Harris received when he said he is no longer a Christian proves to be "very telling" of the Christian culture today, the director of "I Survived I Kissed Dating Goodbye" said.
Rather than think through, own and take personal responsibility for one's faith, many Christians give too much credence to the thoughts and prescriptions of one person, Jessica Van Der Wyngaard suggested in a statement this week.
"Our culture is obsessed with quick fixes, celebrities, and social media influencers, and unfortunately, Christians aren't a whole lot different," she said.
Like many fellow Christians, Van Der Wyngaard was surprised to hear Harris' announcement that he is "not a Christian" anymore. Harris is the author of the 1997 best seller I Kissed Dating Goodbye, which discouraged dating and influenced the purity movement.
Just as many Christians may have religiously followed the formula offered by Harris in his now discontinued book, Van Der Wyngaard is hoping they don't do the same in falling away as he did.
The conclusion should not be drawn that asking tough questions leads to falling away from the faith, she noted.
"People fear throwing the baby out with the bathwater, but we don't have to. Throughout Scripture we see individuals wrestle with God and ask hard questions. This dynamic is a big part of what a vibrant relationship with the Living God is about," she stated.
On Friday, she's making her 2018 documentary "I Survived I Kissed Dating Goodbye" available on YouTube for free. The documentary features Harris speaking with various people who have been hurt by what he prescribed in his book. He acknowledges that his book led many to ultimately idolize virginity as they sought to follow a simple formula that they felt would lead to a happily ever after. In the film, he apologizes and said he doesn't agree with much of his own book.
He also encourages viewers to think on their own and decide things for themselves rather than letting others make the decisions for them.
Van Der Wyngaard commented, "The ideas and observations uncovered in the documentary challenge us to be discerning thinkers when it comes to relationships, but more importantly, our faith itself."
Others who are in the film also reacted to Harris' announcement of leaving Christianity and separating from his wife.
Thomas Umstattd Jr., author of Courtship in Crisis: The Case for Traditional Dating and who appears in the documentary, said he's grieving not only over Harris but also over the "cruel" comments from other Christians.
"Christian can be so mean sometimes," Umstattd said. "In all the drama over these announcements, I think people are missing a core reality: Joshua Harris, the man, is a man in pain. He is putting a brave face on it, but everything in his life that can be shaken, has been shaken. Making it worse, the feedback he has received from some Christians has been terrible. 
"Being mean, spiteful and cruel is not of Christ."
He continued, "Truth is vital. But, speaking the truth without love, is not the language of Christians. It's the language of demons. The evil spirits often spoke truly when they spoke of Jesus but they did it with malice and evil intent. Jesus often had to silence them from speaking the truth about him (Mark 3:11-12).
"Joshua Harris was a pastor and a seminarian. What are you going to say to him that he hasn't already heard? The kingdom of God does not consist in talk but in power (1 Cor. 4:20). And what is more powerful than love?"
Debra Fileta, a licensed counselor and author of True Love Dates, noted that after she spoke with Harris for the film, she sensed that he was "starting to feel burnt out." 
"Burnt out by the years of do's and dont's that came with your personal faith, burnt out by the politics of doing ministry, burnt out by the difficult life experiences you've faced in your personal and family life, burnt out by the long road of facing your critiques under the scrutiny of the public eye, burnt out by the way you did life 'backwards' as you said: from bestselling author, to pastor, to student," Fileta recalled.
She prayed for healing in his life and that he would develop "a faith that is flexible enough to bend in transition, rather than a faith that is so rigid it breaks."
"May we all be challenged to develop that kind of faith. A faith that doesn't live under the law, but lives only under grace (Romans 6:14)."