I Would Rather Be Caught by ISIS Than Stand With Kim Davis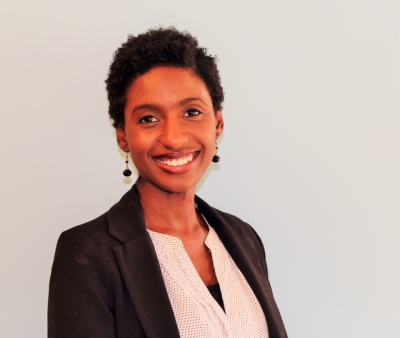 Don't panic; or maybe you should. The title of this article is based on the consensus I got from an overwhelming number of Christians.
From fellow believers, the response to Kim Davis was surprisingly 50/50. Either she was a hero of the faith, courageous, and may we dare to think we ourselves would put our career on the line, much less be jailed, for our faith; or she was not a hero, she was not courageous, she doesn't even represent the Christian faith, and I would rather be captured by ISIS than be identified as a homophobic Christian who won't do their job.
Hyperbole, yes, but that's essentially the point of some Christians not wanting to stand with Kim Davis — that and they really don't believe in the First Amendment.
These are just a few examples of the backlash towards Kim Davis on social media (and not by the homosexual community or the liberal media, but from Christians)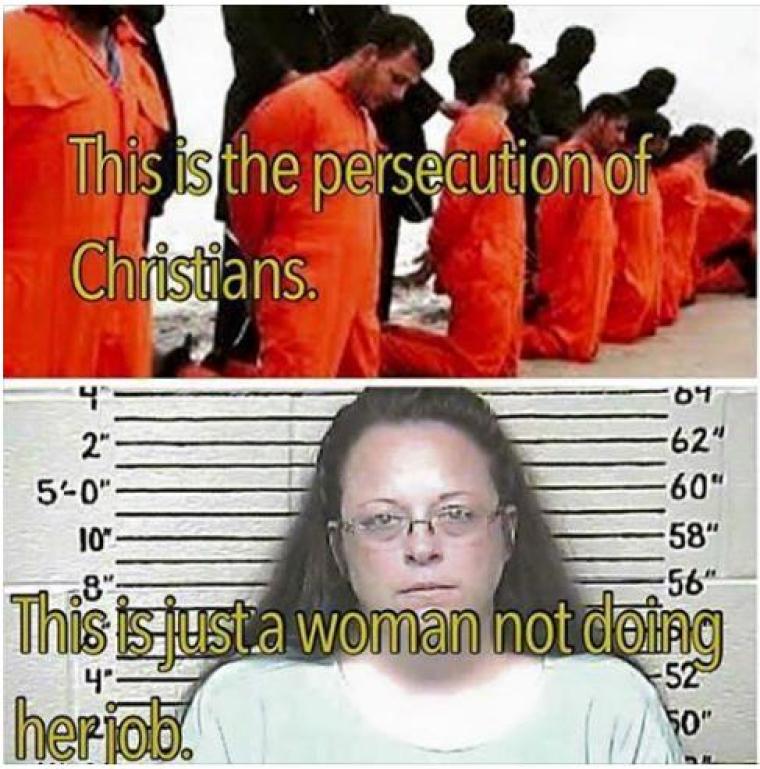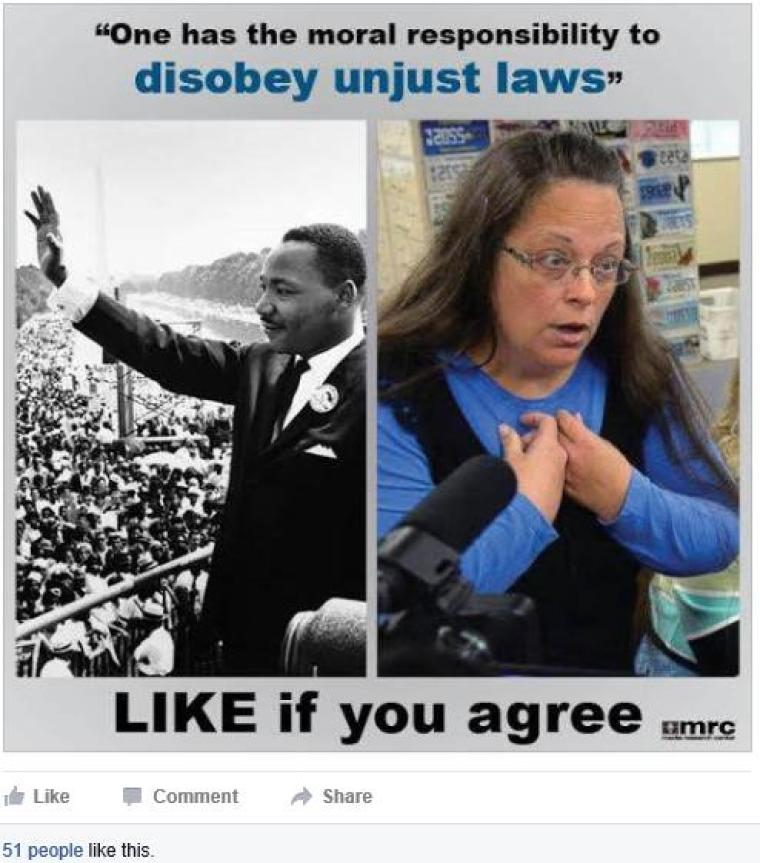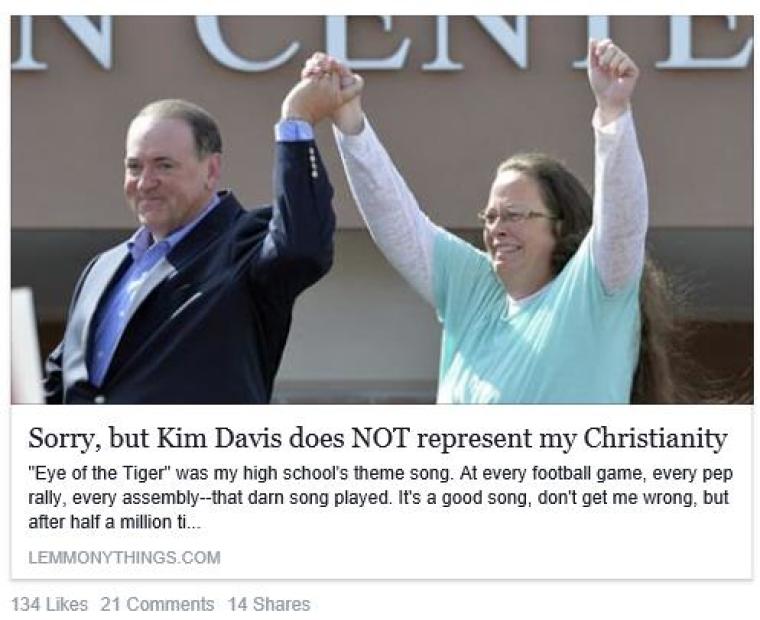 If you're not familiar with Kim Davis, she is the Kentucky county clerk who refused to issue marriage licenses to same-sex couples and was jailed by a pro-homosexual judge earlier this month as a result.
I was shocked not by the media or the LGBT community, who were pretty lenient when the case was taken to court, but from Christians who did not support Kim Davis. The negative responses from Christians was interesting to me because most of us have heard of the Christian cake bakers being sued out of business, the Christian wedding photographer not diversifying their portfolio, and the Christian venue owners closing their doors. Christians were not okay with this and commended them for standing for the faith. But the county clerk going to jail? That lady should pay the price for "not doing her job"? Really?
To believe that Christian cake bakers and wedding photographers should be exempt from losing their jobs, but Christian county clerks who have to issue same-sex "marriage" licenses should not, speaks discreetly to other underlying issues at stake here.
For starters, do you believe in the First Amendment or not? "Congress shall make no law respecting an establishment of religion, or prohibiting the free exercise thereof..." The "free exercise thereof" protects not just religious beliefs but actions informed by those beliefs.
Should Kim Davis just have "done her job" and left her faith at the door? No. And sadly, not only do we now have the Supreme Court Justices and the homosexual community telling Christians to leave their faith out of the public sector, we now have woefully misguided fellow Christians telling other believers the same thing!
Have we really bought into the lie that your faith is private, or is there a slight elitism of mainstream Christianity that says if you "look like us, talk like us" and "don't come from back-woods, no-name, religious places" then we'll accept you as a martyr on "our team." Hmmm?
The Kentucky judge and the American Civil Liberties Union (ACLU) wanted to mock and scare this lady for exercising her faith and make an example of her to all Christians — call it an "immoral morality lesson" of what could happen to you if you don't leave your faith at home.
Places like Iraq and Syria don't get like it is today overnight. It happens slowly over time with freedoms being restricted one regulation at a time. Today it's Kim Davis; tomorrow it could be you.
How much do you value the God-given, constitutionally protected freedom to live out your faith everyday, everywhere? If your faith is required to be "private," then this freedom means nothing ... to you or anyone else. If it is a Biblical faith, one that Jesus describes as public and costly, then you need to evaluate what you really believe and how far you're willing to go to defend it before the rooster crows. Are you really ready to be beheaded before being called homophobic?
Answer carefully before making such broad comparisons.
Patrina Mosley servers as the Young Women for America Regional Coordinator under Concerned Women for America and holds a Specialization in Biblical Studies and a M.A. in Public Policy from Liberty University.