Madonna's Brother Defends Christian Clerk Kim Davis Saying Her Religious Freedom Being Violated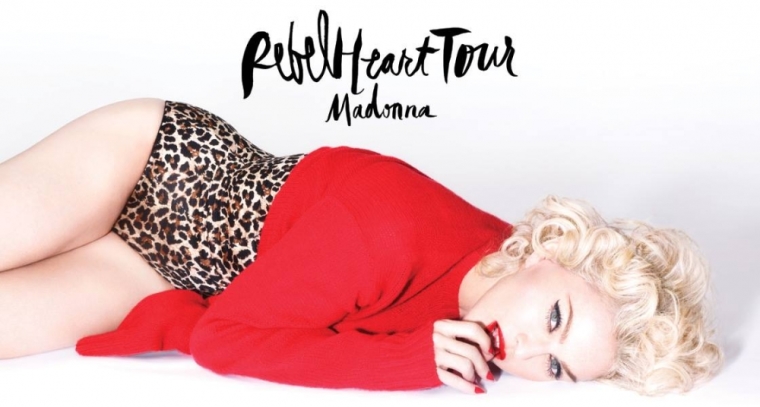 Madonna's brother, Christopher Ciccone, who is openly gay, has backed Kentucky clerk Kim Davis, who was recently jailed for refusing to issue marriage licenses to same-sex couples, saying it is part of her religious freedom to deny the licenses.
"The county clerk … deserves about as much support as you would give her if she were a Muslim [woman] who insisted on covering her face and refused not only gay marriages licenses, but divorce, accusations of rape and driving a car without your man's approval," Ciccone, who directs music videos, wrote on his Facebook page Friday, according to The Hollywood Reporter.
A judge had ordered Davis, the Rowan County clerk, to issue marriage licenses, but she cited "God's authority" as the reason to defy the June Supreme Court ruling legalizing gay marriage across the nation. The judge ordered her arrest, and warned that any other clerk who refuses to issue licenses could also be found in contempt of court.
"God's moral law conflicts with my job duties," Davis told the judge before her arrest. "You can't be separated from something that's in your heart and your soul."
Perspective is everything, the brother of Madonna, a singer and gay icon, added in his Facebook post. "This woman is a civil servant, she is required to follow federal law ... but why should she ... when DOJ and other civil authorities don't follow federal law when they choose not to ... i.e. Washington State and Colorado (POT) come to mind ... or the abstract notion of 'sanctuary cities' ... I always thought that sanctuary was the province of churches."
Ciccone noted that Davis was elected by the people. "If the folks of this county in Kentucky don't want her as the county clerk ... then don't have to vote for her ... that is how a democracy works ... not to mention the courts."
Ciccone then referred to the provision of religious freedom in the constitution. "Selective shaming and bullying corrupts a democracy ... freedom of press, speech and religion give it strength. Not to mention reason and the god given compassion we as humans have a right and responsibility to practice."
He went on to say that "the gay community feels the need to be sore winners."
"Is it so difficult to allow this woman her religion? ... No matter how we judge its truth. The rights we have all fought for, mean nothing, if we deny her hers," he said.
The judge chose a prison sentence over a fine because he believed Davis, who makes $80,000 per year, would not comply with his order if fined. "The court cannot condone the willful disobedience of its lawfully issued order," he said. "If you give people the opportunity to choose which orders they follow, that's what potentially causes problems."
Republican candidate Rick Santorum earlier compared Davis to Martin Luther King.
"Martin Luther King went to jail because he didn't follow the law," Santorum said in a radio interview two weeks ago. "There's a long precedent in America from people saying, 'You know the law has to change to accommodate what is the right thing to do.'"
"She is showing more courage and humility than just about any federal office holder in Washington," former Arkansas Republican Governor Mike Huckabee earlier said in a statement.
Kentucky Senator Rand Paul earlier said that Davis' arrest would only "harden the resolve" of traditional marriage advocates. "I think it's a real mistake [to jail Davis], and even those on the other side of the issue, I think it sets their movement back," he said on CNN.