If We Remain Silent About Abortion, We Are Choosing Death
People have asked me why I care about the abortion issue so much …. Two years ago, I mustered the courage to ask my mother why she did not have an abortion. She found herself pregnant in the 1960's, in high-school, and not married. She, with honesty, told me that she would have had an abortion (her mother wanted her to) but abortion was illegal at that time (pre Roe v. Wade). I felt a bit of relief when she told me that — and silently thanked God. I can imagine how she accepted shame, embarrassment and even fear as she carried her unknown and unwanted child.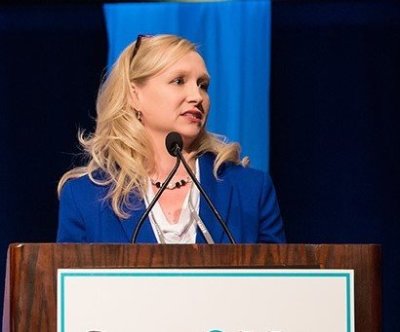 I have a hard time watching the videos from the Center for Medical Progress on Planned Parenthood. What I have an even harder time with is the lack of sorrow from people. Where is the deep sorrow, the "we cannot let this happen," or the outrage at the atrocities that are occurring? Why are we so un-engaged, un-involved and un-concerned?
We need to speak out — if we remain silent we are choosing death.
The Proverbs 31 chapter has always been noted as the 'virtuous woman' chapter. And while I appreciate that, we mostly look at that portion and often miss the preceding verses where King Lemuel's mother offers this great wisdom: "Open your mouth for the speechless, In the cause of all who are appointed to die. Open your mouth, judge righteously, And plead the cause of the poor and needy" (verses 8-9).
I love the admonition to open our mouths for the speechless! Who is less able to speak for themselves than the baby inside a mother's womb? We need to be their voice — they are most needy among us.
The outrage seems to be saved for the unscrupulous methods of obtaining the videos that contain shocking images. I cannot imagine a world where we go after the whistleblower and ignore the ills of the crimes they uncover. And this brings me to a larger question — why are politicians so uneager here? Sure, some give comments and yes the 'cry' to defund Planned Parenthood, but really, with such horror we have to ask. why the lackadaisical attitude?
It looks as if the leaders of our nation will not get out of bed with the folks at Planned Parenthood.
Money and power are stronger pulls for politicians than a precious unborn child or the horror of selling baby body parts. Let's be clear, on both sides of the aisle this is deemed an untouchable giant.
Also consider the fact that Planned Parenthood is rooted in eugenics. It is well known, though often ignored that Margaret Sanger was a strong advocate against the African American race.
She stated, her book Woman, Morality and Birth Control, 1922, "We should hire three or four colored ministers, preferably with social-service backgrounds, and with engaging personalities. The most successful educational approach to the Negro is through a religious appeal. We don't want the word to go out that we want to exterminate the Negro population, and the minister is the man who can straighten out that idea if it ever occurs to any of their more rebellious members." This does not leave much up for imagination.
Much like Sanger did not want the word to "get out" that she was trying to "exterminate the Negro population," Planned Parenthood does not want the word to "get out" that they are selling body parts.
Folks this only leaves one other option for you and I — we have to use our voices for the silent ones. If you do nothing else, please do this for me — know why you are pro-life or pro-choice. If you are pro-choice please watch an abortion so you know what you are defending; and whether you are pro-life or pro-choice please watch the unedited versions of the videos from the Center for Medical Progress. Educate yourself on what you are standing for or remaining silent on.
My mother delivered me, and a "surprise" twin sister when she had only been 17 a couple of weeks. Certainly not ideal for her circumstances to have not only one but two babies — but she did let us live. I am thankful — and I will not remain silent.
Kathleen Patterson, Ph.D. is a professor at the School of Business & Leadership, Regent University, and serves on the board of CareNet.