India Arrests Christians for Taking Kids to Bible Camp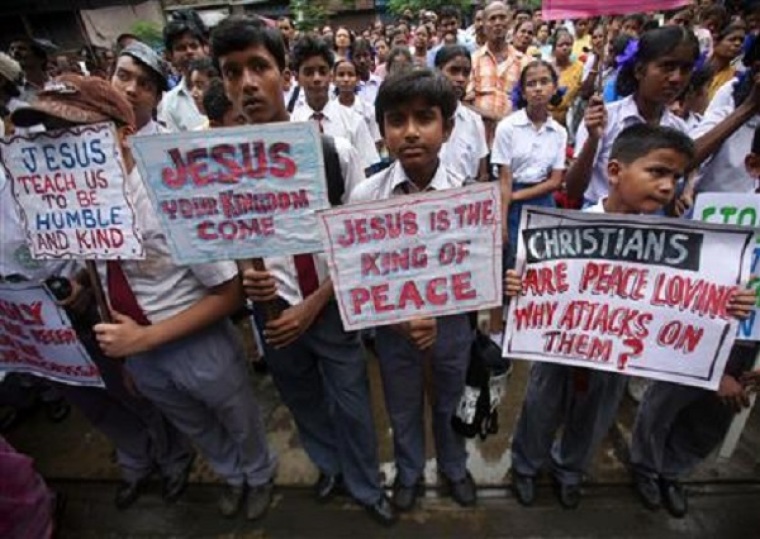 Government authorities in India have arrested as many as 11 people for transporting dozens of Christian children to a Bible camp this month in the predominantly-Hindu Madhya Pradesh state, and have charged them with kidnapping and attempting to convert Hindu children.
The New Indian Express reports that chaperones associated with a Bible camp in Nagpur were arrested earlier this month while transporting at least 71 children to the camp in two separate incidents on May 21 and May 22.
On May 21, the Railway Protection Force and Government Railway Police stopped the group of 60 children between the ages of 13 and 15 who were traveling with nine chaperones at a train station in Ratlam.
After the chaperones told authorities that they were taking the children to the summer camp in Nagpur, the authorities checked to make sure that there was a summer camp in Nagpur. However, the authorities learned that there was only a Bible camp happening from May 22–25.
According to a police official, chaperones Vijay Meda, Nitin Mandor, Lalu Bhamore, Pangu Singh Vasuniya, Akash Jodiya, Sharmilla Damor, Savita Bhuria and Amia Pal were then arrested and charged last Tuesday. The suspects have been placed in judicial custody.
The New Indian Express reports that parents of the children who were detained on May 21 have rejected the idea that the chaperones were trying to convert their children because they, too, are already Christians.
Yet, the government maintains that the chaperones are still guilty of violating the Madhya Pradesh Religious Freedom Act because the children's parents did not follow the proper procedure of changing their official religion to Christianity, thus making their children Hindu under law.
The children have since been returned to their parents.
"For changing to another religion, one needs to submit a written application to the district collector and only after the stipulated process, a person can change religious identity, which didn't happen in the case of any of the parents claiming to be Christians," police superintendent Krishnaveni Desavatu told The New Indian Express. "This is why, the children and their parents will be officially treated as Hindu tribals and not Christians."
The Catholic media outlet Crux reports that poor and lower-caste residents who try to convert to smaller denominations often face obstacles when trying to follow the government's conversion procedure.
On May 22, two other men affiliated with the Bible camp — Alkesh and Harun Dabar — were arrested in Indore while transporting 11 other children aged between 11 and 17 to that same Bible camp.
"The Indore and Ratlam cases, which are related, have prima facie established an organised attempt by the Gujarat-based organisation to convert the tribal children from Madhya Pradesh to Christianity at the special prayers camp whose caretaker, Vincent Patil, too has been grilled by our team in Nagpur," Desavatu said.
According to Open Doors USA, India is one of the worst places for Christians to live, as it ranks on the 2017 World Watch List as the 15th worst country in the world when it comes to the persecution of Christians.
According to Crux, Christians in India suffer from various forms of harassment and violence that is driven by accusations from Hindu nationalists that Christians are using questionable tactics to convert Hindus, who make up over 90 percent of the Madhya Pradesh state.
"The traumatization of these tribal and Dalit children from the villages of western Madhya Pradesh is symptomatic of the paranoia and targeted hate that is currently sweeping across north India," John Dayal, spokesperson for the United Christian Forum and a former president of the All India Catholic Union, told Crux. "No laws were broken by anyone in this instance, as indeed in incidents of anti-Christian violence in recent weeks."
"These are Christian children going to a summer camp in Nagpur. The involvement of the police and local civil authorities needs closer study," Dayal added. "Apart from rampant impunity and turning a blind eye to [Hindu nationalist] violence, the law and order institutions have been heavily infiltrated and radicalized under almost 15 years of Bharatiya Janata Party rule in Madhya Pradesh."