India: Christians attacked, beaten at prayer meeting by radical Hindu mob wielding weapons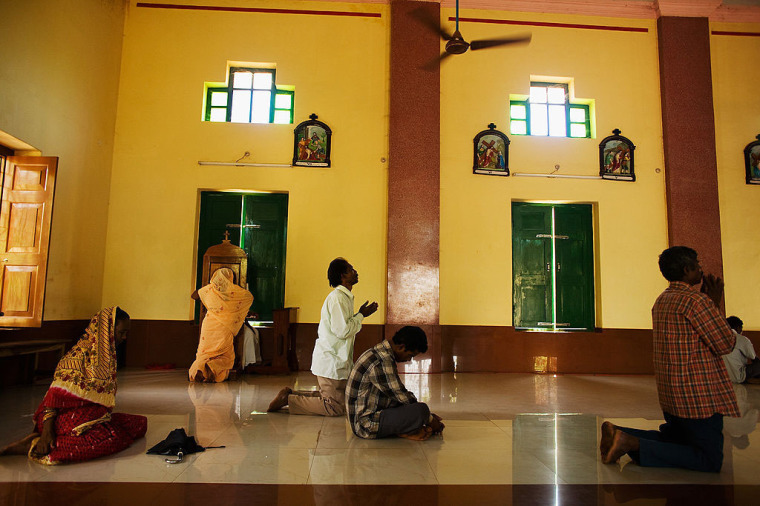 A mob of about 70 people carrying weapons attacked a group of Christians who were praying at a believer's home in India's eastern state of Chhattisgarh this week, burning Bibles and vandalizing furniture, according to a report, which said at least six Christians sustained serious injuries.
The Christians were attending a prayer meeting at the house of a fellow believer in Surguda village in the state's Bastar District on Monday night when some of the men in the mob surrounded the property and the others entered the house to attack, according to the U.K.-based group, Christian Solidarity Worldwide.
The men, believed to be Hindu nationalists, verbally abused and physically assaulted the Christians, burning Bibles, furniture, bicycles and a motorcycle, CSW reported Thursday, adding that at least six Christians had to be admitted to the hospital due to severe injuries.
"This brutal attack on a prayer meeting is yet another example of the rise in crimes against religious minorities in several Indian states," CSW's Chief Executive Scot Bower said. "When private prayer gatherings are seen as soft targets for mob violence it is evident that states are failing to uphold an individual's right to manifest their faith, which is a central aspect of freedom of religion or belief and protected by the Indian constitution."
Christians in Chhattisgarh state, the majority of whom are from tribal or indigenous people groups, have witnessed a rise in attacks since last September.
The persecution is taking place amid radical Hindu groups' campaign to stop the country's tribal people from converting to Christianity. These groups have been demanding that the government ban those who convert from receiving education and employment opportunities.
Most tribals do not identify as Hindus; they have diverse religious practices and many worship nature. However, the government's Census deems them to be Hindu. Radical nationalist groups, which have been working in tribal-majority areas to compete with Christian workers, have influenced some groups among the tribal population.
In three separate attacks in Chhattisgarh's Kondagaon district in September, tribal villagers vandalized 16 houses belonging to Christians from the same tribe and attacked at least one tribal Christian woman, forcing all male family members to flee into jungles for safety at the time.
The Christian men were able to return to their homes days later after the Bilaspur High Court passed an order in a Public Interest Litigation filed by 12 Christians to seek security for the displaced Christians.
Chhattisgarh is one of the states where an "anti-conversion" law is in force. These laws, which presume that Christians use money or other fraudulent means to convert Hindus, have been in place for decades in some states, but no Christian has been convicted of "forcibly" converting anyone to Christianity. These laws, however, allow Hindu nationalist groups to make false charges against Christians and launch attacks on them under the pretext of the alleged forced conversion.
"Since the current ruling party took power in 2014, incidents against Christians have increased, and Hindu radicals often attack Christians with little to no consequences," noted Open Doors' World Watch List last year, which ranked India as the 10th worst country for Christians.
"The view of the Hindu nationalists is that to be Indian is to be Hindu, so any other faith — including Christianity — is viewed as non-Indian. Also, converts to Christianity from Hindu backgrounds or tribal religions are often extremely persecuted by their family members and communities," Open Doors said at the time.