Indiana, Arkansas, Religious Freedom & Constant Struggle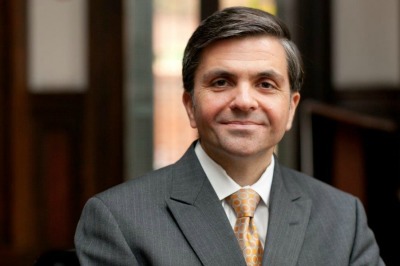 The media and corporate intimidation aimed at Indiana and Arkansas over their Religious Freedom Restoration laws has justifiably alarmed many Christians and other defenders of conscience rights. Laughably, histrionic critics of these laws are concerned about "discrimination." This word has become demagogically the equivalent of "communism" during the heated McCarthyite era. But communism was a real, murderous force that merited alarm. The contrived concern about "discrimination" has become mostly a rhetorical weapon of intimidation against traditionalist dissenters from secularist orthodoxy.
Ironically, the real victims of "discrimination" under the new cultural regime of intolerance are politically and economically uninfluential small business owners lacking the resources and connections of their elitist opponents who wish to squash them and silence their faith convictions.
Some wonder if the culture war against religious traditionalists will amplify until any meaningful public dissent from the dictates of liberal secular elites becomes socially and economically impossible, even when legally protected in theory. Are we witnessing America's religious and speech freedom perishing before our eyes? Possibly, but there needs to be perspective. Religious and speech liberty has never been free from threats, even in America during its best times. The Constitution protects both, but the Founders had no illusions that written law would guard against lynch mobs, whether real or virtual. Protecting freedom requires constant vigilance.
Methodist history offers some examples. Early Methodists were anti-slavery. But after an 1800 church decree urging anti-slavery appeals to state legislatures, social and political hostility against Methodism increased in southern states. Mobs threatened preachers, who sometimes were arrested. South Carolina passed a new law limiting religious gatherings. Bishop Francis Asbury was warned his life would be threatened if he traveled to that state, which he avoided for several years. The First Amendment failed to protect the Methodists, who responded by mostly going silent on slavery. To do otherwise would risk effective banishment from an entire region.
Later in the 19th century, even when Methodism was America's largest church, Methodist preachers frequently were ostracized for their opposition to saloons, gambling, bawdy theaters and prostitution, without meaningful legal recourse. Clarence True Wilson, later founder of the Methodist Temperance Board, recounted as a young preacher how business interests commonly would block his ability to rent a home for his family when appointed to a new church on Maryland's eastern shore. His preaching threatened the town's economic vitality, so landlords were pressured not to rent to a Methodist clergy. Again, the First Amendment did not protect from hostility by social and economic elites.
There are countless other examples when the First Amendment failed to protect religious and speech freedom, even at the height of supposedly Christian America. Vigorous proclamation of Gospel ethics challenges and provokes every generation of fallen humanity. There's almost never an easy ride for a counter narrative against enshrined cultural orthodoxy. The political and economic battles are the externals of much deeper spiritual warfare. Dissenters from the prevailing culture smog must claim their rights guaranteed by law, realizing that such claims are often only the first steps of a much longer struggle for which there is often no discernible win. But contending for religious and speech liberty is essential for any approximation of a just society.
Prior to joining the IRD in 1994, Mark worked eight years for the Central Intelligence Agency. He is a graduate of Georgetown University and is a native of Arlington, Virginia. A lifelong United Methodist, he has been active in United Methodist renewal since 1988, when he wrote a study about denominational funding of pro-Marxist groups for his local congregation. He attends a United Methodist church in Alexandria, Virginia. Follow Mark on Twitter
@markdtooley
.