Indiana Missionary Murdered in Front of Wife, Son in Cameroon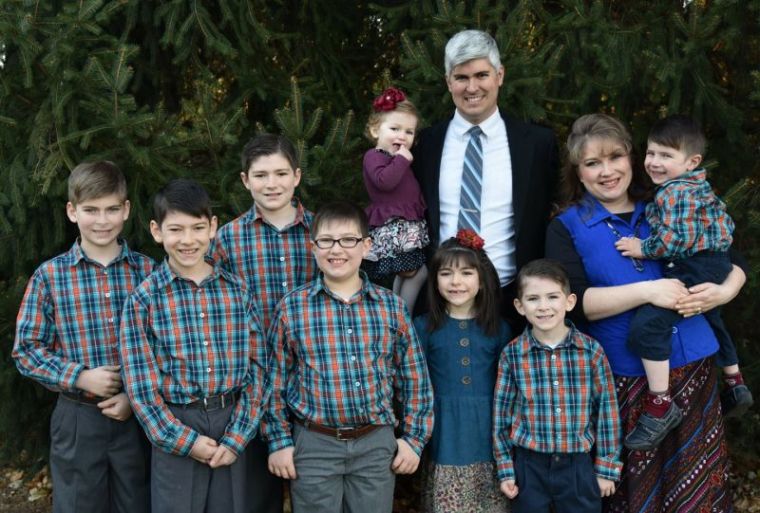 American missionary Charles Wesco, a father of eight, was murdered in front of his wife and son in Cameroon on Tuesday.
Wesco and his family, who hail from Indiana, arrived in the African nation earlier this month to serve as missionaries sent by the Believers Baptist Church in Warsaw, a trip they had been planning for two years.
Dave Halyaman, assistant pastor at Believers Baptist Church, told The Washington Post that the Wescos had been staying in a suburb of Bamenda, a town in Cameroon's northwest English-speaking region that has been marred by conflict over the last couple of years.
According to Halyaman, Wesco and his wife, Stephanie, and one of their sons were traveling with another missionary to go shopping when bullets were fired at the car.
Wesco was hit at least twice and rushed to a nearby medical facility and was then sent to a Bamenda hospital.
Halyaman said that doctors' attempts to resuscitate Wesco were unsuccessful. Wesco died at the age of 43. The pastor said that it was not immediately clear who was responsible for shooting at the vehicle.
Becca Sinclair, a friend and fellow missionary, took to Facebook to explain the events. She noted that her husband, Ben, was the fellow missionary driving in the car with the Wescos when Charles Wesco was shot in the head.
"My husband already prayed for his killer," Sinclair told WNDU. "Charles would want us to do that, he would."
Wesco is also the brother of Republican Indiana State Rep. Tim Wesco. Wesco's death was confirmed by Republican Indiana Gov. Eric Holcomb.
"Janet and I are thinking of Rep. Tim Wesco and his family as they grieve the death of his brother, Charles," Holcomb said in a statement. "We ask that all Hoosiers join us in offering prayers and condolences to the Wesco family."
Cameroonian Defense Minister Joseph Beti Assomo placed blame for the crime on four "terrorists" in a statement on Wednesday.
Assomo said the terrorists were heading to attack the Bambili Gendarmerie Brigade and the University of Bamenda when they ambushed the car about 9 miles from Bamenda.
Assomo also said that authorities tracked the group responsible for Wesco's death and engaged them in a gunfight that killed four militants.
According to AFP, Assomo's comments came as Anglophone separatist supporters have contended that the Cameroonian military was behind the attack.
The conflict in Cameroon's English-speaking regions come as separatists say that the central government — largely controlled by French speakers — is marginalizing the Anglophone community.
As violence has escalated in the last 18 months, it was reported earlier this year by a Christian leader that as many as 2,000 people have been killed and 170 villages have been burned in Cameroon Anglophone regions. Hundreds of thousands have fled the region because of the violence.
Amnesty International reported earlier this year that security forces have not only burned down villages but have "indiscriminately killed, arrested and tortured dozens of people during military operations."
U.S. Rep. Karen Bass, D-Calif., introduced a resolution into the House of Representatives calling for the U.S. government to support efforts by religious leaders to mediate between the government and separatist forces. 
Scott Morgan, an African security analyst and religious freedom consultant who works with  Red Eagle Enterprises, told The Christian Post, that there is "no mechanism currently in the language to address the assault against the English Speaking Christian community."
"This has to be resolved," Morgan stressed. "Two priests, a seminary student and now the killing of the missionary. Mediators need protection and a means to act as an honest broker not a victim of the conflict. This has good intentions but has this flaw."
Rebecca Wesco, Charles' mother, told WNDU that she's confident that her son is in Heaven.
"[W]e don't have any shadow of a doubt," Rebecca Wesco said. "He had sins, but he had asked God to forgive him, and he really truly wanted to love God more than his very life."
Charles and Stephanie Wesco were married in 2004, according to the family's website.
The website explains that Wesco had been on several mission trips to Africa before getting married. In 2014, the couple began to feel called to minister to the continent of Africa. The couple eventually felt called to Cameroon and took a survey trip there in the spring of 2015, where the "Lord deepened our love and burden for the people of Cameroon."
"God has called our family to much the same ministry into which Timothy of old was called: to evangelize, baptize, and teach faithful men, who then go forth to multiply and repeat the church-planting process," Wesco wrote on the family website.