Indiana Pastor Hangs Himself After Arrest for Seeking Sex With Minor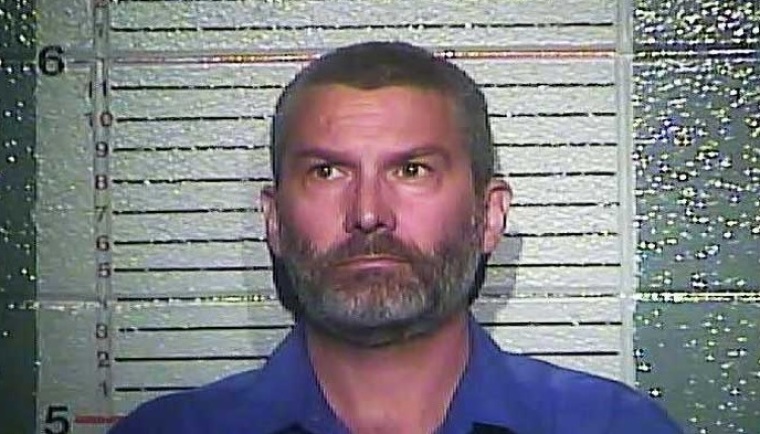 An Indiana pastor who was arrested in Kentucky earlier this month for allegedly seeking sex with a minor, killed himself one day before he was due in court for a second preliminary hearing, police say.
The body of 46-year-old David James Brown, the senior pastor at First Christian Church in Jeffersonville, Indiana, was found in a storage unit in the suburbs of Atlanta on Monday.
According to Cobb County Police, Brown hanged himself inside the Attic Self Storage in Marietta, Georgia. His death is being investigated as a suicide by asphyxiation, as police have not found any evidence of foul play.
Brown's death comes after he was caught in an undercover investigation seeking sex from a minor in Frankfort, Kentucky, and subsequently arrested. According to the Courier-Journal, Brown was due back in Kentucky for a court hearing on Tuesday.
Kentucky Attorney General Andy Beshear explained in a June 16 statement that Brown became the subject of a Cyber Crime Unit investigation after he posed as a child on the online messaging app KIK.
Police say that Brown had arranged a meeting with a person whom he believed to be a minor and drove about 65 miles to Frankfort. When Brown arrived at the agreed upon destination, he and another man, 33-year-old Anwar Mohammad, met an undercover officer and were taken into custody. Brown was charged with using electronic communications to procure sex from a minor.
Brown was booked into the Franklin County Regional Jail and held on $10,000 bail. He was released on bail last Monday.
After Brown's arrest, he was placed on administrative leave and relieved from his pastoral duties at First Christian Church during the investigation. The church released a statement saying that the serious charges against Brown "cut to the heart of the trust placed in the church."
Instead of staying in Indiana following his release from jail, First Christian Church youth Pastor Chad Bosecker explained that Brown went to Georgia with family. Bosecker also called for prayers for Brown's family and the church.
"We were deeply saddened to learn yesterday about the tragic passing of Dave Brown," Bosecker said in an email to Louisville local news station WDRB. "We have no other information at this time. Please pray for his family and our church."
Brown was due for a second preliminary hearing on Tuesday, but due to his death the criminal case against him has been dropped.
According to the News and Tribune, a prayer service will be held at the church sanctuary on Thursday night.