Pastor Rick Warren Answers: 'Why Doesn't God Tell You Why Something Happens?'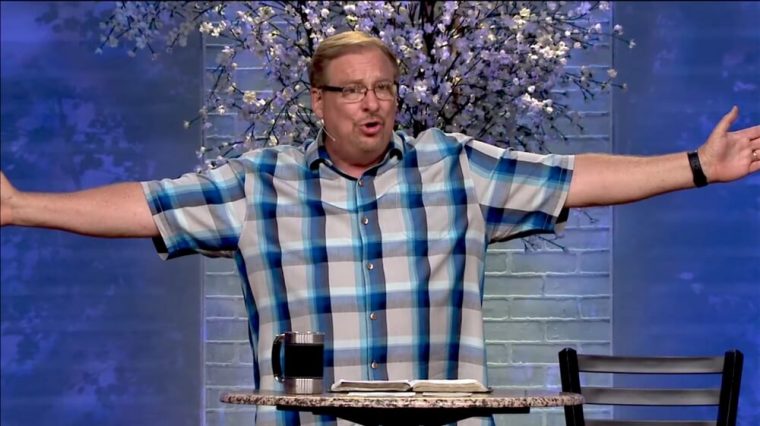 Christians who are in constant pursuit of answers from God to explain why things happen in life lack contentment and become increasingly frustrated when their questions go unanswered, says Pastor Rick Warren.
God doesn't tell us why things have happened in our life because "he's testing [us]," Warren, senior pastor of Saddleback Church in Orange County, California, reveals in his Daily Hope devotional on June 8. "He's testing to see if you will let go of control and learn to be content, whether he explains it or not."
Warren adds that even if God did offer an explanation, people likely wouldn't understand it, because His divine plan is beyond our ability to comprehend. Additionally, knowing the reason why doesn't ease the pain.
"When God is silent in your life, you're going through a test. When you don't hear God and he feels like a million miles away, that is a test! The teacher is always silent when the students take a test," the megachurch pastor writes. "When God is silent in your life, your faith is being tested. Will you let go of control, or will you grab on more tightly? Will you learn to be content?"
Warren concludes by emphasizing that ultimately, people don't need God's explanation, they just need His presence to get through difficult times.
The megachurch pastor offered a similar perspective on trusting God's plan after the death of his 27-year-old son, Matthew, who died by suicide in 2013.
Warren told CNN's Piers Morgan that following his son's death, he never questioned his faith, but he did question God's plan.
"I never questioned my faith in God. I questioned God's plan. There's a big difference. I know God is a good God. ... But not everything that happens in the world is God's will. Everything that happens in the world God allows, He permits, because it couldn't happen without His permission. But we live in a world where there are free choices, so if I choose to do wrong, I can't blame God for that. So God isn't to blame for my son's death. My son took his own life. It was his choice," Warren said in the interview.
Rick Warren's wife, Kay Warren, has also spoken on her son's death, saying that although she endured a difficult grieving period, she does believe there is always the possibility of hope.
"There's hope," Kay Warren said in the CNN interview. "It's so important that people know, no matter how desperate their despair, there is hope, and not to give up."