First Pastor-Led Christian Team to Compete in Indy 500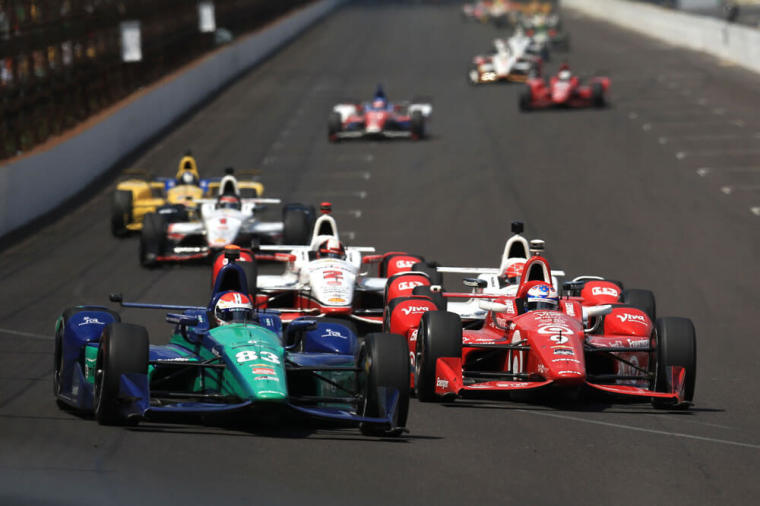 As the Indianapolis 500 race approaches this May, one Connecticut pastor and his Christian team are preparing to race and win the major competition.
Will Marotti, lead pastor of New Life Church in Wallingford, Connecticut, is leading the first-ever Christian team, Marotti Racing, to participate in the upcoming event, scheduled for May 29 in Speedway, Indiana.
"There has never been an Indy racing team led by a minister," Marotti said in a press release. "It may seem unusual that a pastor would lead a racing team, but I have been a racing fan since I was a young boy and it's a prime missionary field."
Marotti went on to say that while he has always held an interest in professional racing, he believes he can also incorporate his love for God into the event.
"My father took us to watch races at the Silver City Quarter Midget Track in South Meriden. And I listened to my first Indy 500 live, on the radio in 1969, the year Mario Andretti won. I attended the Skip Barber Racing School in 1979 and I attended my first 500 in 1982," Marotti explained, adding, "The moment I walked into the speedway I totally fell in love with Indy Car racing and have been ever since."
"Now, as a pastor, I see the race as a place to reach out with the Gospel as well – and that is what my team is praying we can do!" the pastor added.
Marotti and his team are now seeking prayers as they prepare to participate in the 1000th year of the famous race, which has been labeled as "The Greatest Spectacle in Racing."
According to the Marotti Racing website, the pastor's New Life Church boasts a membership of 1,200 and includes a private school, summer camp and daycare.
The website adds that Marotti "intends to take his passion for racing along with his business start-up and team building skills to Indianapolis in 2016."
In a November 2015 interview with Racer magazine, Marotti confirmed that plans to participate in the 2016 Indy 500 were nearing completion.
"I would say as of today we're comfortably at 80 percent completion on the project," Marotti told the media outet, shortly after he and his team visited Dallara, a professional racer manufacturer in Italy.
"I'm quite confident we'll have a car entered; I've been to Dallara, put my hands on the chassis we intend to purchase as our primary, and we'll also buy a gently-used chassis as the backup. We're excited about bringing a brand-new car to Indy and plan to do more than compete; we want to race," the pastor said.
Marotti added that he and his team are hoping to bring the annual race back to its beginnings with a grassroots team.
"Indy has historically been a place of new beginnings for grassroots teams. We want to bring back that raw, innovative spirit and help make the fan experience be the very best it can. After all, without the fans, none of us would even have the chance to race," Marotti said.