Influential Indian Writer Facing Death Threats Denies Having 'Christian Agenda'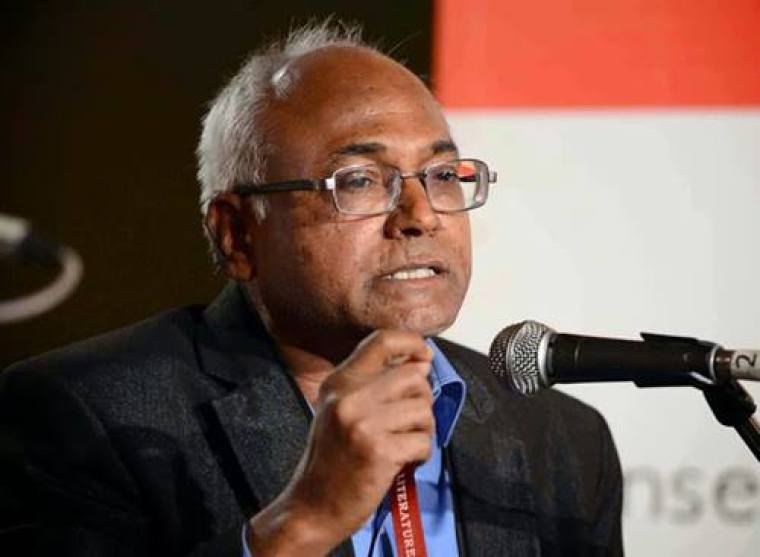 Prominent Indian writer and caste system critic Kancha Ilaiah, who is facing death threats from Hindu radicals and possible jail time for criticizing the selfishness of India's wealthy trading class in a book, is denying allegations that he has a "Christian agenda" behind his writing.
The 65-year-old Ilaiah, who is considered to be arguably the most renowned Dalits rights thinker of his generation and is the author of the 1996 book Why I Am Not a Hindu, released a statement this week refuting claims made on Telugu-language television earlier this month by two self-proclaimed evangelical Christians who accused him of being a "Christian agent" with a Western agenda.
"One of the recurring accusations of the recent Arya Vysya agitators and their associate Paripurnanada Swamy, a hater of St. Mother Theresa and Christian human service, against me is that I have a Christian agenda behind my writing," Ilaiah wrote in his statement, which was shared with The Christian Post. "This is absolutely false."
Ilaiah is facing death threats over a claims he made in his 2009 book Post Hindu India in which he criticized India's wealthy trading caste as being "social smugglers" and hoarders of wealth that never display generosity toward the lower castes and only keep money for themselves.
Although the book was published in 2009, the recent uproar comes after chapters of his book were recently translated into the Telegu language and released in the form of booklets in the Indian states of Andhra Pradesh and Telangana.
Many right-wing radicals were outraged by Ilaiah's writing and found it offensive to their communities. A court case was registered against Ilaiah in a local court in Telangana on grounds that his book has offended the Vyasa caste community. According to Amnesty International, Ilaiah faces a handful of charges and could face up to five years in prison.
Some radicals have also protested throughout Telangana and Andhra Pradesh and burned effigies of Ilaiah.
Ilaiah filed a complaint with police, alleging that he has received threatening phone calls with some even threatening to cut off his tongue. Ilaiah also alleged that a group of four people attacked him with stones on Sept. 23.
Even a member of India's Parliament, TG Venkatesh, a leader from the Arya Vysya caste, held a press conference in September to assert that Ilaiah should be killed. Additionally, extremists asked India's Supreme Court to ban Ilaiah's book in the country. However, the Supreme Court ruled that such a ban would violate Ilaiah's free speech rights.
The death threats against social activists in India can't be taken lightly. The threats against Ilaiah come after Gauri Lankesh, a journalist-turned-activist who spoke for low caste people and was not afraid to criticize government and political leaders, was shot to death on Sept. 5.
"It really shook up the nation and it sent a chill for all us major voices in the media and everywhere," Bishop Joseph D'Souza, president of the All India Christian Council, said of Lankesh's death in an interview with The Christian Post.
Given that Ilaiah had already received death threats, his controversy was exacerbated after two evangelical Christian men by the name of Albert Lael and Jerusalem Mattiah went on television and accused Ilaiah of being a "Christian agent and a Western agent," D'Souza told CP.
D'Souza explained that Lael, a former employee of the Christian missionary organization Operation Mobilization, and Mattiah did a disservice to Christianity by making the claims about Ilaiah.
D'Souza also pointed out that Lael and Mattiah made the allegations on a Telegu-language TV channel associated with Hindu swami Paripoornananda Saraswati, a man who has previously accused Mother Teresa of trafficking thousands of nuns and has encouraged extremist violence against churches.
"These guys have been swayed and bought by anti-Christian forces and they are doing a great disservice to the Christian witness," D'Souza stressed. "How can they go on a channel that is accusing Mother Teresa, attacking churches and get into an issue that they don't even understand and playing into the hand of anti-Christian forces?"
"I told him that this doesn't represent us (Christians)," D'Souza added.
In his statement, Ilaiah disclosed that while his writing is not influenced by a "Christian agenda," he does have academic association with a group called the Good Shepherd Society, which set up an English-language school in his village of Papaiahpet in the Telangana state.
"One Mr. Albert Lael, who worked with this organization got established one such schools in his own village, Kaukuntla, Devarkandra Mandal Mahabub Nagar (dist) and managed to put his own mother as principal. It appears that he wanted take over the school for himself and developed problems within the organization," Ilaiah wrote in his Oct. 17 statement. "Anyone can compare both Papaiahpet and Kaukuntla schools. Lael and Jerusalem Mattiah who mediated the vote for note (Revanth Reddy case) started a campaign in association with Paripurnanada ... who is also anti-Dalitbahujan and anti-English education for the SC/ST/OBCs in the villages. This is a dangerous trend. The English education for the SC/ST/OBCs is my long term commitment."
"These forces which educate their children in urban Christian schools in English medium have no right to accuse me," Ilaiah added. "Any harm for these village children's English medium education is nothing but crime against humanity."
Operation Mobilization has distanced itself from its former employee, who D'Souza says was fired from the organization.
"OM International does not condone the allegations and activities directed against Kancha Ilaiah or the Good Shepherd Schools by Albert Lael a former employee of OM India," OM International Director Lawrence Tong said in a statement shared with CP.
Last week, U.S. Congressman Trent Franks, R-Ariz., gave a four-minute speech on the floor of the House of Representatives in which he highlighted the situation facing Ilaiah and other rights activists in India.
"Mr. Speaker, I stand on the floor of the United States House of Representatives to state unequivocally that the United States and the entire global community is and should be deeply concerned about this threat to the life of Professor Kancha Ilaiah, one of the world's well-known intellectuals," Franks said. "Our trusted ally and friend, India, is better than this, Mr. Speaker. Professor Kancha Ilaiah's freedom of speech should not be infringed and his protection and that of those like him should be the utmost priority to the Indian government."